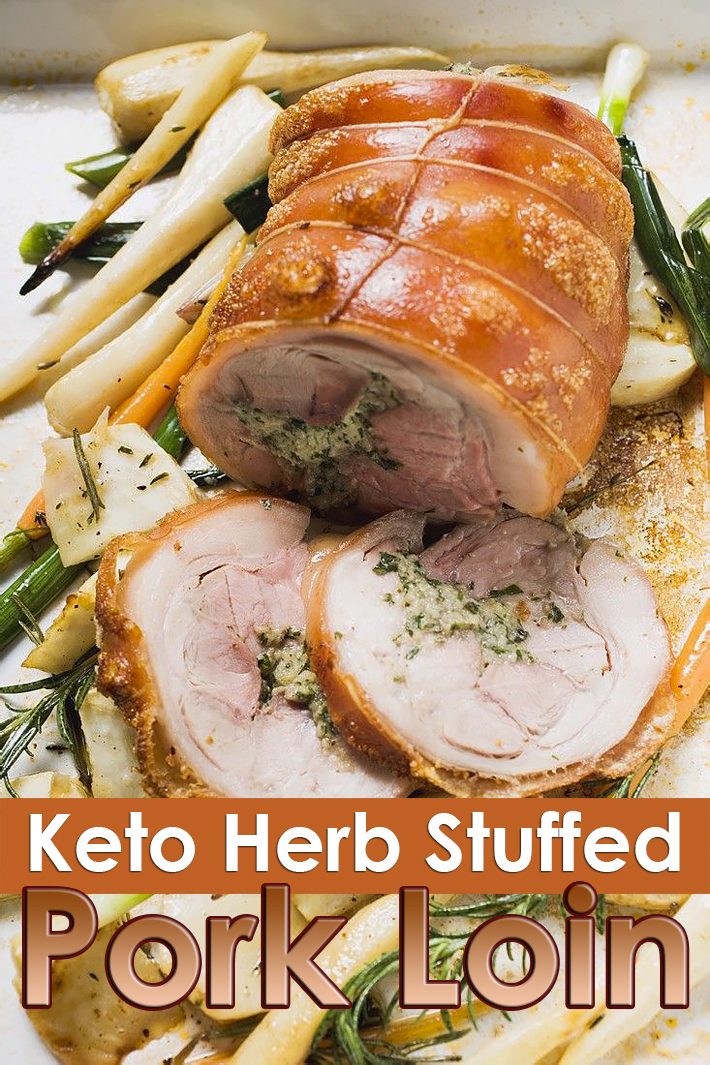 Ready to impress your family? Then you must make this Herb-Stuffed Pork Loin! This roast is incredibly moist and explodes with flavor! It's Keto friendly too!
If you're ready for a change up from the same old turkey, or just need a new weeknight meal for your family, this one is a great place to start. My whole family loves it and there's never any left. You can easily make a larger one too. This Keto Herb Stuffed Pork Loin recipe is for one, one-pound pork loin. It's simple multiplication to make a bigger one.
Keto Herb Stuffed Pork Loin
I am a huge fan of roasts. All of you should be!!! Is there anything more beautiful than a gorgeous roast surrounded by aromatic herbs and vegetables? No. It is one of life's greatest pleasures. And I feel we all need to know how to properly cook a roast. Because in all fairness…it's stupid easy. So there is no reason why you wouldn't boost your next dinner to pork perfection with this simple but bold herb roasted pork loin!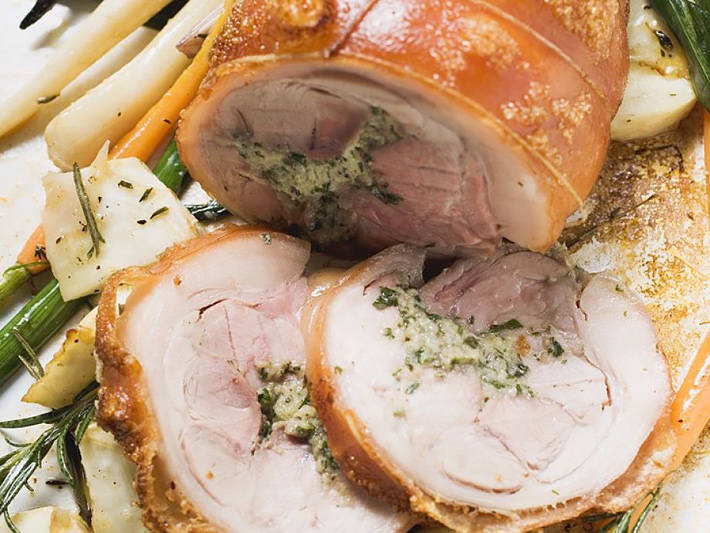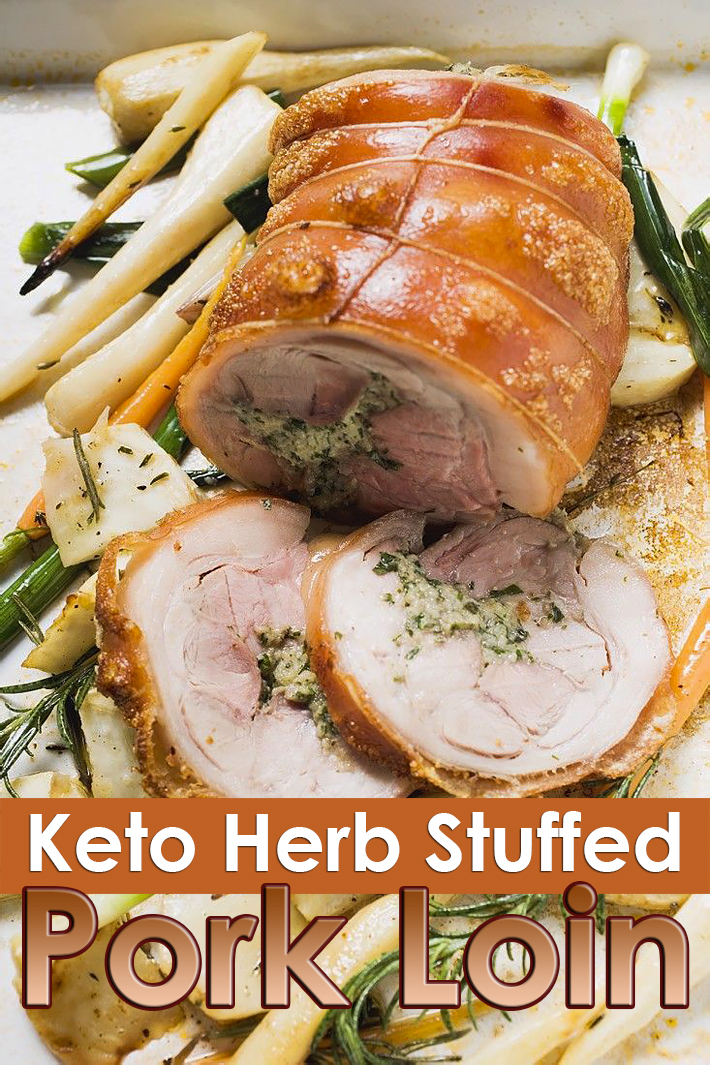 Keto Herb Stuffed Pork Loin
Boost your next dinner to pork perfection with this simple but bold keto herb roasted pork loin.
Ingredients
1

pound

pork loin

boneless

1/4

cup

dijon mustard

1

tbsp

minced garlic

1

tbsp

finely chopped rosemary

fresh

1/4

cup

finely chopped sage leaves

fresh

1

tbsp

thyme leaves

fresh, stems removed

1/2

teaspoon

salt

1/4

teaspoon

black pepper

1

tbsp

olive oil
Instructions
Mix the mustard and next 6 ingredients together in a bowl and set aside.

Cut the pork loin so it lays flat: starting about 1/2 inch from the edge of the longest side, make a slit that goes within 1/2 inch of the bottom of the loin without cutting through it. Open the meat at the cut and repeat the cut without going through. You should end up with a fairly flat, rectangular shape when you are done.

Cover with plastic wrap and pound to an even thickness of just under 1/2 inch if you can. (Mine was thicker.)

Spread all but 1 tablespoon of the mustard mixture inside the loin and roll up like a jellyroll.

Place the loin seam side down in a baking dish, and coat with the olive oil. Bake 30 minutes.

Add the remaining tablespoon of mustard mix to the top of the loin and continue baking until the center registers 160–about 10 minutes more. Let stand 10 minutes before slicing.
Nutrition
Calories: 196kcal | Carbohydrates: 2g | Protein: 26g | Fat: 8g | Saturated Fat: 1g | Cholesterol: 71mg | Sodium: 523mg | Potassium: 456mg | Vitamin A: 100IU | Vitamin C: 3.6mg | Calcium: 25mg | Iron: 1.2mg
I admit that this pork loin isn't overly stuffed, but the flavor is there and that's all that matters–and if you make it, your flavors will be awesome too!
Check out other cool keto recipes:
If you love this Keto Chocolate Cake recipe as much as I do, please give it a five star review and help me share this recipe on facebook!
Please follow us on Facebook Page and enjoy our collection of recipes, crafts, fitness, health tips, gardening, DIY and more…