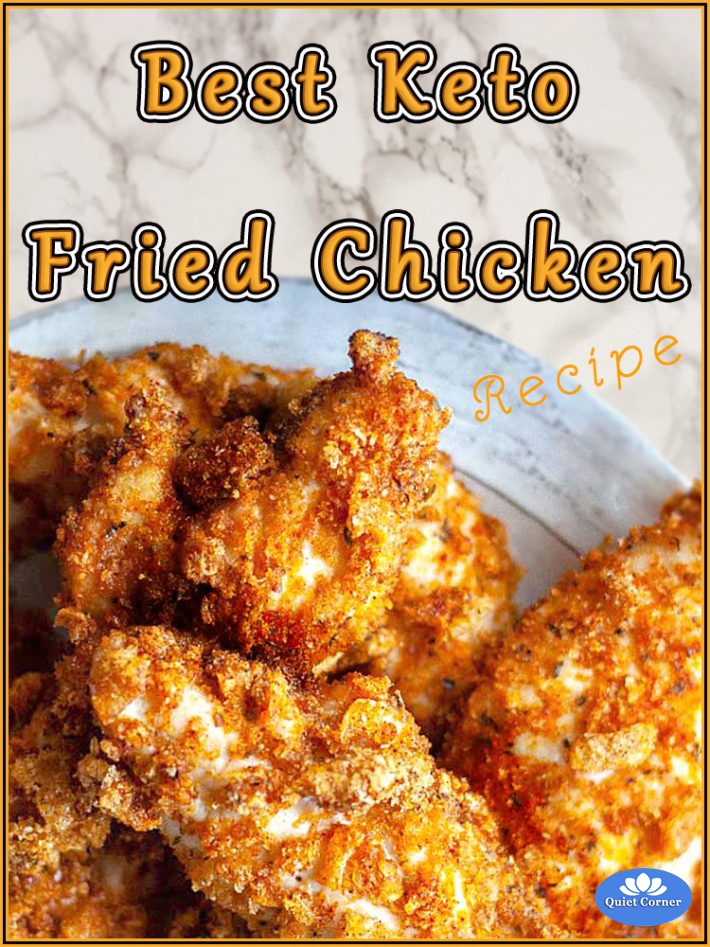 Best Keto Fried Chicken
Keto fried chicken is one of the most versatile of dishes — use it to make low carb chicken parmesan, fried chicken salads, low carb tacos, you name it!
These crunchy, dippable and delicious keto fried chicken tenders are here to show you that the best fried chicken doesn't come in a bucket, a frozen container, or from a restaurant chain — it comes from your kitchen.
All you need is a handful of low carb foods and the right technique to achieve that moist, crunchy, dippable keto fried chicken we all love and crave!
Trust me, once you try this recipe, you'll quickly wonder why you wasted a carb on the other stuff! I can't wait to hear what you think about this keto fried chicken recipe!
PREP TIME: 15 MINUTES     TOTAL TIME: 40 MINUTES       SERVINGS: 8 SERVINGS
Keto Fried Chicken Ingredients:
3 Lbs Chicken Tenders
4 Ounce Pork Rinds
2 Teaspoon Thyme
1 Teaspoon Sea Salt
1 Teaspoon Black Pepper
1 Teaspoon Oregano
1 Teaspoon Garlic Powder
1 Teaspoon Smoked Paprika
1 Teaspoon Cayenne Pepper
2 Eggs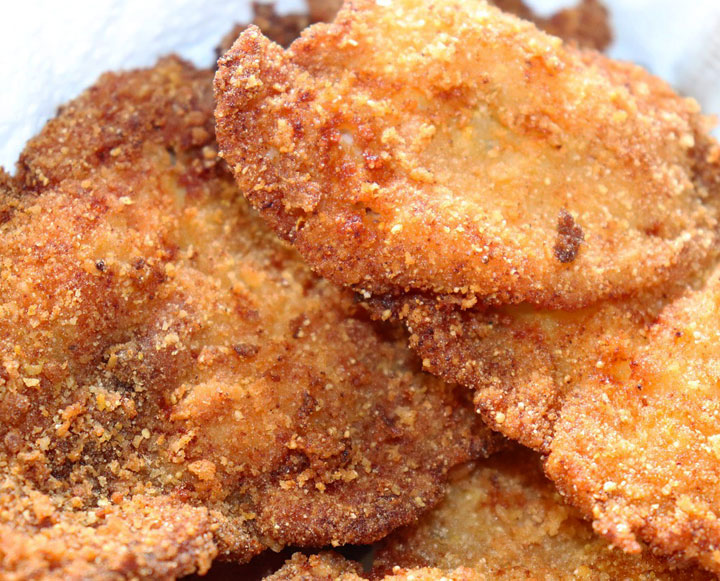 Instructions:
Preheat oven to 400 F and line a baking sheet with aluminum foil.
Place pork rinds in a resealable bag and crush into a panko sized grain. Be sure to leave a few large pieces.
Add thyme, salt, pepper, oregano, garlic powder, and smoked paprika to the bag and shake a few times to combine.
Pour the pork rind combo in an even layer on a flat plate.
Beat eggs is a wide mouthed bowl.
Dip chicken into the eggs, then into the pork rind combo — make sure to evenly coat all sides. Place chicken onto prepared baking sheet.
Once all chicken tenders are evenly coated, bake in the oven 24 minutes, or until chicken is cooked all the way through.
Allow chicken to cool and serve with your favorite dipping sauce. Enjoy!
Nutrition
Calories: 291kcal | Carbohydrates: 1g | Protein: 46g | Fat: 10g | Saturated Fat: 3g | Cholesterol: 163mg | Sodium: 765mg | Potassium: 660mg | Fiber: 1g | Sugar: 1g | Vitamin A: 368IU | Vitamin C: 3mg | Calcium: 25mg | Iron: 1mg
 

Please follow us on Facebook Page and enjoy our collection of recipes, crafts, fitness, health tips, gardening, DIY
and more…
Recipe source: yummly.com