Creamed Spinach Recipe
This is a recipe for a delicious and creamed spinach. This will be the only creamed spinach recipe you will ever need. This spinach is so silky and light that you won't miss the cream. The crunchy bread crumb topping is a fantastic addition.
Prep Time: 2 minutes                   Cook time: 10 minutes                       Yield:: 4
Ingredients:
butter – 1 stick
baby spinach – 24 ounces
onion – 1/2, diced
garlic – 4 cloves, minced
flour – 1/3 cup
milk – 1 1/2 cup
salt and pepper – to taste
nutmeg – large pinch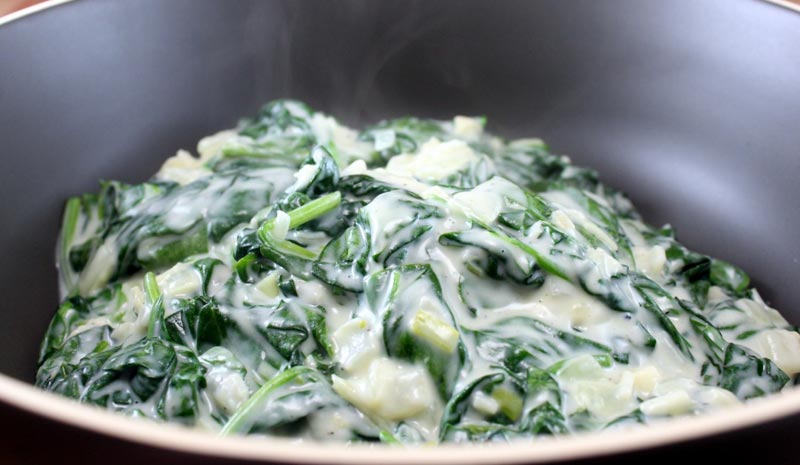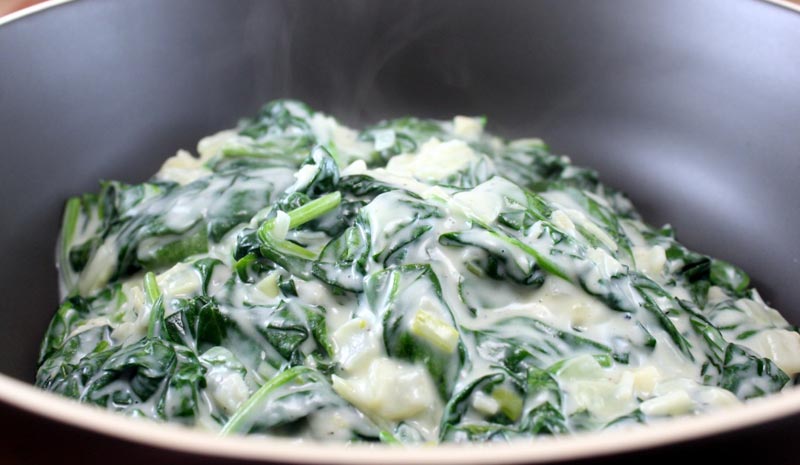 Instructions:
Saute the garlic and onions in the butter over medium heat. Add the flour and cook until golden, about 2 minutes. Add the milk, whisking constantly until smooth. Add the clove, nutmeg, salt and pepper and cook for 3 minutes, until thick. Remove the clove. Stir in the spinach, and allow to cook until wilted, about 2 minutes.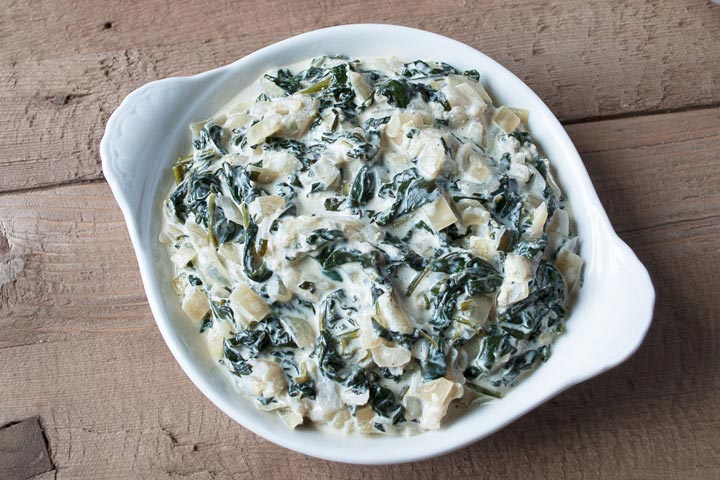 Source whitsamusebouche.com