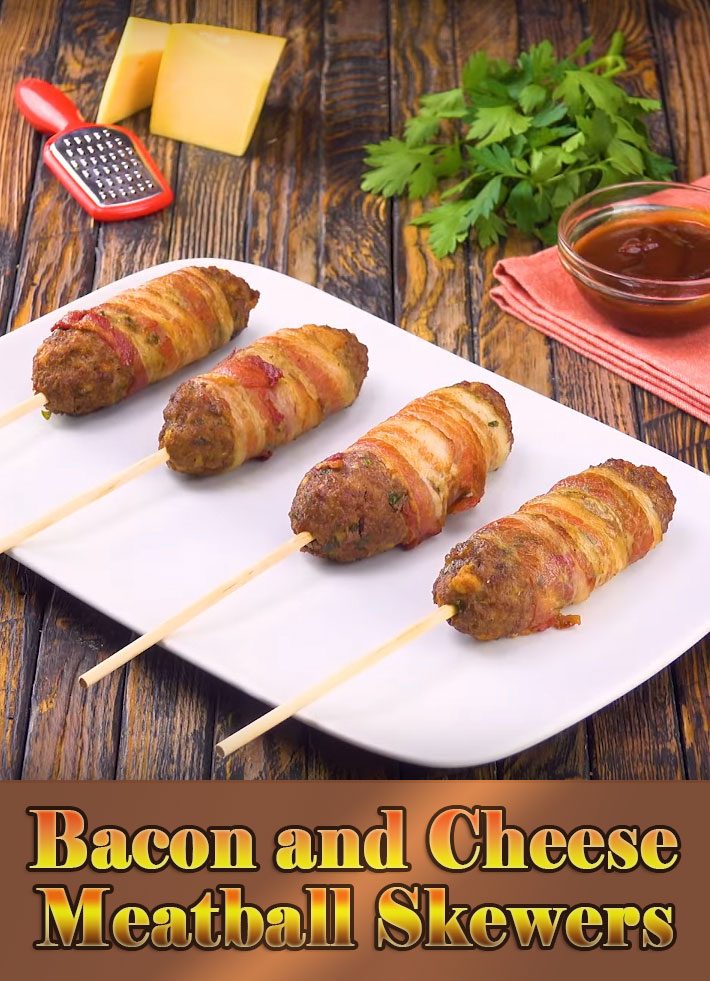 When it's warm outdoors, a popsicle is always a welcome sight when it comes to dessert. But for those who prefer to keep things savory, the following recipe for Bacon and Cheese Meatball Skewers is just the thing.
You'll need:
17½ oz ground meat
2 eggs
1 oz breadcrumbs
2 tbsp parsley, chopped
2 oz parmesan, grated
salt, pepper
7 oz gouda cheese
4 large kebab skewers
4 slices bacon
Here's how:
Mix the meat with the eggs, breadcrumbs, parsley and parmesan, as well as a little salt and pepper.
Cut the cheese into four rectangular blocks of equal size and insert a kebab skewer up the middle of each one. Then, cover the cheese completely with the meat.
To finish, wrap a strip of bacon around each one and then cook them in a convection oven set to 360°F for 20 minutes.
In the long term, it's not clear whether these savory Bacon and Cheese Meatball Skewers will knock the popsicle off top spot for Most Beloved Summer Snack. But if you want something that little but more filling and satisfying, now at least you know what to do!
Source: scrumdiddlyumptious.com