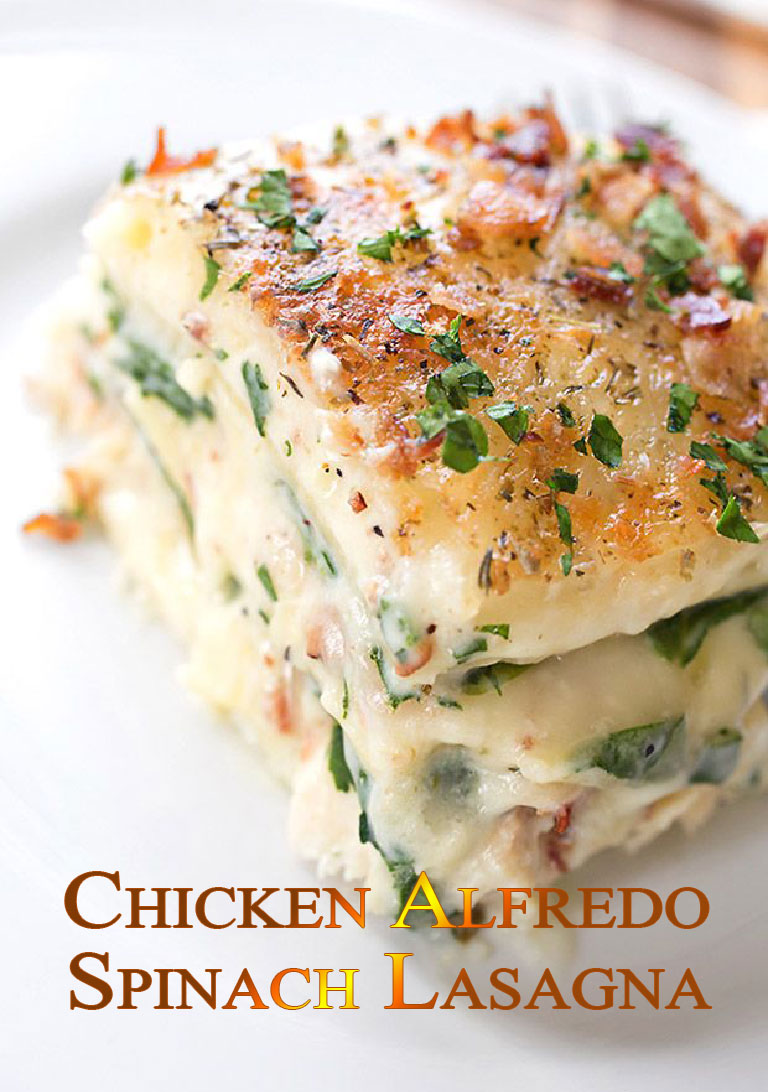 Chicken Alfredo Spinach Lasagna Recipe
This Chicken Alfredo Spinach Lasagna Recipe is spot on. Its colorful, vegetable-laden layers are adorned with just enough cheese to make it deserving of a comfort food title, and eating it was a pleasantly satisfying experience. Adding the chicken was a great move, bulking it up not just nutritionally but in volume as well.
Serves: 8-10
Alfredo Sauce:
3 tablespoons butter
3 tablespoons all-purpose flour
2 1/2 cups milk
1/2 cup finely shredded Parmesan cheese (2 ounces)
Spinach Alfredo Lasagna:
Olive oil
1 egg, lightly beaten
1 15-ounce carton ricotta cheese
10 ounces fresh spinach
2 cups shredded carrots (4 medium)
2 cups sliced fresh mushrooms
4 cloves garlic, minced
1/4 teaspoon freshly ground black pepper
1 recipe Alfredo Sauce
6 whole grain lasagna noodles
4 poached chicken breasts, chopped into bite-size pieces
1/2 cup shredded mozzarella cheese (2 ounces)
1/4 cup finely shredded Parmesan cheese (1 ounce)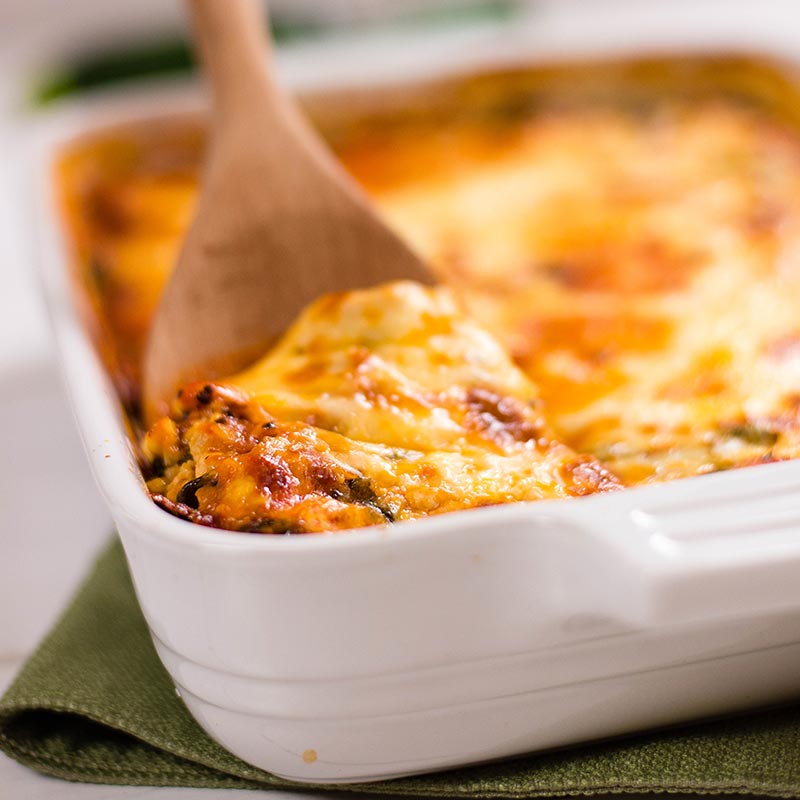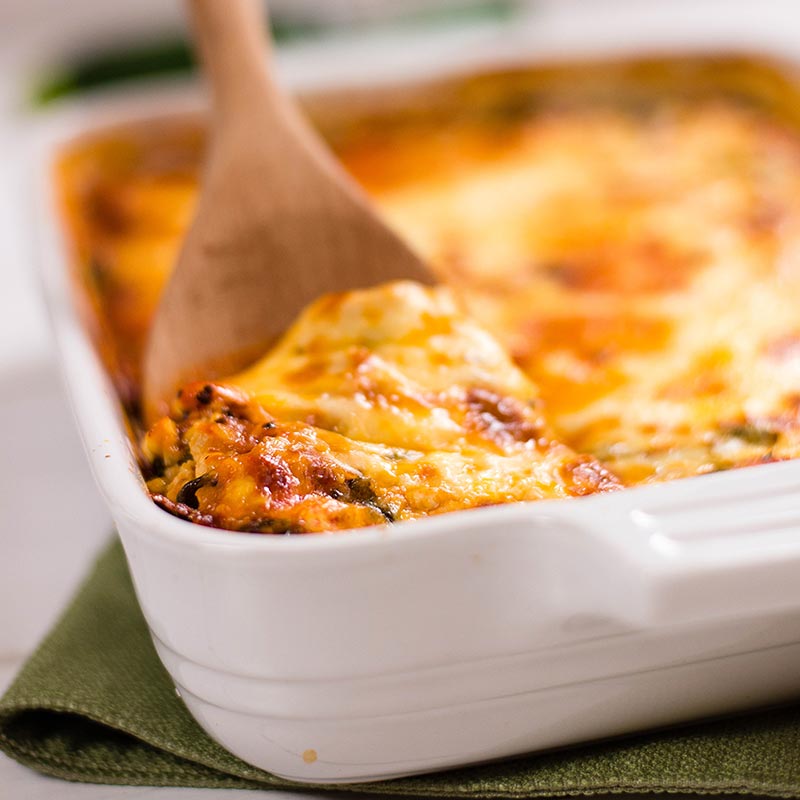 For the Alfredo Sauce:
Melt the butter in a skillet over medium heat. Stir in the flour and cook, continuing to stir, for 2 minutes. Slowly whisk in the milk.
Cook, stirring often, until the mixture is thick enough to coat the back of a wooden spoon. Stir in the Parmesan and cook another 2 minutes. Remove from heat.
For the Spinach Alfredo Lasagna:
Preheat oven to 350° F. Lightly coat a 2-quart rectangular baking dish with olive oil.
Bring a medium pot of water to a boil and add 1 cup ice and 1 cup water to a large bowl. Add the spinach to the boiling water and cook until bright green and wilted, 30-60 seconds. Drain and move the spinach to the ice water bath until chilled through. Drain and remove any remaining bits of ice. Squeeze out excess water and finely chop.
Coat the bottom of a medium skillet with olive oil. Once hot, add the carrots and saute until crisp-tender, 3-5 minutes. Move the carrots to a plate or bowl. Add another splash of olive oil to the skillet and stir in the mushrooms. Cook, stirring occasionally, until deeply browned, 7-10 minutes.
In a medium bowl stir together egg, ricotta cheese, spinach, garlic, and pepper.
Spread about 1/2 cup of the Alfredo sauce mixture into the bottom of the prepared baking dish. Arrange three of the uncooked noodles in a layer over the sauce. Spread half of the spinach mixture over the noodles; top with half of the carrots, half of the mushrooms, and half of the chicken. Arrange the remaining three uncooked noodles over the vegetables. Top noodles with the remaining spinach mixture. Top with the remaining carrots, remaining mushrooms, and remaining chicken. Cover with the remaining Alfredo mixture. Sprinkle with the mozzarella cheese and Parmesan cheese.
Bake for 60-70 minutes. Let stand for 20 minutes before serving.
Source recipe.com