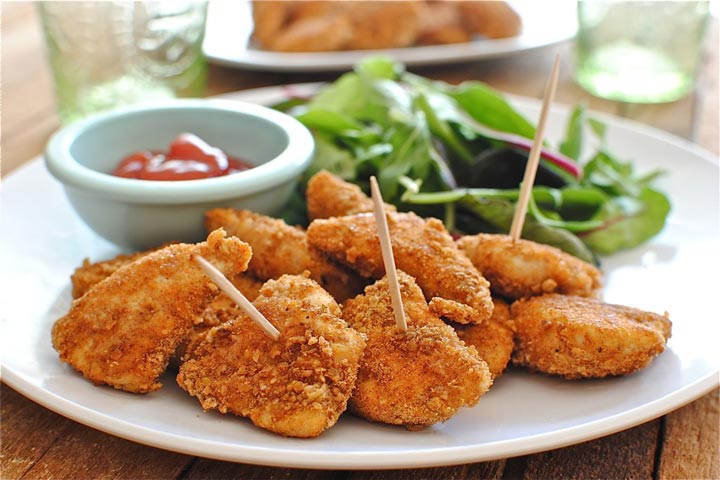 Healthy Baked Chicken Nuggets Recipe
Chunks of chicken breasts coated in breadcrumbs and parmesan cheese then baked until golden. An easy chicken recipe your whole family will love! What can be more kid friendly than chicken nuggets, even the pickiest kids like them. Serve them with ketchup, bbq sauce or whatever you like to dip your nuggets into. Adults can serve them over your favorite salad for a satisfying lunch.
Ingredients:
3 skinless, boneless chicken breasts
1 cup Italian seasoned bread crumbs
1/2 cup grated Parmesan cheese
1 teaspoon salt
1 teaspoon dried thyme
1 tablespoon dried basil
1/2 cup butter, melted
Directions:
Preheat oven to 400 degrees F (200 degrees C).
Cut chicken breasts into 1 1/2-inch sized pieces. In a medium bowl, mix together the bread crumbs, cheese, salt, thyme and basil. Mix well. Put melted butter in a bowl or dish for dipping.
Dip chicken pieces into the melted butter first, then coat with the breadcrumb mixture. Place the well-coated chicken pieces on a lightly greased cookie sheet in a single layer, and bake in the preheated oven for 20 minutes.
Tip:
Aluminum foil can be used to keep food moist, cook it evenly, and make clean-up easier.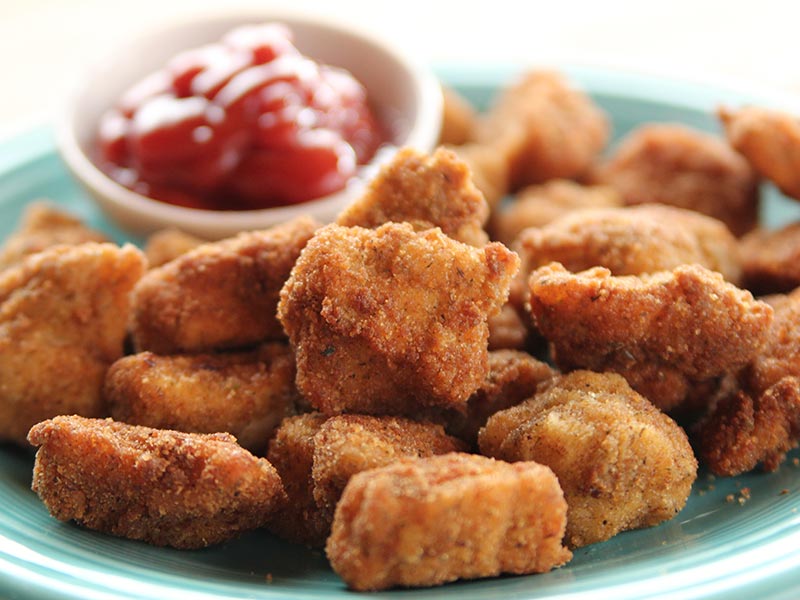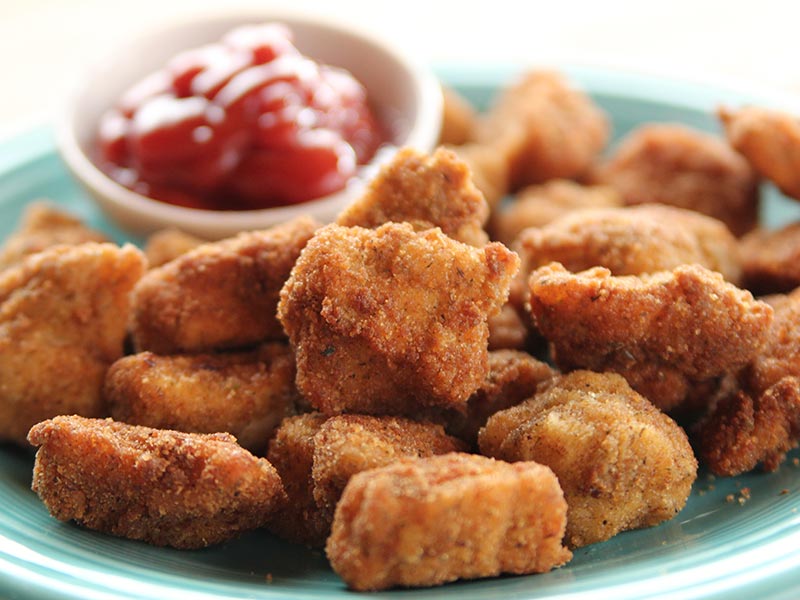 Source yummly.com