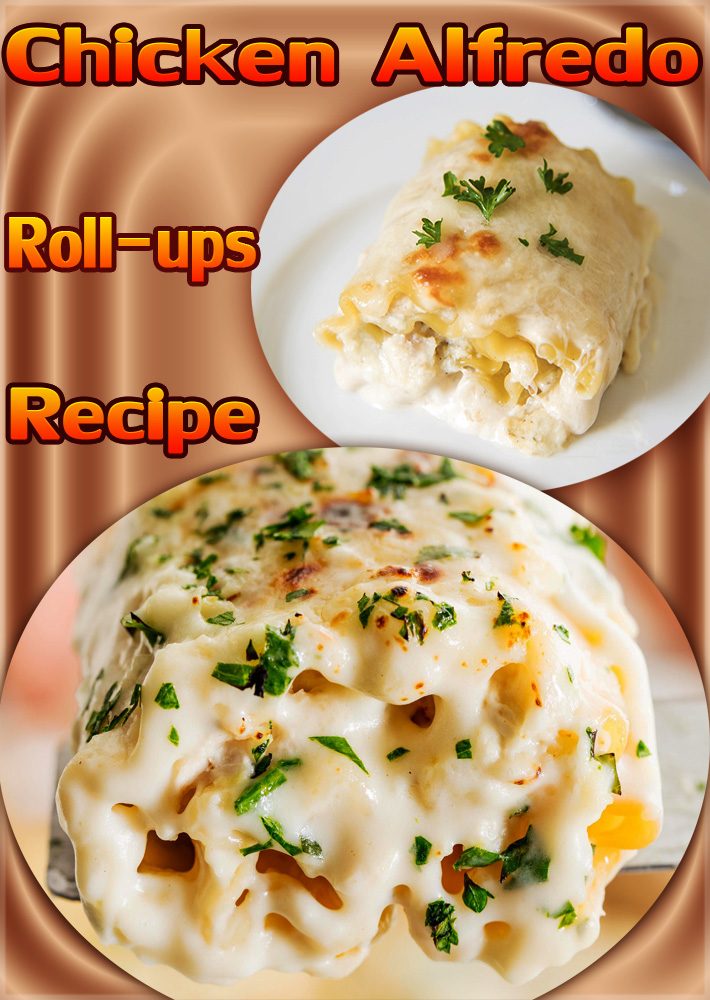 Chicken Alfredo Roll-ups recipe
Chicken Alfredo Roll-ups – Creamy and Delicious! Lasagna Noodles Stuffed with Chicken, Cheese and Garlic Alfredo Make for a Quick and Delicious Dinner! Today's recipe is one that our family has really enjoyed.
Is it lasagna or is it not? That's the big question. These cute little roll-ups are a play off of the typical old lasagna. Throw in some Alfredo sauce instead of marinara and we have a fun new twist on lasagna.
Chicken Alfredo Roll-ups are the most delicious and easy way to have the flavors of creamy Chicken Alfredo and lasagna come together any night of the week. Perfect for rushed weeknight dinners or for a cozy weekend meal.

          Prep Time: 20 min       Cook Time: 40 min      Total Time: 60 min      Yield: 4-5 servings
Ingredients:
9 lasagna noodles
1 (14.5 oz) jar Garlic Alfredo Sauce
1 lb cooked, shredded chicken
1/2 tsp oregano
1 tsp garlic salt
2 c. shredded mozzarella cheese
Instructions:
Spray an 8×8 inch pan with non-stick spray. Pour 1/2 c. Alfredo sauce on bottom of pan.
Cook lasagna noodles until they are al dente. Don't overcook them as you will be baking them also. Drain and rinse the noodles with cold water so they don't stick together.
While they are cooking mix together the 1 c. Alfredo, 1 c. mozzarella cheese, chicken, garlic salt and oregano.
Lay out the noodles and blot the water off of them with a paper towel. Spread 1/9 of chicken mixture on noodle. Roll up the lasagna noodle. Place the roll-ups, seam side down in the pan. Repeat with all of the noodles.
Once they are all in the pan pour the rest of the Alfredo sauce over them. Top with the remaining cheese. Bake at 350 degrees for 30 minutes.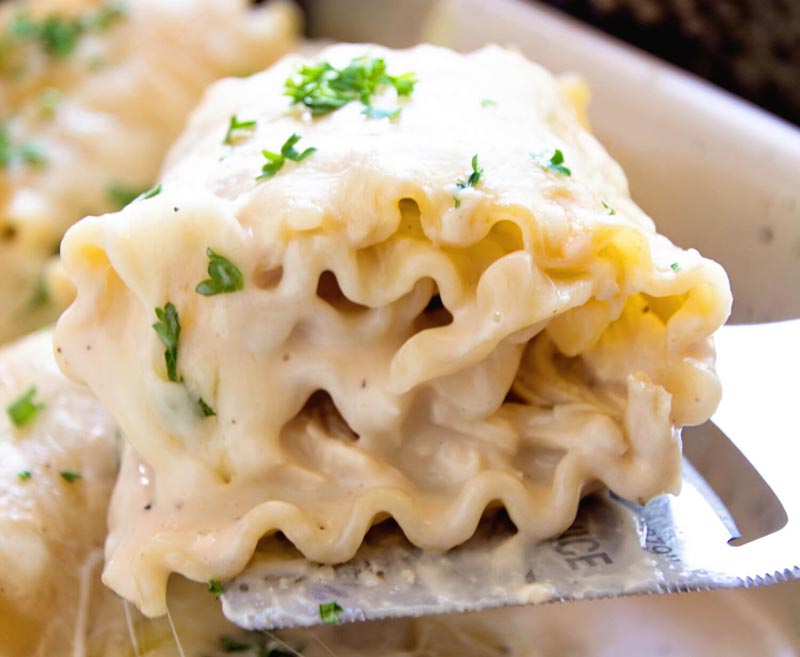 Source yummly.com