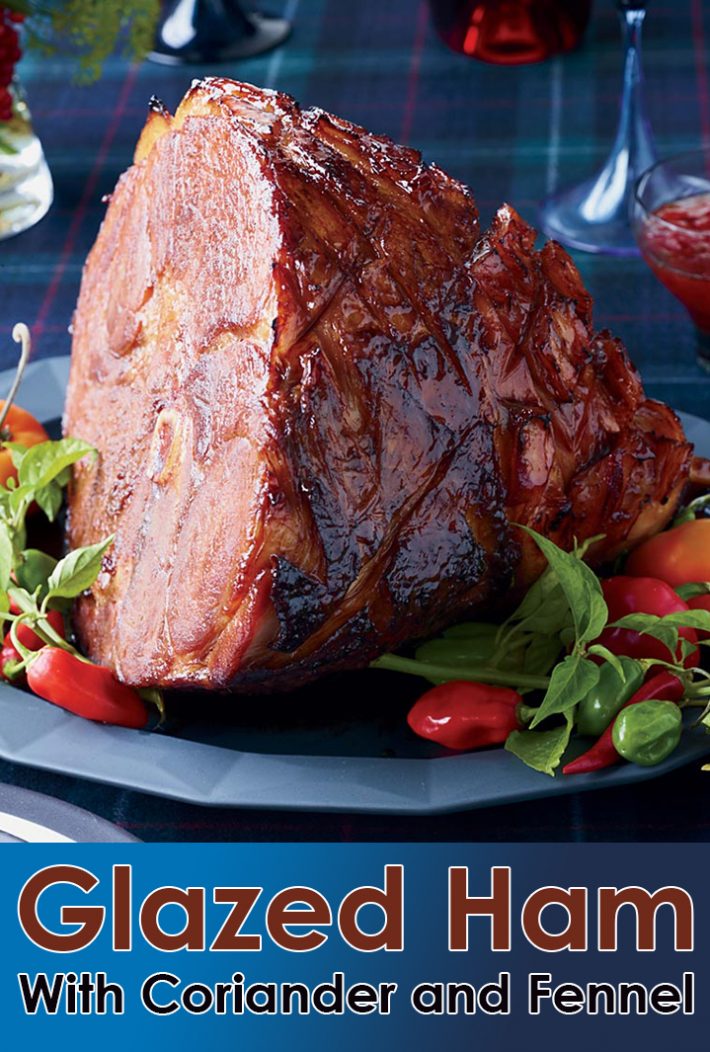 Glazed Ham With Coriander and Fennel
This is a glazed ham recipe you'll want to keep tucked away for special suppers. The resulting ham slices have a sweet and savory flavor guests can't quite pinpoint; in other words, this method is wildly different than the countless brown sugar and maple glazes out there.
We used dried fennel and coriander seeds, along with whole black peppercorns and apricot preserves. Simply crush the seeds and peppercorns and stir them with the jam to form a spreadable glaze, which you'll brush over the ham during its final stretch in the oven. Serve the ham with the remaining glaze on the side.
Ingredients:
7-pound fully cooked bone-in ham (preferably the shank end)
2 tablespoons fennel seeds
2 tablespoons coriander seeds
1 teaspoon black peppercorns
1 cup apricot preserves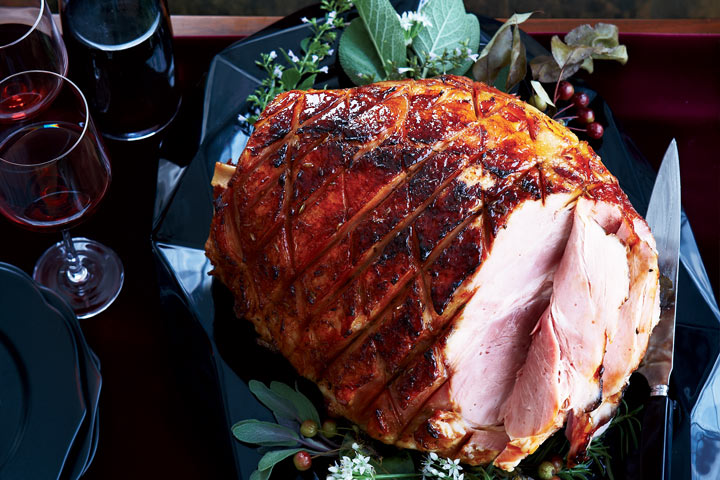 Instructions:
Heat oven to 375° F.
Place the ham, cut-side down, on a rack set in a roasting pan. Cover with foil and bake for 40 minutes.
Meanwhile, using a heavy pan, crush the fennel, coriander, and peppercorns. In a small bowl, combine them with the preserves to form a glaze.
Brush ¼ cup of the glaze over the ham and bake, uncovered, for 20 minutes. 5Brush another ¼ cup of the glaze over the ham and bake until the ham is heated through, 15 to 20 minutes. Thinly slice and serve with the remaining ½ cup of the glaze.
 

Please follow us on Pinterest and enjoy our collection of recipes, crafts, fitness, health tips, gardening, DIY and more…
Source realsimple.com