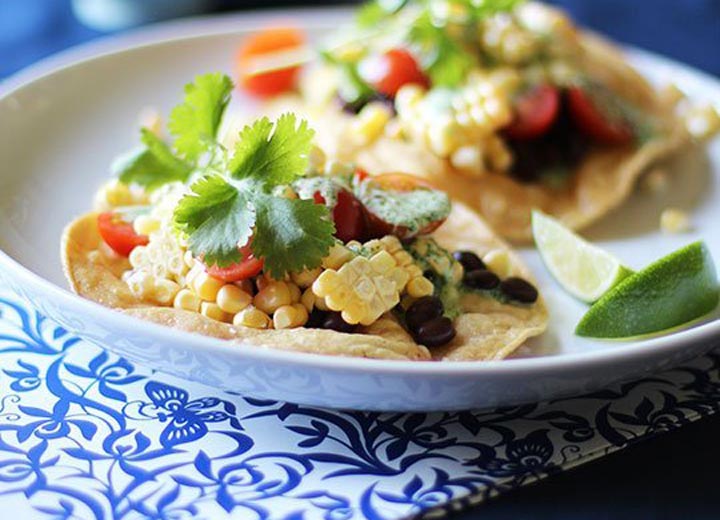 Corn, Tomato & Black Bean Tostadas with Creamy Cilantro Dressing recipe
Corn, Tomato & Black Bean Tostadas with Creamy Cilantro Dressing it's just such a good combo of fresh ingredients. It's surprisingly satisfying, too!
Ingredients:
Makes 2 servings
For the dressing:
1 cup cilantro leaves and stems, roughly chopped
1/2 cup Greek yogurt
1/2 teaspoon salt
1/2 teaspoon lime juice
Zest of 1 lime
2 tablespoons grapeseed or other neutral oil
For the tostadas:
1 cup cooked black beans, drained
2 ears sweet corn
1 cup cherry tomatoes
4 6-inch corn tortillas, plus more to test oil
Vegetable oil
Salt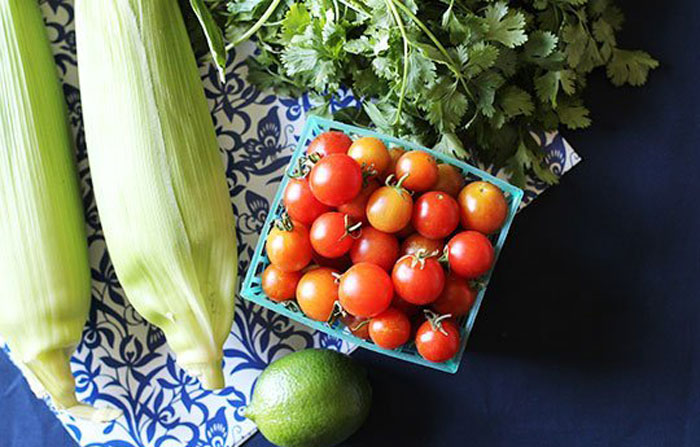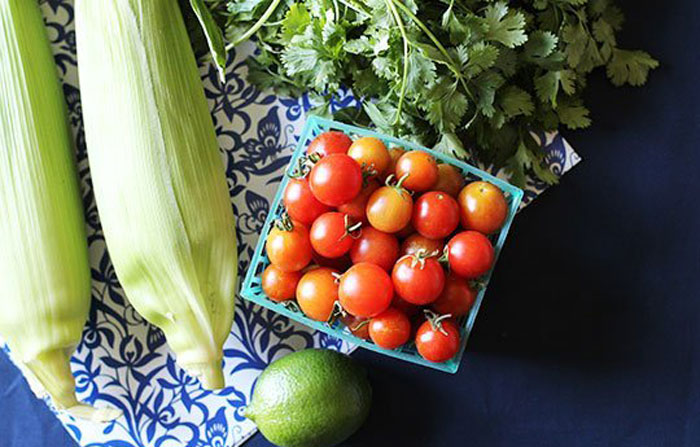 Instructions:
In a small food processor, combine all the ingredients for the dressing except the grapeseed oil and process until the mixture is very smooth. Drizzle in the oil and process until it is fully incorporated.
In a small bowl, combine the beans with half the dressing and stir. Set the remaining dressing aside.
Shuck the corn, and using a sharp knife, cut the raw corn kernels from the cob. Halve the cherry tomatoes.
Fill a heavy-bottomed pot with a 1-inch layer of oil and heat on the stove over medium-high heat until very hot. To test, place a small piece of tortilla in the oil — if furious bubbles form around the edges and it floats to the top of the oil, the temperature is right. One at a time, fry the tortillas for 1 to 2 minutes, flipping halfway through. The tortilla will puff up, become crispy, and turn golden-brown as it fries. (For a flatter tostada shell, press down with a metal spatula as it cooks.) Transfer to a paper towel-lined plate and sprinkle with a little salt. Repeat with the remaining tortillas.
To assemble, place two fried tortillas on each plate. Layer on the beans, corn, and tomatoes, dividing evenly between the four tortillas. Generously drizzle each tostada with more of the cilantro dressing and serve immediately.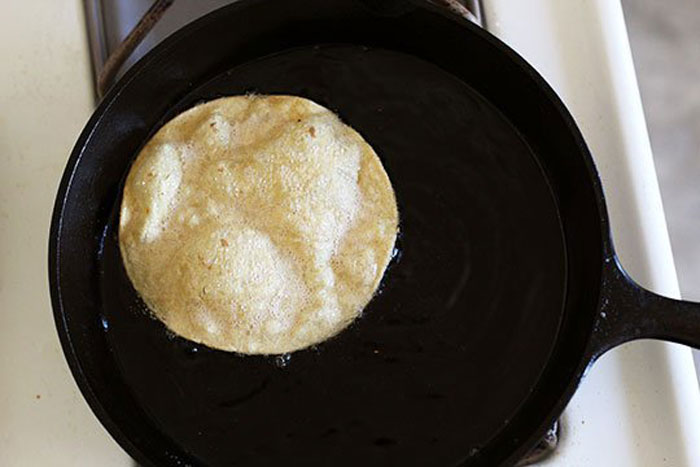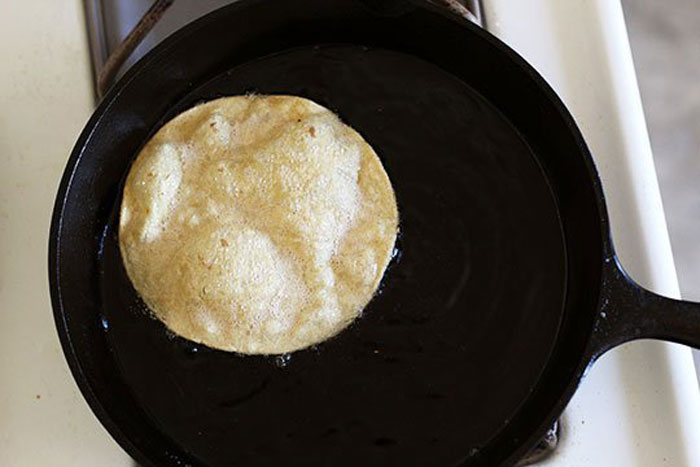 Recipe Notes:
I use full-fat Greek yogurt for the dressing. Low- or non-fat will work as well, but taste before adding the lime juice, as it may be tart enough without it.
If you don't want to bother with frying the tortillas, you can use store-bought tostada shells or serve with a handful of tortilla chips instead. Or simply warm the corn tortillas and serve the mixture as soft tacos.
For a less messy tostada, use refried beans in place of the black beans.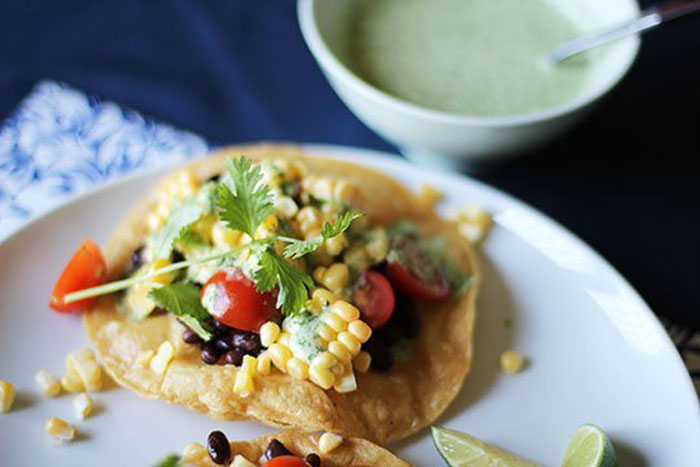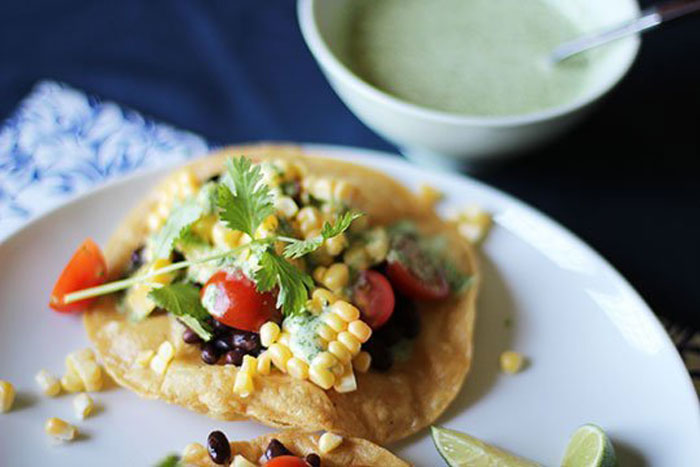 Source thekitchn.com