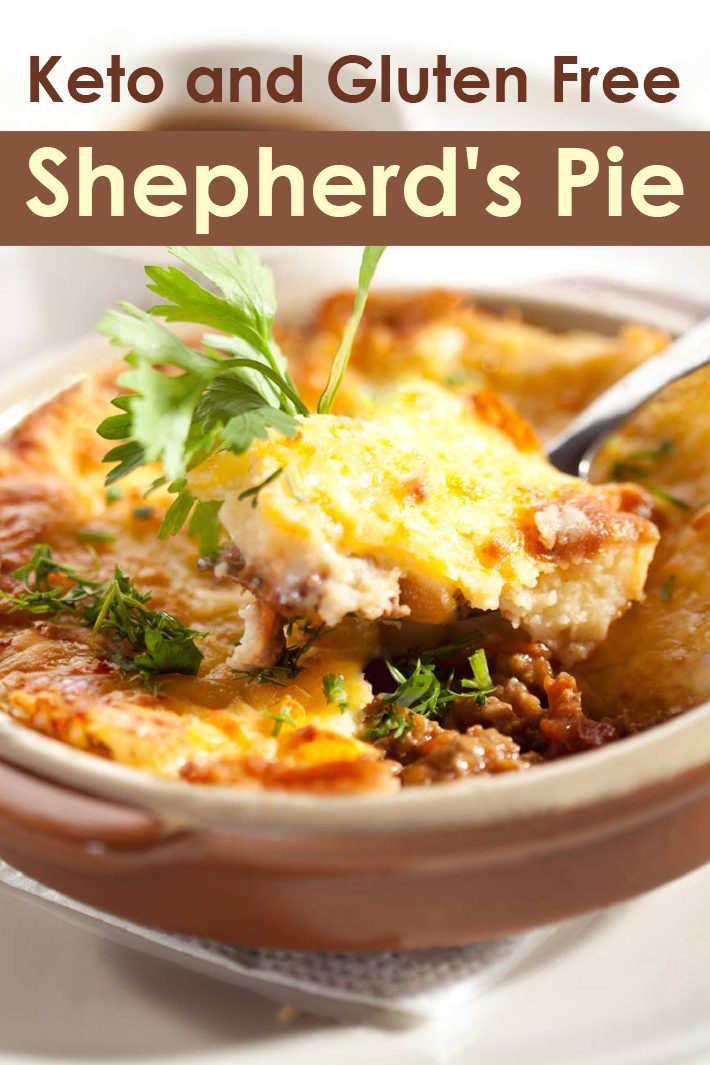 Shepherd's Pie, also called Cottage Pie, is a meat pie with a mashed potato crust. A very economical dish made with ground beef, this is a very inexpensive dish to feed a family. Of course the low-carb version is slightly more given the cauliflower crust, but still economical nonetheless.
Keto and Gluten-Free Shepherd's Pie
Ingredients:
1 head cauliflower
4 tbsp butter
2 tbsp sour cream
salt and pepper to taste
1 tsp parsley flakes
1 pound ground beef, I use 80/20, grass-fed
1/2 cup carrots, chopped
1/4 cup yellow onion, diced
1/2 cup cauliflower, chopped in bite-sized pieces
1 garlic clove, finely chopped
1 tbsp worchestershire sauce
1/2 tbsp tomato paste
2 tbsp chicken stock
1 tbsp extra virgin olive oil
Preparation:
Wash the head of cauliflower and cut into florets. Set aside 1/2 cup, cut in extra tiny pieces, to be used later. Heat a large saucepan filled with water over medium high heat and drop in the cauliflower. Allow to boil for 15 minutes, or until the cauliflower is very soft.
Drain all water from the pot. Add butter, sour cream and parsley flakes. Mash with a potato masher until all large chunks are gone. Season with salt and pepper to your liking.
In a large skillet, add diced onion, chopped garlic and olive oil over medium heat. Cook 1-2 minutes until fragrant, taking care not to burn. Add in the ground beef and cook until the meat is browned throughout, using a spatula to break the meat into small pieces.
Add in the carrots and extra cauliflower and cook for 4 minutes until the vegetables begin to soften. Stir in chicken stock, tomato paste and worchestershire. Cook for another 2-3 minutes until the sauce cooks down into the meat.
Preheat your oven to 400 degrees. In a small baking dish (I used a 5×7″ but whatever small dish you have would work fine). Grease the dish and spread the meat mixture into an even layer, coating the bottom of the pan.
Top the meat mixture with the cauliflower mash mixture, spreading evenly so it coats the entire top layer.
Bake for 25 minutes, until the top crust turns a golden brown and is crispy at the edges. Serve and enjoy!
Nutritional Information Per Serving:
6 Servings
280 calories, 28 grams fat, 6.4 grams carbohydrate, 3.5 grams dietary fiber, 2.9 grams net carbohydrate, 16.9 grams protein.
 

Please follow us on Pinterest and enjoy our collection of recipes, crafts, fitness, health tips, gardening, DIY and more…