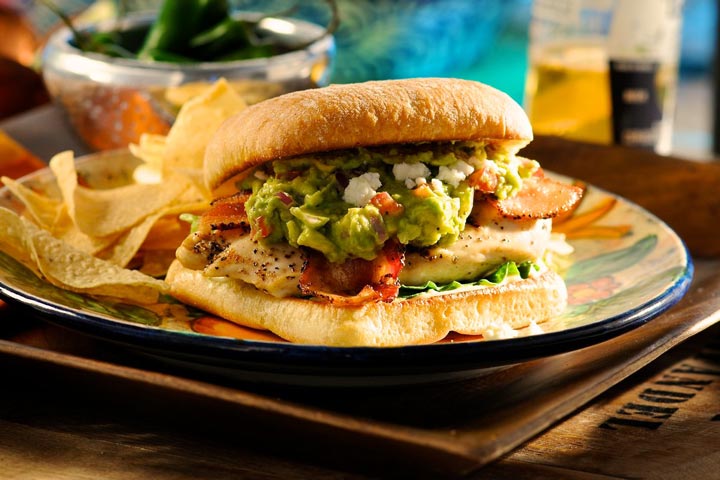 Guacamole Grilled Chicken Club recipe
Add a Mexican accent to your run-of-the-mill club sandwich with a scoop of fresh guacamole. Ole!
Ingredients:
4 boneless, skinless chicken breast filets (about 1 pound total)
Salt and black pepper, to taste
4 Ciabatta rolls, sliced horizontally, buttered and toasted
1/4 cup Chipotle mayonnaise, recipe below
4 green leaf lettuce leaves
8 slices bacon, cooked crisp
1 cup Guacamole
1/4 cup Cojita Mexican cheese, crumbled
To prepare Chipotle Mayonnaise:
1/4 cup mayonnaise
1/2 teaspoon peppers in adobo, pureed
Directions:
Preheat grill.
Season chicken with salt and pepper and grill over medium for 5 to 8 minutes on each side or until cooked through.
Spread chipotle mayonnaise on bottom half of each roll and top with lettuce, chicken breast, bacon, guacamole and crumbled cheese.
Close each sandwich with top half of roll and serve.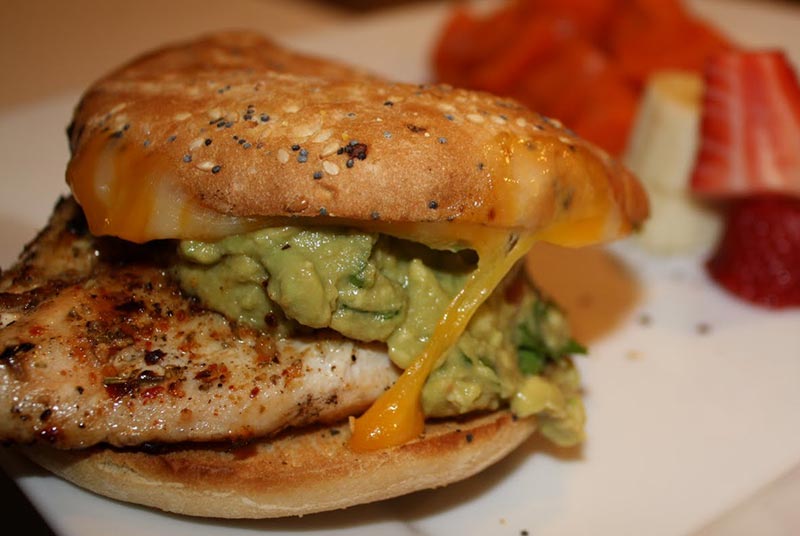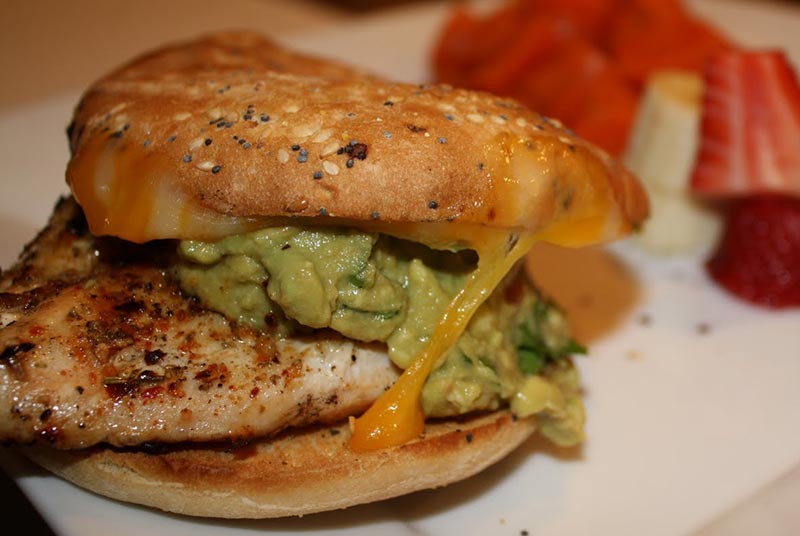 Source recipe.com