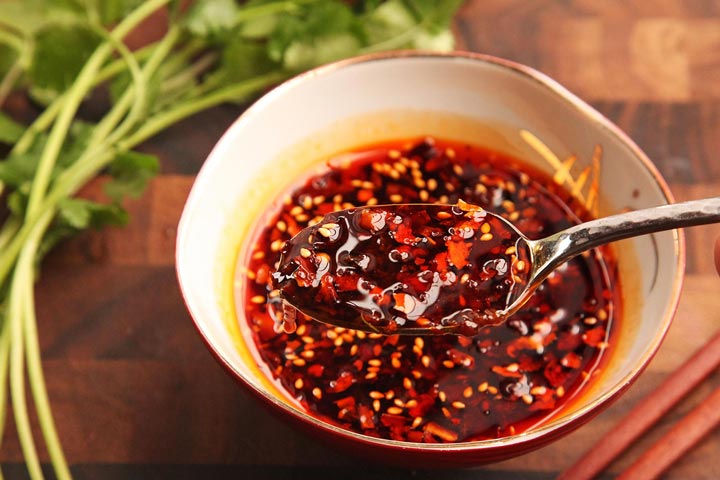 Homemade Chili Oil Recipe
Makes 1 cup chili oil
So here's a recipe to try if you, like me, can't find chili oil near your house or just want to have the good homemade stuff without any preservatives. You'll need just 3 ingredients: some peanut oil, sesame oil, and dried red chili flakes (or chopped dried red peppers). You'll also need an oil thermometer (if you have a candy/oil thermometer, you're golden) and a small, heavy-bottomed pot or pan. I use about a third of a cup of dried red chili flakes, which makes a medium-spicy oil that takes a second for your tongue to register, but feel free to adjust the amount to your liking.
Ingredients:
3/4 cup peanut oil
1/4 cup sesame oil
1/3 cup dried red chili flakes
Instructions:
1. Heat the peanut oil and sesame oil in a small, heavy-bottomed sauce pot until your instant-read oil thermometer registers between 225°F and 250°F. Stir in the chili flakes (they should be foaming a little). Remove the pot from the heat and let sit at room temperature for at least 2 hours, or ideally overnight for the chili flavors to infuse.
2. Strain the oil through a fine-mesh strainer and discard the red pepper flakes. Store the chili oil in a clean bottle. The oil will keep for a few months if you store it in a cool, dark spot.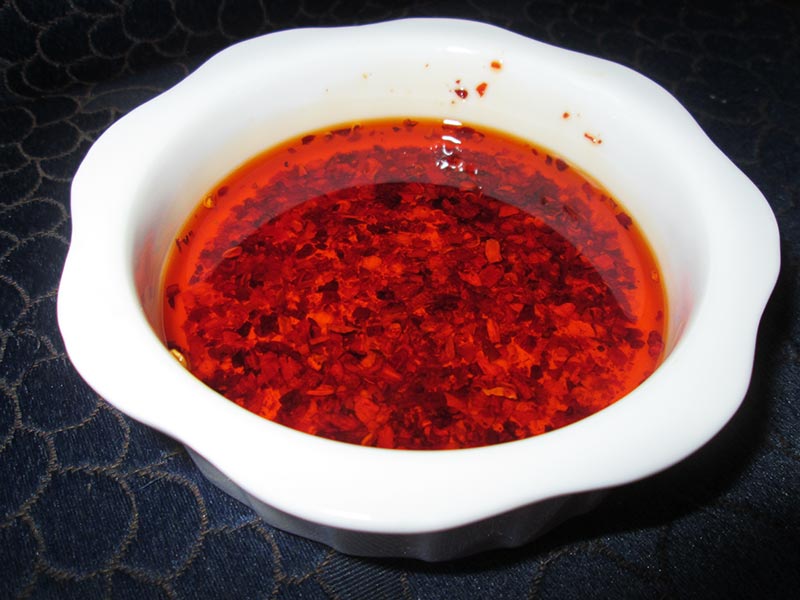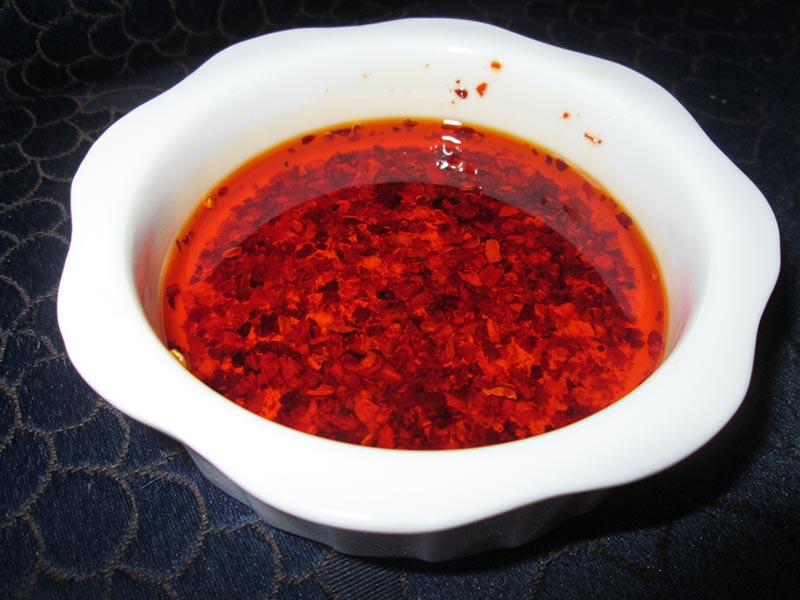 Source appetiteforchina.com