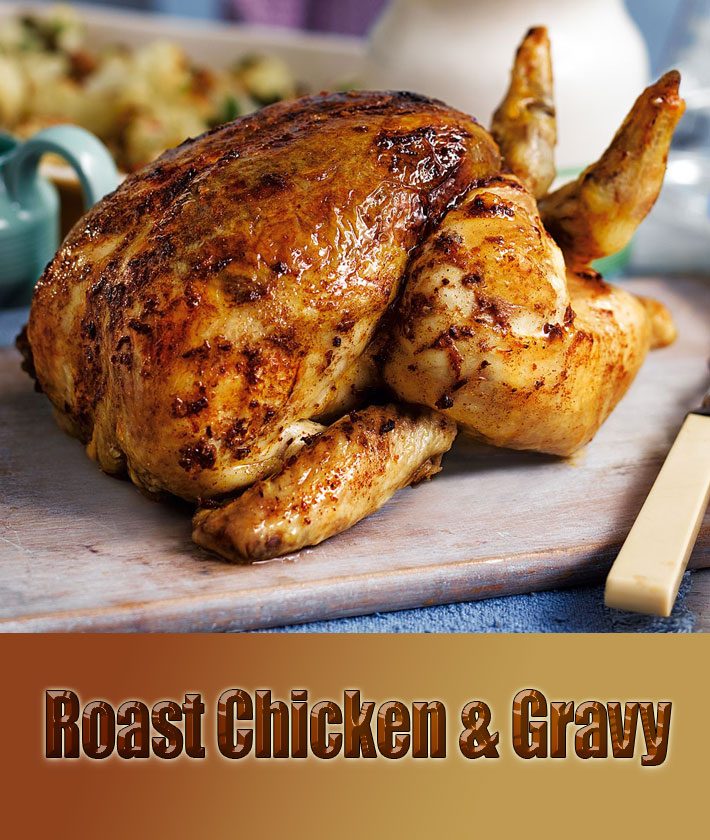 Roast Chicken & Gravy Recipe
The classic roast chicken is something everyone should know and can always save the day. This Roast Chicken & Gravy recipe is a family favorite.
Ingredients:
1 onion , roughly chopped
2 carrot , roughly chopped
1 free range chicken , about 1½ kg/3lb 5oz
1 lemon , halved
small bunch thyme (optional)
For the gravy
1 tbsp plain flour
250ml chicken stock (a cube is fine)
Method:
Heat oven to 190C/fan 170C/gas 5. Have a shelf ready in the middle of the oven without any shelves above it. Scatter the vegetables over the base of a roasting tin that fits the chicken, but doesn't swamp it. Season the cavity of the chicken liberally with salt and pepper, then stuff with the lemon halves and thyme, if using. Sit the chicken on the vegetables, smother the breast and legs all over with the butter, then season the outside with salt and pepper. Place in the oven and leave, undisturbed, for 1 hr 20 mins – this will give you a perfectly roasted chicken. To check, pierce the thigh with a skewer and the juices should run clear. Remove the tin from the oven and, using a pair of tongs, lift the chicken to a dish or board to rest for 15-20 mins. As you lift the dish, let any juices from the chicken pour out of the cavity into the roasting tin.
While the chicken is resting, make the gravy. Place the roasting tin over a low flame, then stir in the flour and sizzle until you have a light brown, sandy paste. Gradually pour in the stock, stirring all the time, until you have a thickened sauce. Simmer for 2 mins, using a wooden spoon to stir, scraping any sticky bits from the tin. Strain the gravy into a small saucepan, then simmer and season to taste. When you carve the bird, add any extra juices to the gravy.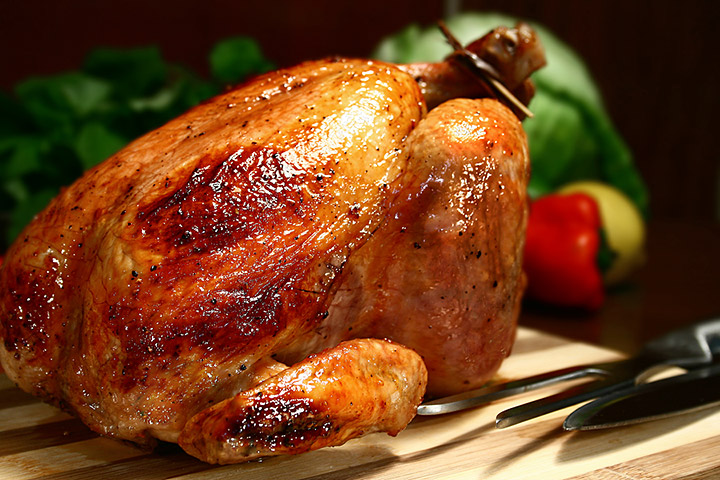 Source: bbcgoodfood.com