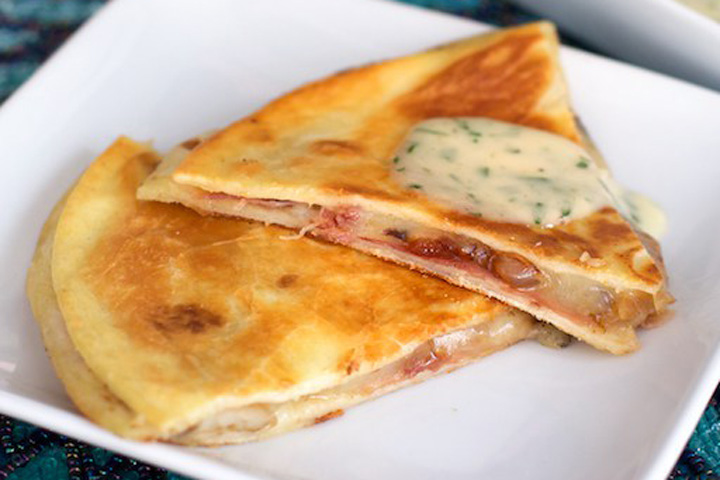 Prosciutto, Onion, and Mushroom Quesadillas Recipe
I find myself struggling to think of lunches to make and bring to work lately. It's a struggle and I'm guessing that other people can relate. Generally, I pack a salad because it's easy and healthy but they can so easily taste meh and unfulfilling. I find that warm lunches make me feel warmer and more satisfied. Does anybody agree?
We decided to make these quesadillas last weekend. What I like about them is you can eat them for dinner and bring leftovers to work the next day. They reheat well! Just pop a few in your toaster oven and you have a warm, home-cooked meal complete with filling meat and cheese. Also, I didn't think about this until after the fact…but I think brussel sprouts (either instead of or in addition to the mushrooms) would be a great addition to the gooey quesadillas. So good!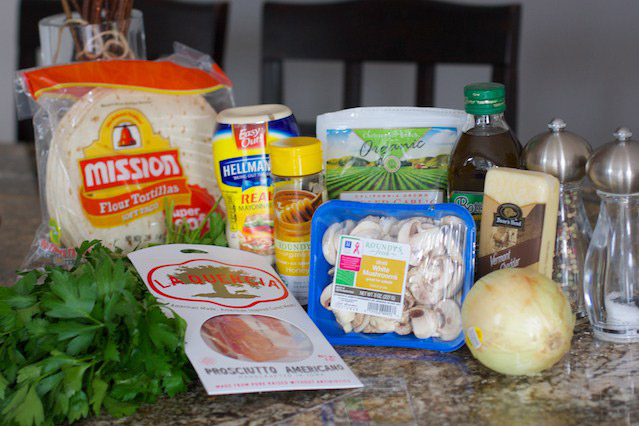 Ingredients:
2 tablespoons olive oil
½ yellow onion, thinly sliced
8 ounces mushrooms, sliced
2 cloves garlic, minced
1 cup white cheddar cheese, shredded
4 tortillas (we used flour)
salt and pepper, to taste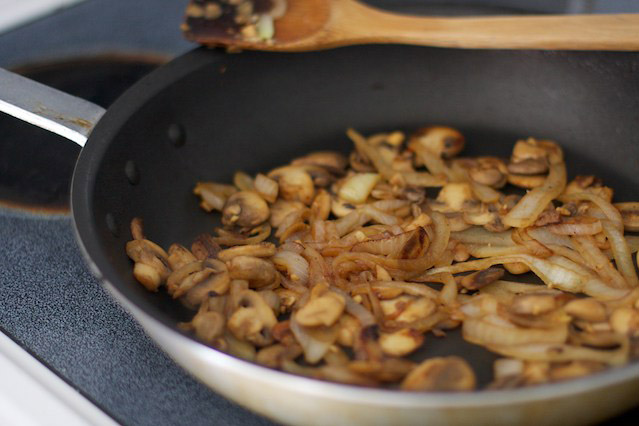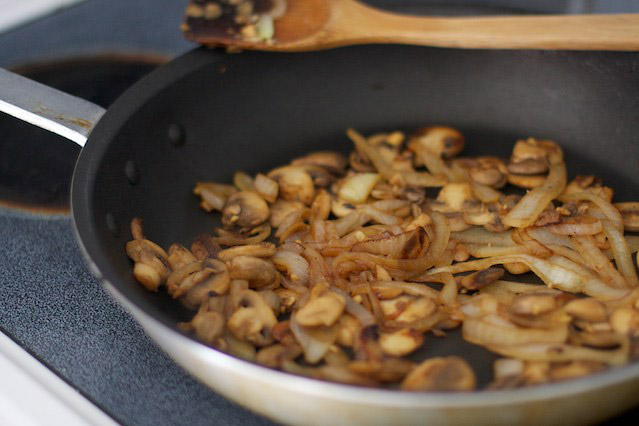 Procedure:
In a large nonstick skillet, heat olive oil.
Add onions to the pan and season with salt and pepper. Use a wooden spoon to stir until onions are soft and translucent.
Add the mushrooms and garlic and add a little more salt and pepper. Cook until mushrooms are soft.
Remove mushrooms and onions from the pan and place on a plate.
Add another tablespoon of olive oil to the pan.
Lay a tortilla in the skillet and sprinkle half the cheese, mushrooms, onions and a slice or two of prosciutto. Lay another tortilla on top and cook, flipping once, until golden brown on both sides.
Repeat with the remaining 2 quesadillas and filling ingredients.
Cut into quarters or thirds and serve immediately.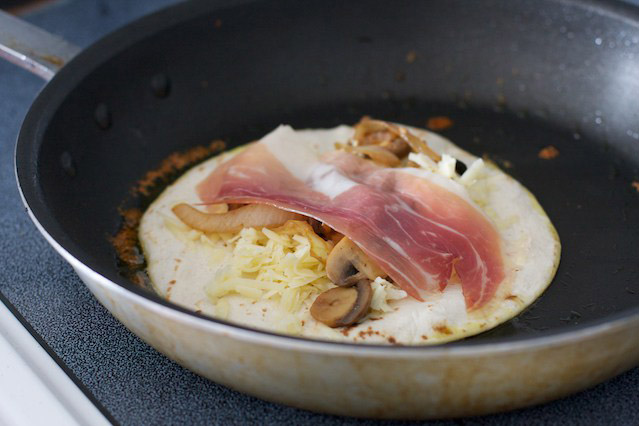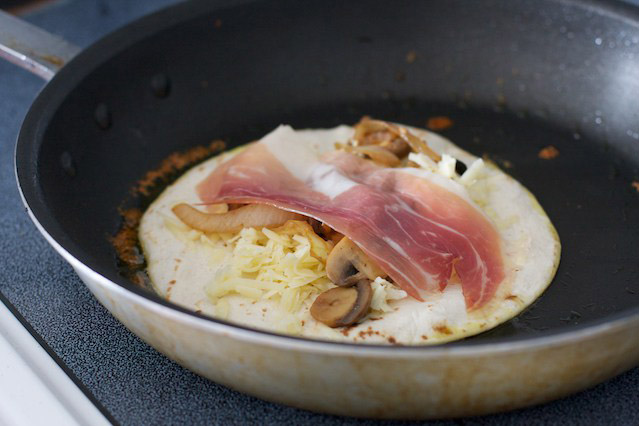 Notes:
We didn't think the garlic aioli was necessary, or added positively to the quesadillas, so I left that out of the recipe.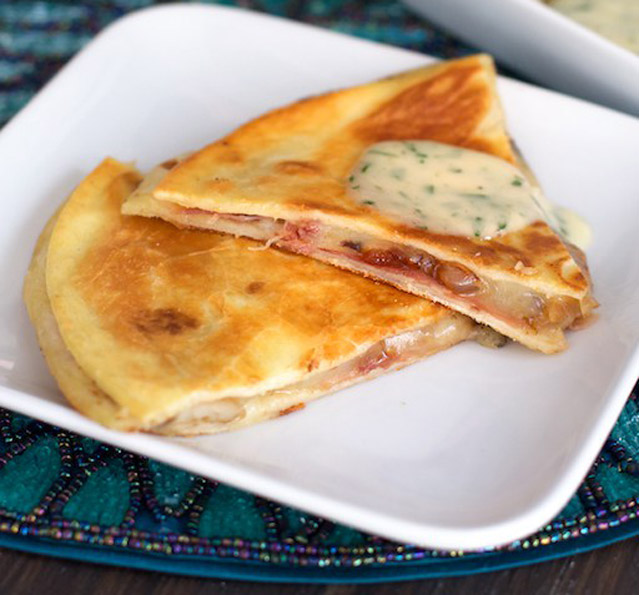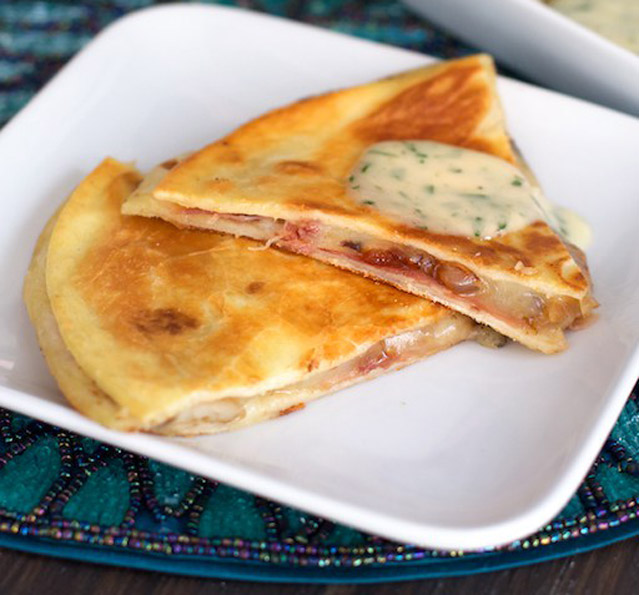 Source livelovepasta.com