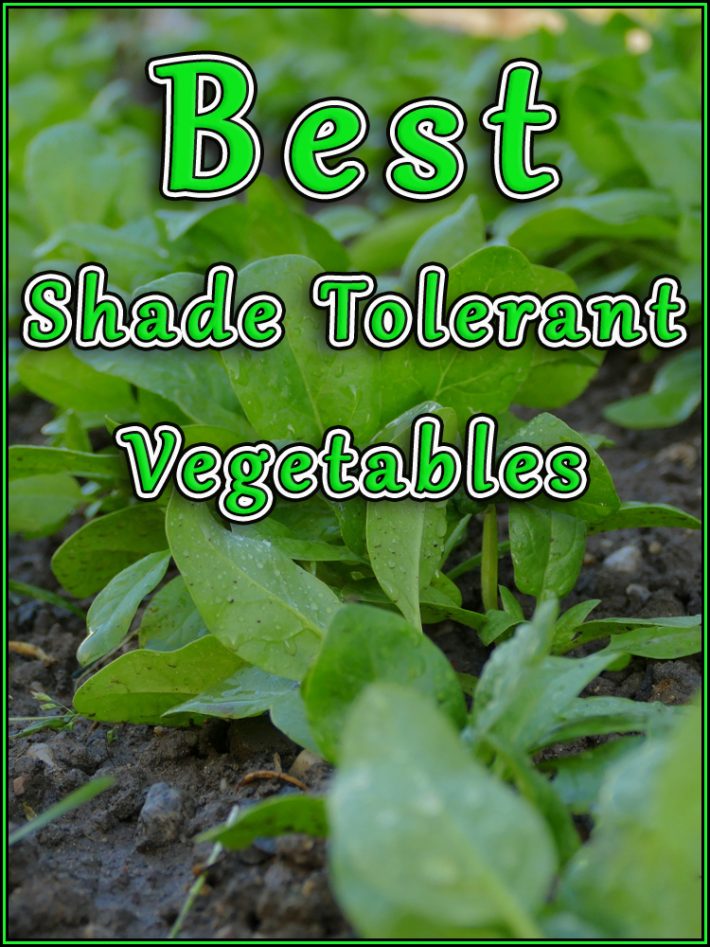 When most people picture a vegetable garden, they imagine a spot that bakes in the sun all day. For some vegetables, such as tomatoes, peppers, and squash, full sun is ideal. But if you don't have a site with this condition, there are plenty of vegetables that will grow well without full sun.
Basically, a good rule to remember is that if you grow a plant for the fruit or the root, it needs full sun. If you grow it for the leaves, stems, or buds, a little shade will be just fine.
Keep in mind that no vegetable will grow in full, dense shade. The following crops will produce with three to six hours of sun, or fairly constant dappled shade each day.
Rather than choose crops that will struggle in a shaded garden, choose crops that are adapted to shade.
Best Shade Tolerant Vegetables
Salad Greens, such as leaf lettuce, arugula, endive, and cress.
Brussels Sprouts
Radishes
Swiss Chard
In some ways, growing in a site with part shade is easier than growing in full sun. You won't have to water as often, and crops that are quick to bolt in hot weather, such as lettuces and spinach, will grow quite a bit longer given some shade.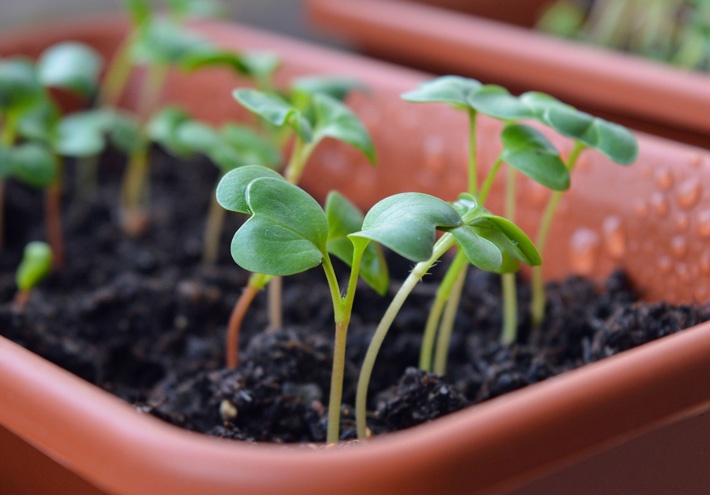 Shade in the garden
Shade in the garden can be described as deep or full shade, light shade, or partial or dappled shade.
Deeply shaded or fully shaded describes a garden that receives no direct sun and very little if any reflected sunlight. A garden with deep or dense shade is not a good site for growing vegetables.
Lightly shaded describes a garden that receives an hour or two of sun each day or is light, airy, and well illuminated by reflected or indirect light for a good portion of the day. Reflected light might bounce into the garden from a white fence or building. Such a garden might sit under the shade of a high canopy tree or in the shade of a distant building. Leafy crops and root crops will grow in a lightly shaded garden.
Partially shaded describes a garden that receives direct sun for two to six hours and is lightly shaded or receives dappled shade the remainder of the day. A partially shaded garden may be sunny either in the morning or afternoon, but not both—the rest of the day the garden is in full or light shade. A partially shaded garden can easily grow leafy and root crops, and if the garden receives five hours of sunlight, some fruiting crops may grow there.
Working With Sun and Shade
The best thing about knowing that these crops will successfully grow with some shade is that you'll be able to get more produce from your garden. Even if you're lucky enough to have an area with full sun that you can reserve for a vegetable garden, knowing which plants will take some shade will help you get the most out of your space.
You can use that sunny space to grow the sun-lovers: peppers, tomatoes, eggplants, corn, and squashes. The other crops, those that do well in the shade, can be tucked in anywhere. Grow some beets or swiss chard in your part-sun perennial border. Grow some lettuce or radishes in a container or window box.
Make use of the space you have, in both sun and shade, and you can easily double the number of vegetables you would usually get.
Having a shady garden doesn't mean you're destined to live a life devoid of fresh garden vegetables. By making the most of what you have, you can harvest lettuces, peas, and other tasty veggies from spring through fall.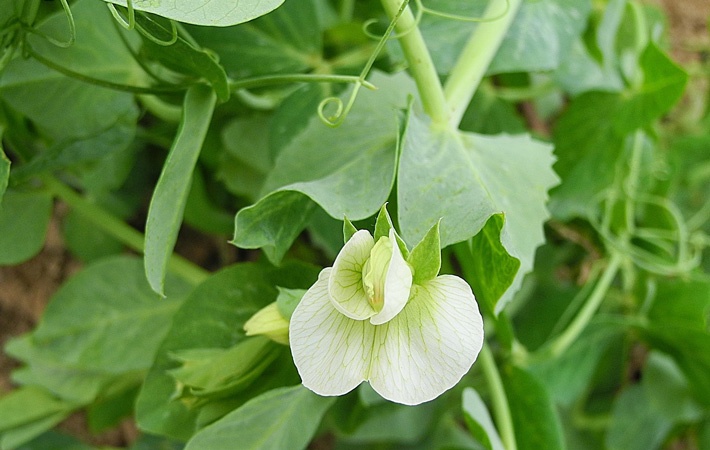 Partial Shade
Partial Shade: Partial shade or partial sun both refer to areas that obtain 3-6 hours of sun each day. Partial sun areas receive 3-6 hours of direct sunlight but are shaded the rest of the day. Partial shaded spaces are moderately shaded during part of the day or receive filtered or dappled sunlight all day. Dappled sunlight is where the light is filtered through the leaves of trees.
Use Good Soil: If you are going to challenge your shade-tolerant crops to grow in partial shade, provide them with good-quality soil with plenty of nutritious compost. If tree roots are a problem, consider using a raised bed or growing vegetables in containers.
Moisture Requirements: The watering needs of your shade garden will be different than a garden in full sun. Moisture doesn't evaporate as quickly in shade so you may not need to water as often. However, if your shade garden is near trees, you may need to water more frequently since your plants will be competing with trees for moisture. Also the leafy canopy can prevent rain from reaching your plants. Water when the soil feels dry and mulch to conserve moisture.
Tips
Experiment with a small shade garden and see which vegetables succeed. Also try growing in containers that can be moved to different locations. Knowing the type of vegetables that grow in shade will help you make the most out of your gardening space.
Choose vegetables and herbs adapted to shade; don't try to grow crops that demand full sun.
Start crops for shady gardens indoors to speed harvest; germination and early seedling growth can begin under optimal conditions before transplanting to the shady site.
Expect slower maturation of crops and scale down expectation of size and yield.
Pruning away low tree branches and thinning out high branches will allow more sunlight to reach the garden.
Painting nearby walls or fences white will allow more light to bounce into the garden. Light colored paving on driveways or sidewalks adjacent to the shaded gardens will reflect more light.
Grow crops in containers so that they can be moved into sunny spots as the seasons change.
 

Please follow us on Facebook Page and enjoy our collection of recipes, crafts, fitness, health tips, gardening, DIY and more…
Source: thespruce.com