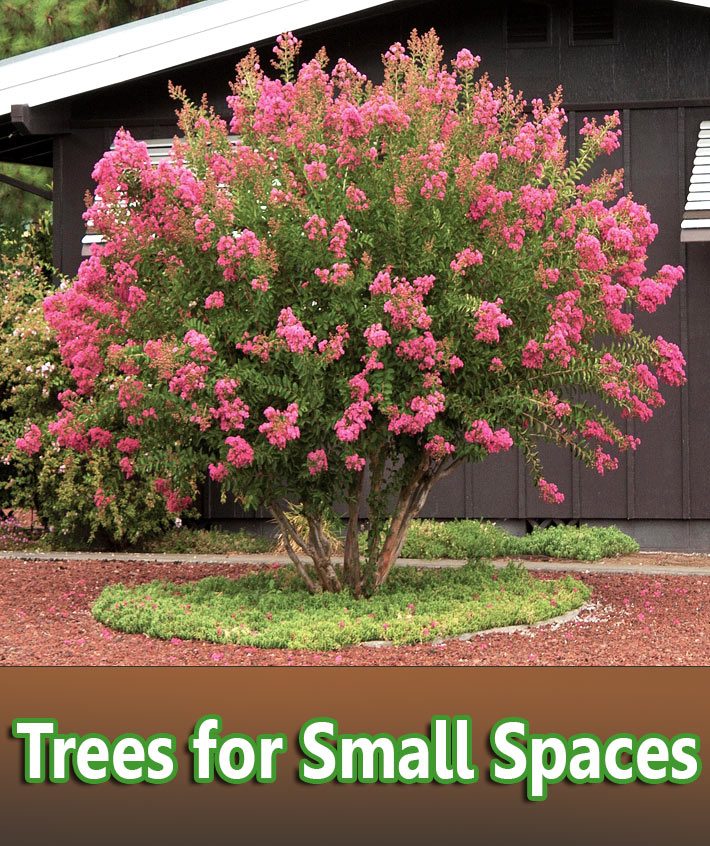 Five Trees for Small Spaces
Not every tree thrives by having their roots crammed into a tight space or container. Instead of making an impulse buy — only to see your latest find in a sad state of disarray months down the road — it's always wise to do a little research. Here are a few suggestions that are perfect candidates for confined spaces.
Japanese Umbrella Pine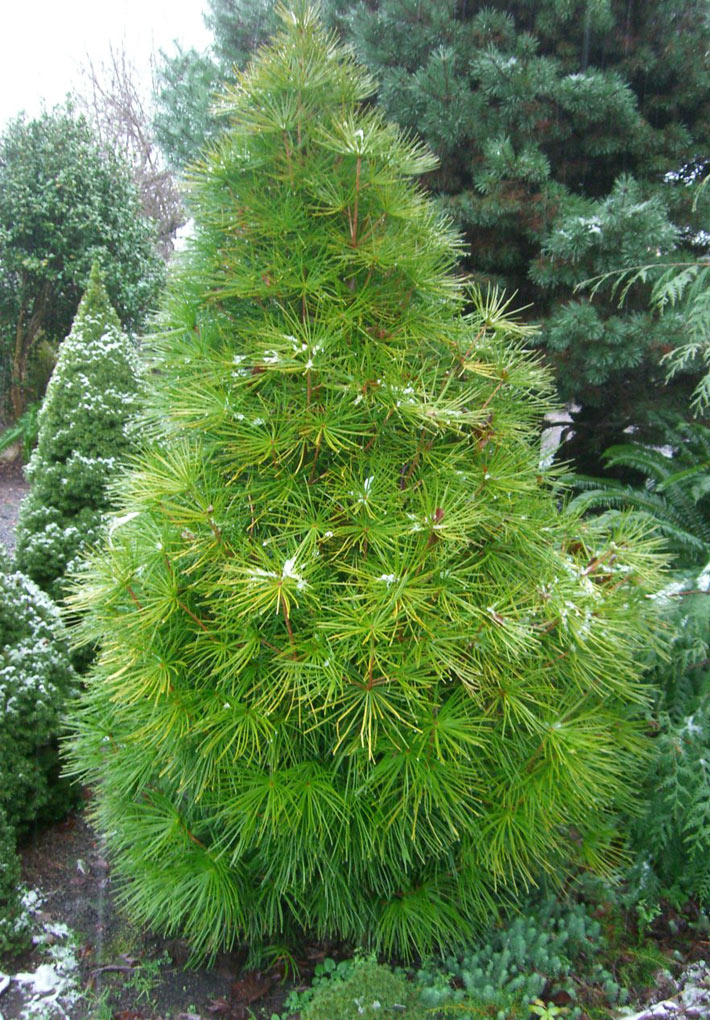 I bought one of these beauties last year, after numerous trips to my neighborhood garden center, I finally decided to spring for it. While it's not a true pine, what sets this apart for me is that it's almost just as striking in the winter as it is during the growing season. The Umbrella Pine is a compact slow-grower, with shiny dark green needles that form a pyramid shape. It prefers sun over shade, morning sun being the most ideal, and does best in moist-acidic soil. For the dwarf variety, you can expect it to grow about 3 feet over 10 years.
Dwarf or Semi-Dwarf Crape Myrtle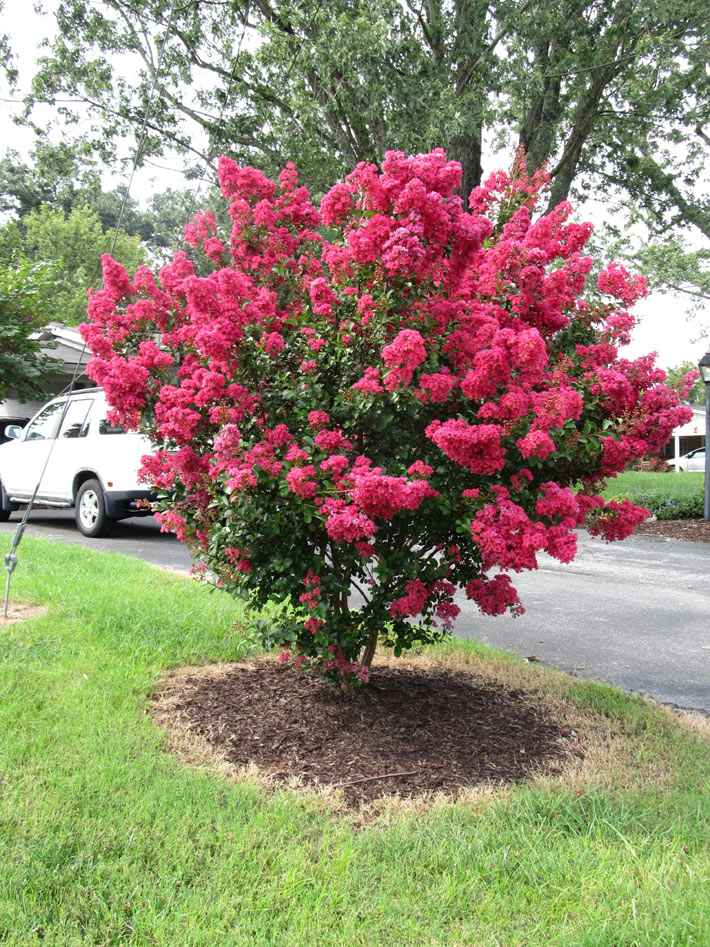 It's a gem seen often in Southern gardens, known for it's frilly flowers that range from pink and red to lavender and white with a long bloom-time. But honestly, I love it even more for its green to silver peeling bark. Crape Myrtles also produce a brilliant fall foliage, they're highly disease resistant, drought-tolerant after established and grow from 3-15 feet tall depending on your variety. Crape Myrtles produce the most flowers when they are located in full sun exposure with proper air circulation
Japanese Maples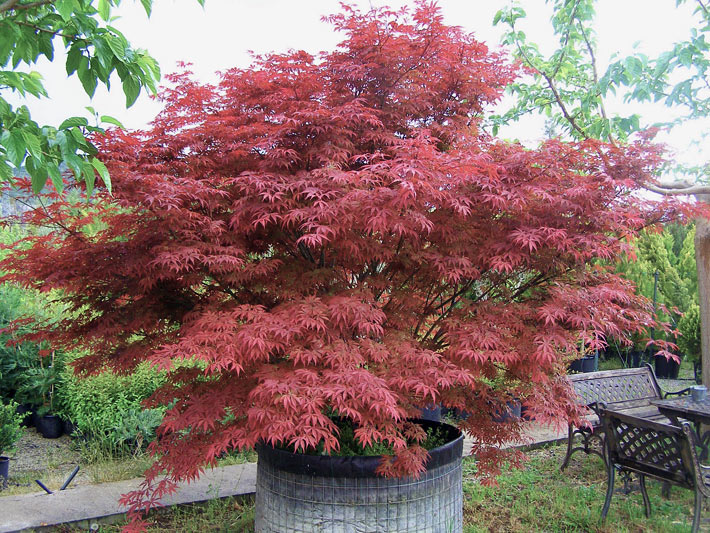 I acquired one of these lovely trees last year, granted it wasn't cheap! There are many varieties out there to choose from, mine is a Dwarf Virdis Laceleaf Japanese Maple. This variation has green lace leaves that turn yellow and orange in the fall before they drop off for the winter, with an average height of about 4-6 feet tall. As with most maple cultivars, it prefers moist but well-drained soil and while it likes the sun, it's best to give it some shade in the afternoon to avoid damaging its leaves.
Flowering Dogwoods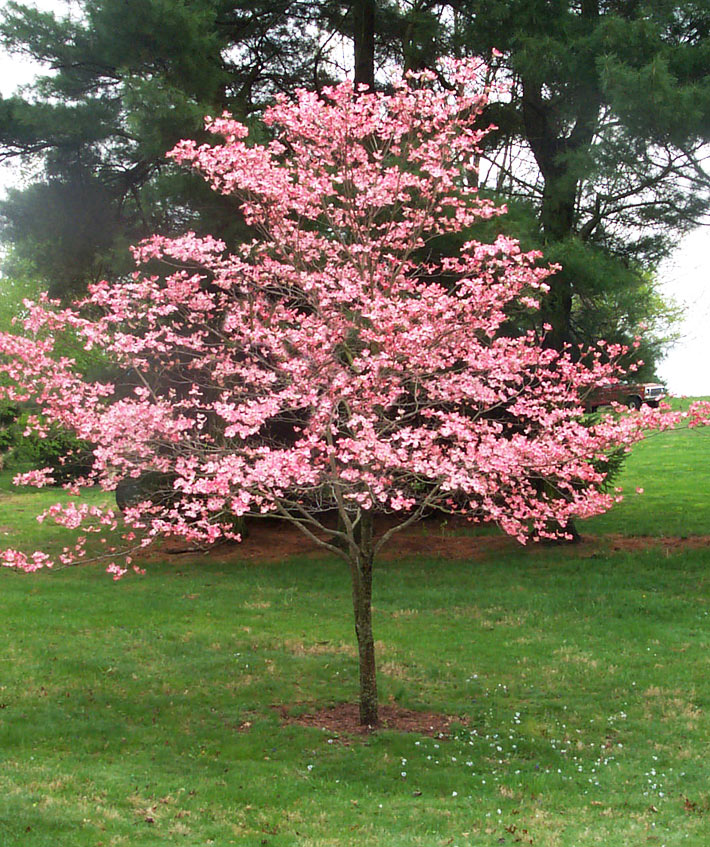 Dogwoods grow to an average height of 15 to 25 feet and provide interest in all seasons, starting out with flowering in early spring to deep-green foliage in the summer. During fall it turns to purple-red foliage with bright red berries that aren't actually berries but small clusters of fruit called drupes. The fruit will attract a variety of birds and the texture of the bark provides an interesting winter backdrop. The Dogwood loves moist, fertile slightly acidic soil and prefers a semi-shaded area. If you plant them in full sun or deep shade they will have a harder time producing flowers.
Fig Tree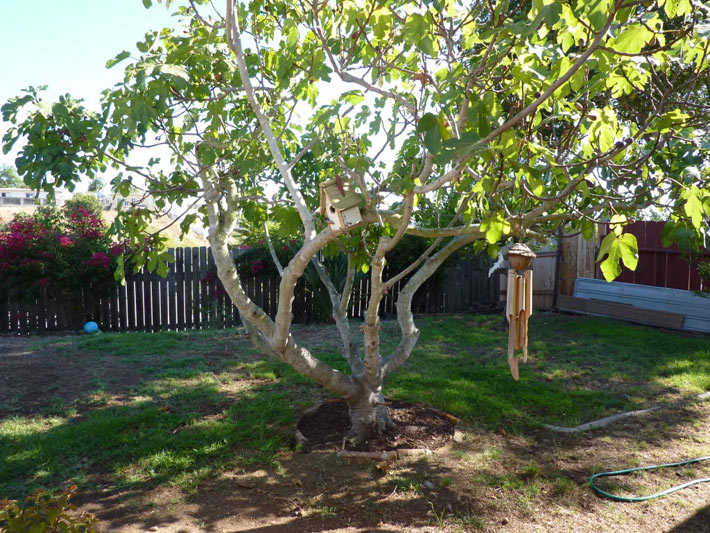 If you're interested in a small space tree that can also produce fruit, I highly suggest taking a look at the Fig Tree. Ever since a friend showed me hers, one she planted in a large container a few years ago, I've been intrigued. And why not? Edible fruit, what's not to love? Fig trees grown in a properly sized container can produce just as much fruit as those grown in the ground, but they do require slightly more care such as fertilizer, lime and water. It's also wise to repot your tree every year or so, going up only a size or two in containers, but make sure this is done during the dormant season.
As always, when purchasing any plant, make sure you know your zone requirements to determine if the tree is suitable to your growing climate.
Please follow us on Facebook Page and enjoy our collection of recipes, crafts, fitness, health tips, gardening, DIY and more…
Source www.apartmenttherapy.com