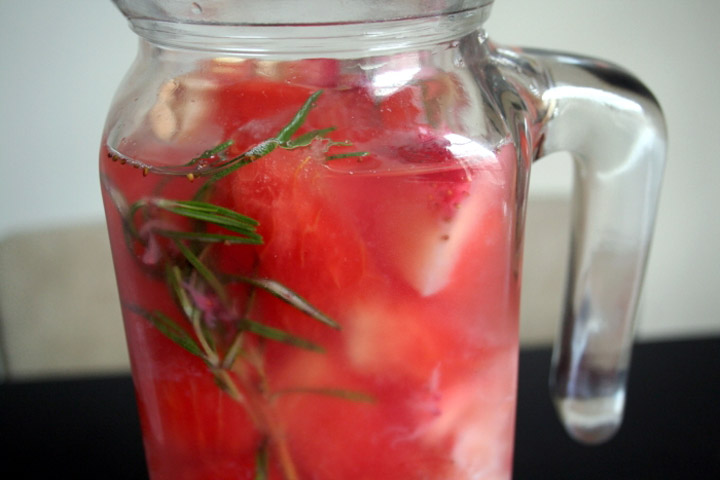 Strawberry Vitamin Detox Water
Strawberry Vitamin Detox Water, hydrating and antioxidant infused-water boasts flavor and skin enhancing nutrients, not to mention a beautiful presentation! Add fresh strawberries to your water and get a dose of vitamin C and healthy antioxidants! Enjoy this refreshing and seasonal anti-inflammatory drink!
Ingredients:
1 cup strawberries
2 cups watermelon, cubed
2 sprigs fresh rosemary
dash of course salt
filtered water
Directions:
1. Muddle the strawberries and rosemary in a bowl.
2. Add the muddled ingredients and the watermelon to a large pitcher. Pour water over the ingredients and stir.
3. Refrigerate for 4-6 hours, and enjoy!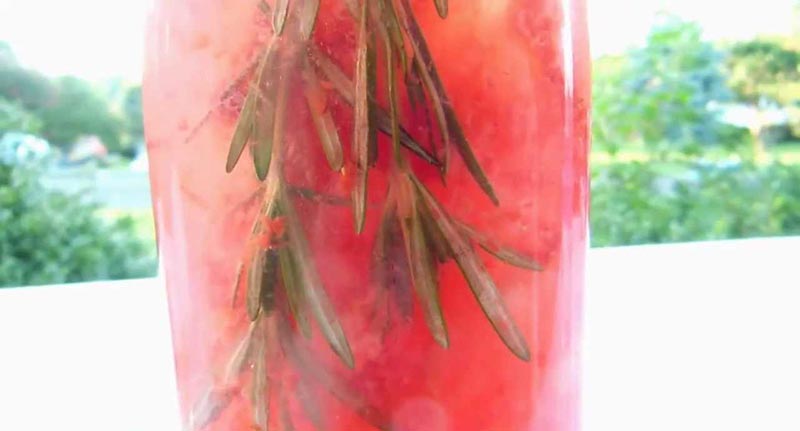 Source dailyperricone.com