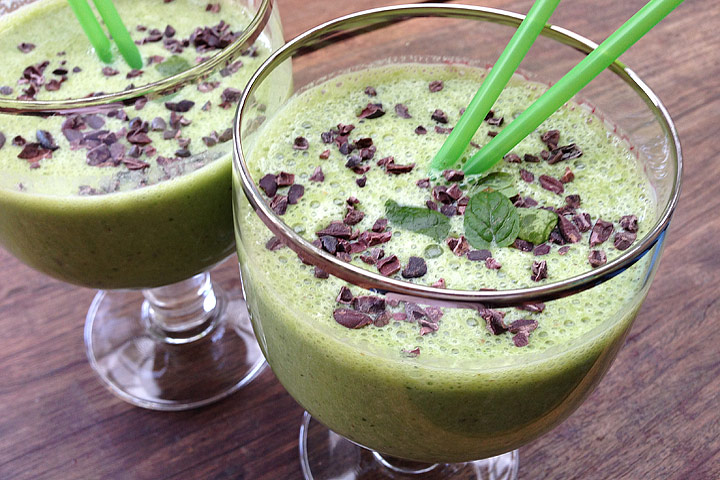 A healthy, plant-based raspberry and mint green smoothie to start the day! The quantity in the recipe here make 2 large glasses.
Raspberry and Mint Green Smoothie Recipe
Ingredients:
1 cup of chopped raw kale leaves (stems of the kale removed, and leaves coarsely chopped)
½ medium ripe banana (I used frozen banana), sliced
½ cup of raspberries (I used frozen ones) + 2 whole raspberries to decorate (optional)
4 fresh mint leaves, roughly chopped + few whole leaves to decorate (optional)
2 teaspoons of chia seeds
½ cup of nut milk (I used homemade coconut milk)
1 cup of filtered water
Ice cubes
Preparation:
Throw the kale, banana, raspberries, mint leaves, chia seeds, coconut milk, water, and some ice cubes in the blender, and mix until smooth. If the consistency is too thick, just add more ice cubes, and blend again.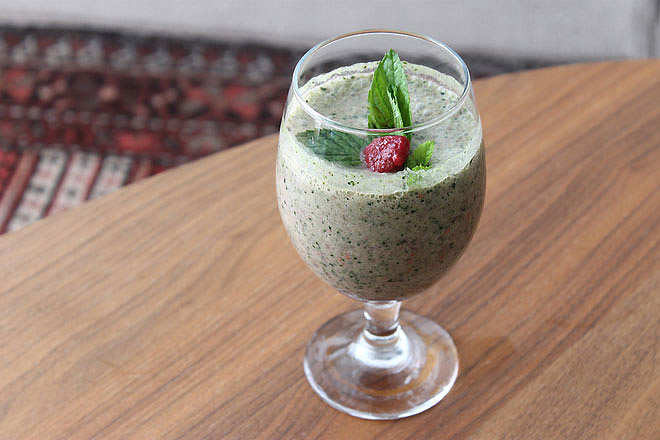 Pour into two large glasses, and decorate (optional) with a few fresh mint leaves and a whole raspberry. Clean the blender straight away. Serve your smoothie and drink!
Related: Healthy Mango Strawberry Smoothie
Source: itrytoeathealthy.com