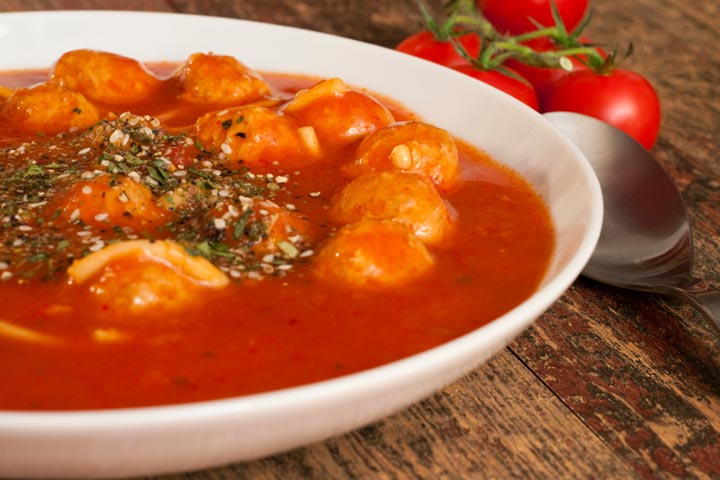 Spaghetti and Meatball Soup Recipe
Spaghetti and Meatball Soup is a quick and easy soup is made in no time flat. Too fun (and delicious!) to resist.
SERVES 6
Ingredients
2 teaspoons extra virgin olive oil
2 large carrots or 10 mini carrots, shredded
1 small zucchini, shredded
1/2 onion, shredded or finely chopped
2 garlic cloves, minced
salt & pepper
42oz low-sodium chicken broth
24oz marinara sauce
1/2 teaspoon Italian seasoning
1/4 teaspoon red chili pepper flakes
1lb mini meatballs
1 cup dry gluten-free or regular cut spaghetti or other small pasta
Directions
Heat oil in a large soup pot, add vegetables, season with salt & pepper, and saute until soft.
Add in chicken broth, marinara sauce, Italian seasoning and red chili pepper flakes and bring to a boil.
When boiling, add in meatballs and spaghetti.
Simmer until pasta is cooked. Ladle into bowls and top with parmesan cheese, if desired.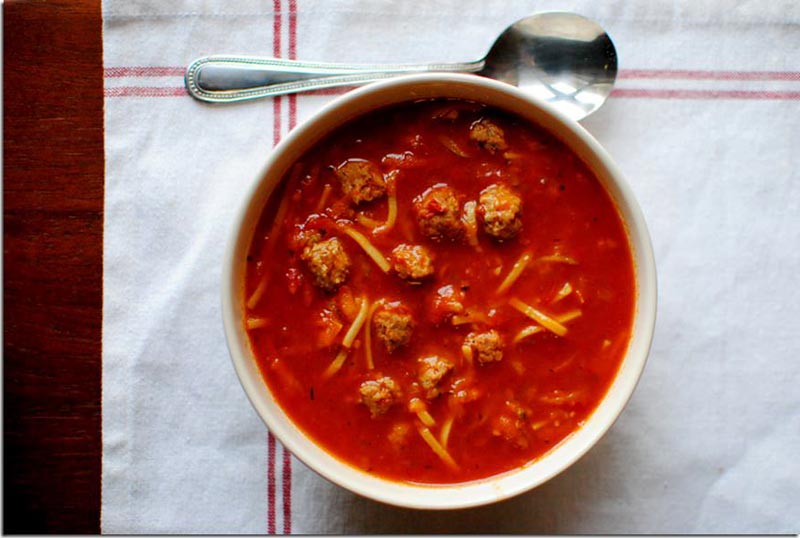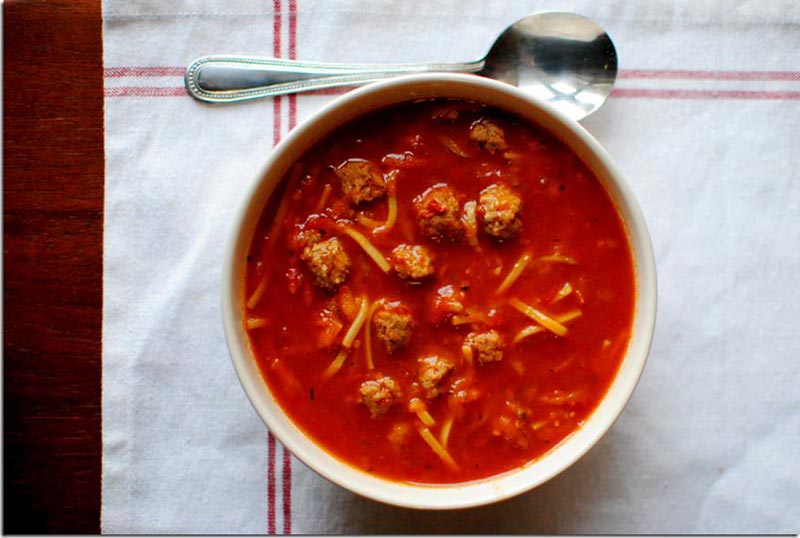 Source iowagirleats.com