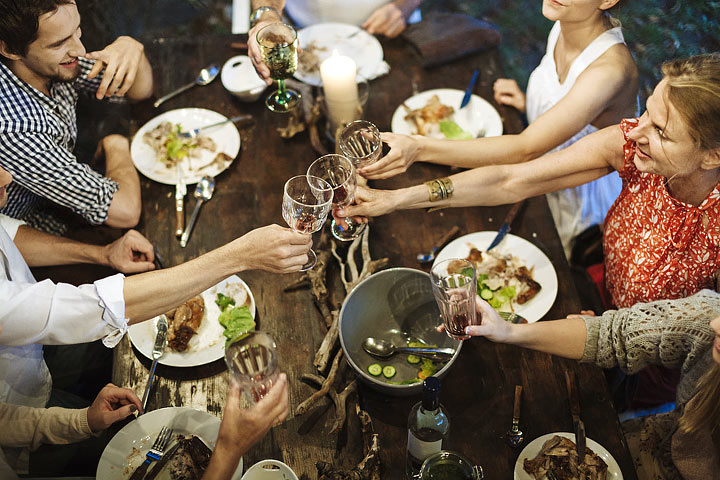 When you kick off the winter boots for your favorite pair of flip flops, it's time for the flavorful foods of summer. The season of farmers markets, summer berries and barbecues offers many delicious options for healthy dinners. Whether you're enjoying a quiet supper at home or hosting the neighborhood pool party, savor the flavors of the season with these warm-weather meals.
Appetizers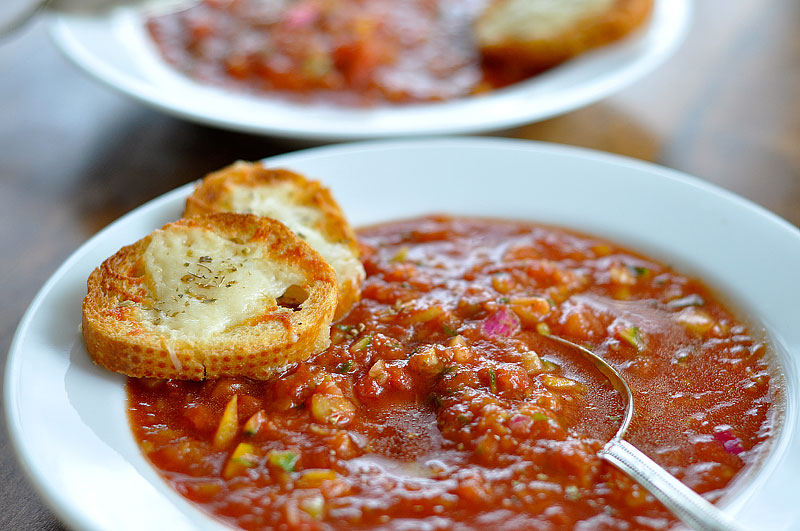 If you're having pals over for a summer dinner, kick off your meal with a few seasonal appetizers. For an easy first course, stuff tomatoes with fresh mozzarella and chopped basil. Serve a watermelon or mango salsa with whole-grain baked pita chips. Work in a serving of vegetables with chilled gazpacho soup, or make a colorful salad with baby spinach, goat cheese, blueberries and a drizzle of raspberry vinaigrette dressing.




Entrees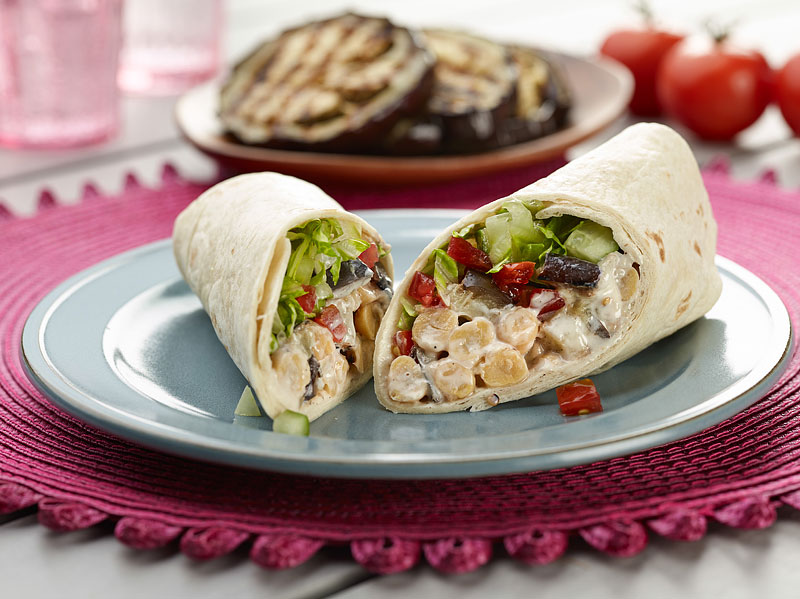 Enjoy the veggies of the season by making a seasonal stuffed pizza. Stir chopped grape tomatoes, zucchini, peppers, garlic and low-fat cheese in a bowl and bake the mixture between two whole-wheat pizza crusts. Make a delicious wrap with chopped eggplant, red pepper, oregano, crushed garlic and a whole-grain tortilla. Summer is the season for fresh herbs, so sprinkle rosemary, oregano and basil on top of chicken, fish or meat entrees. If it's too hot outside to cook, try stuffed avocados. Cut an avocado in half and fill it with shrimp, chicken or tuna salad. Sprinkle paprika on top and refrigerate until mealtime.
Side Dishes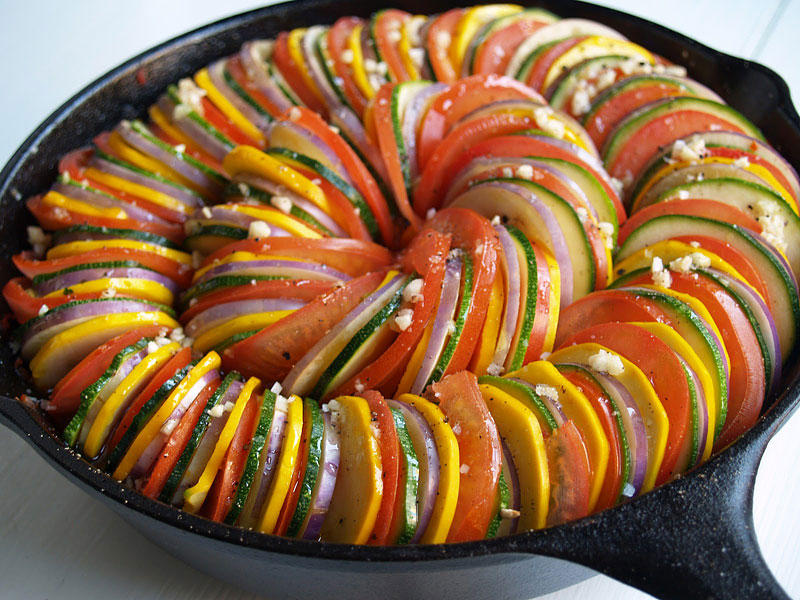 Take advantage of the low prices of seasonal fruits and vegetables. Pair your turkey, salmon or garden burgers with grilled veggie kabobs made from chopped onions and bell peppers. Send your taste buds to the tropics with a mango, pineapple and kiwi fruit salad. Ratatouille is a summer dish made with eggplant, zucchini, summer squash, onions and tomatoes. Use white eggplant for a heartier flavor. Bulgur is a whole grain with a light texture and flavor. Mix it with corn, peas, chopped onions and a little Parmesan cheese for a cold grain salad.




Dessert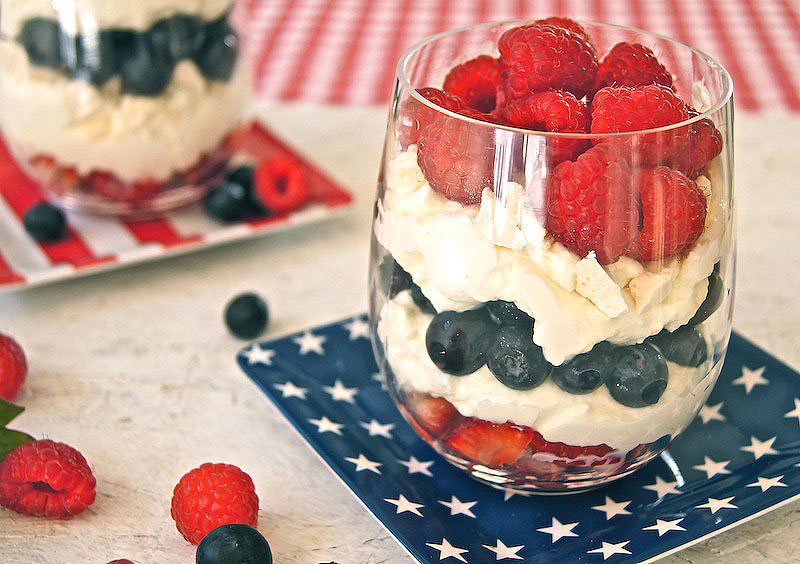 Summer fruits are delicious, low-calorie desserts. Toss watermelon, pineapple, peaches or pears on the grill or top a cooked pizza crust with low-fat cream cheese, honey, cinnamon, blackberries and raspberries. Make a patriotic parfait with layers of strawberries, blueberries and low-fat vanilla yogurt. For a sweet treat that will also keep you cool, freeze a mixture of 100-percent fruit juices and chopped fruit in ice pop trays.
Source: woman.thenest.com