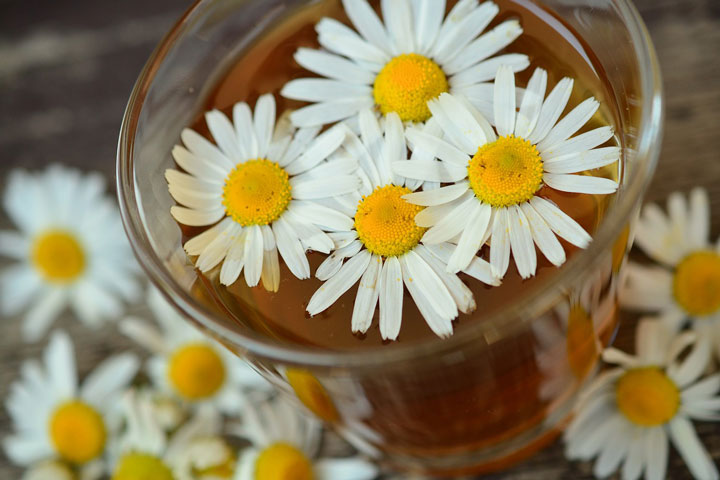 5 Remarkable Skincare Benefits of Chamomile
For centuries, people have been using chamomile as a natural remedy to relieve conditions like upset stomachs, insomnia, cramps, chest cold irritation and all sorts of other common ailments. Because of its powerful therapeutic properties, the daisy-like flower is a popular choice for keeping skin healthy, too.
Here are just a few reasons why you may want to start incorporating chamomile into your own skincare routine if you haven't already.
1. Its anti-inflammatory properties can help with acne, eczema, psoriasis, sunburns, rashes and other skin irritations.
Historically, people have used chamomile to treat a variety of common skin problems, and today, people still use it in creams and ointments to apply topically to the affected area for both healing and relief. Research has shown that the herb has anti-inflammatory, antibacterial and anti-fungal properties, suggesting that the essential oils and flavonoids are powerful enough to reach deeper levels of the skin below the surface.




2. It speeds up the healing process in wounds and abscesses.
According to the same scientific publication mentioned in the previous point, chamomile can be effectively used to dry open wounds and help them heal faster. In a group of people who used chamomile to treat their wounds, a 61 percent reduction in wound area was experienced compared to a 48 percent reduction in people who skipped the chamomile treatment.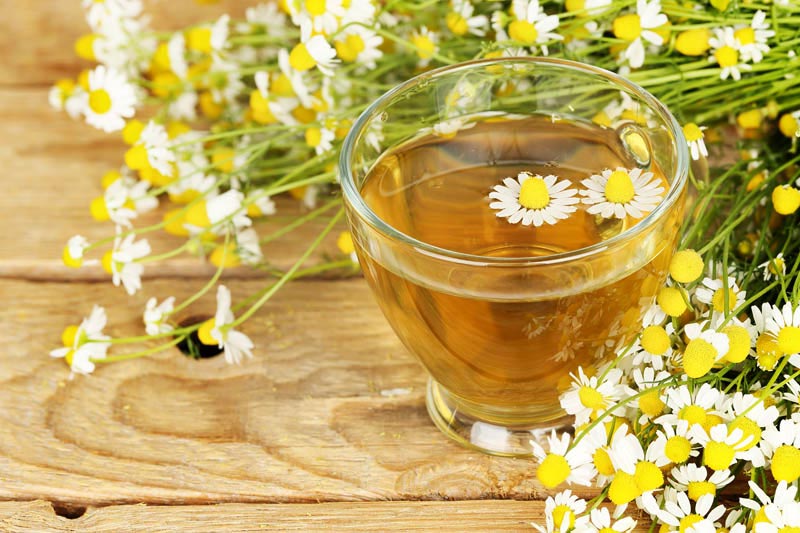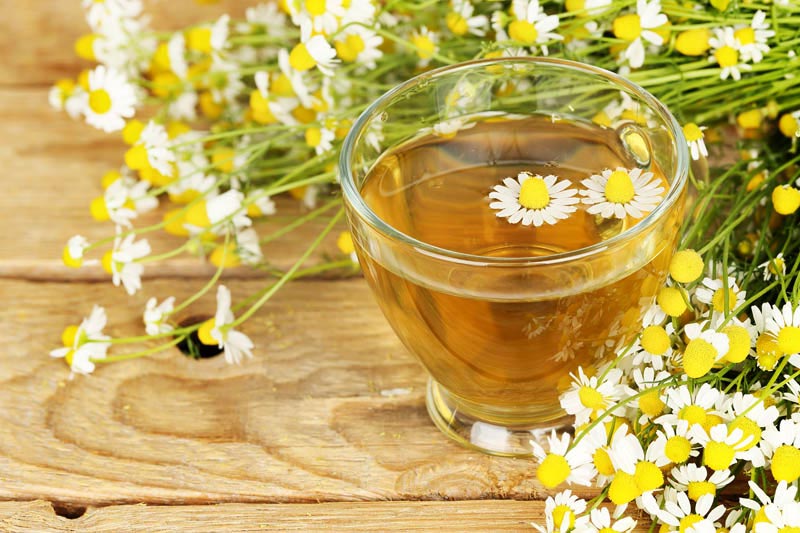 3. It can be used as an effective moisturizer and slow down the aging process of the skin.
Aging skin is something everyone deals with as they get older, but chamomile has been shown to slow down the process in a way that may keep you looking younger for longer. Chamomile contains levomenol, which is an agent that has anti-inflammatory and natural moisturizing properties proven to reduce the effects of photodamage while at the same time soothing itchiness, improving skin texture and prolonging elasticity.
4. It may help get rid of dark under eye circles and puffiness.
A popular beauty trend involves placing cool teabags on the eyes for a few minutes, which may, people claim, help to treat unsightly dark circles and visible tiredness. Since chamomile can be found in teas sold almost anywhere, it's a perfect choice for this simple little home remedy. Some people swear by black tea or green tea for the caffeine in it, but the powerful anti-inflammatory properties found in chamomile tea may provide an additional special benefit.
5. It may lighten your complexion for a healthy glow.
Although there isn't any scientific proof of it, lots of people claim that chamomile acts as a natural skin bleacher. Given its cleansing and moisturizing properties along with the powerful antioxidants and anti-aging effects it has to offer, perhaps there may be some merit to this claim. You'd have to try it to see for yourself!




You can get chamomile in dried herb form, as an herbal tea, in creams and ointments or as an essential oil. Use caution if you plan on consuming chamomile or applying it topically to your skin since some people experience allergic reactions when they use herbs or oils.
Try just a small test amount on your skin first, and of course, talk to your doctor if you're just not sure!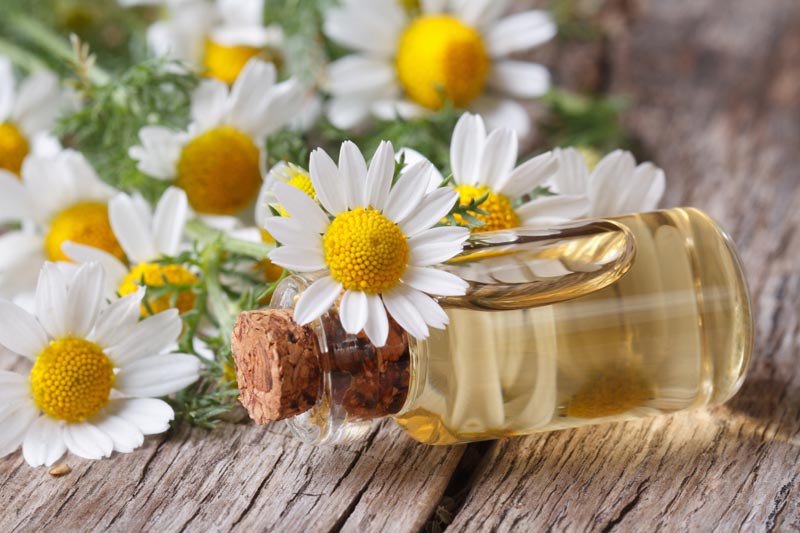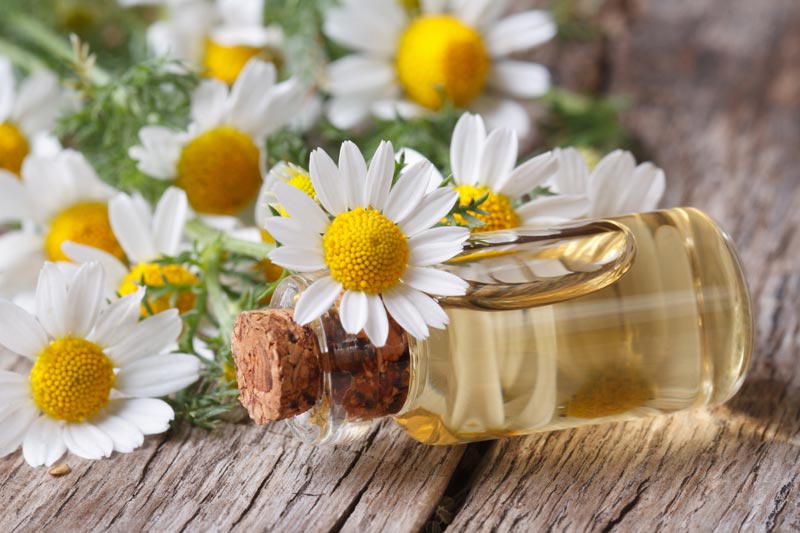 Source care2.com