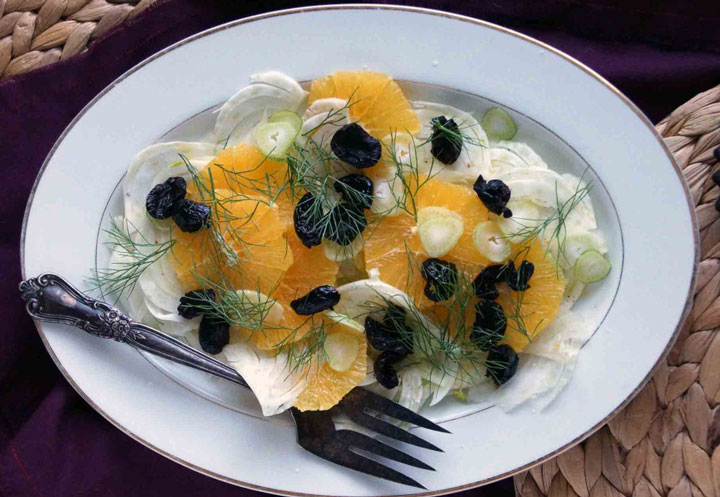 Recipe: Orange, Olive, and Fennel Salad
This is probably our favorite salad – we really can't eat enough of fennel and orange. But the olives added a salty, savory kick. olives are considerably cheaper and have a charm all their own!
Serves 4
Ingredients:
1 clove garlic, halved
1/3 cup extra-virgin olive oil
1/3 cup fresh orange juice
Salt and freshly ground black pepper to taste
Leaves from 2 bunches arugula
4 navel oranges, peel and pith removed, sliced crosswise
1 large bulb fennel, halved and thinly sliced
½ cup pitted oil-curred black olives
Rub a large salad bowl several times with the cut surface of the garlic clove; discard garlic. In a bowl, whisk the oil, orange juice, and salt and pepper.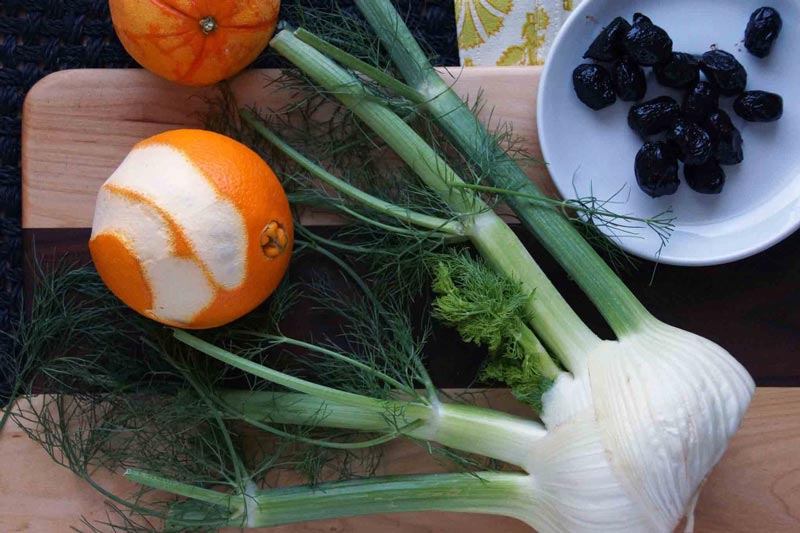 Add the argula to the bowl and toss with the dressing; transfer the arugula to chilled serving dishes. Add the oranges, fennel, and olives to the bowl with the dressing; gently toss them to coat lightly with dressing and arrange over the arugula on the plates. Sprinkle with additional salt and pepper and serve immediately.
Source ww.thekitchn.com