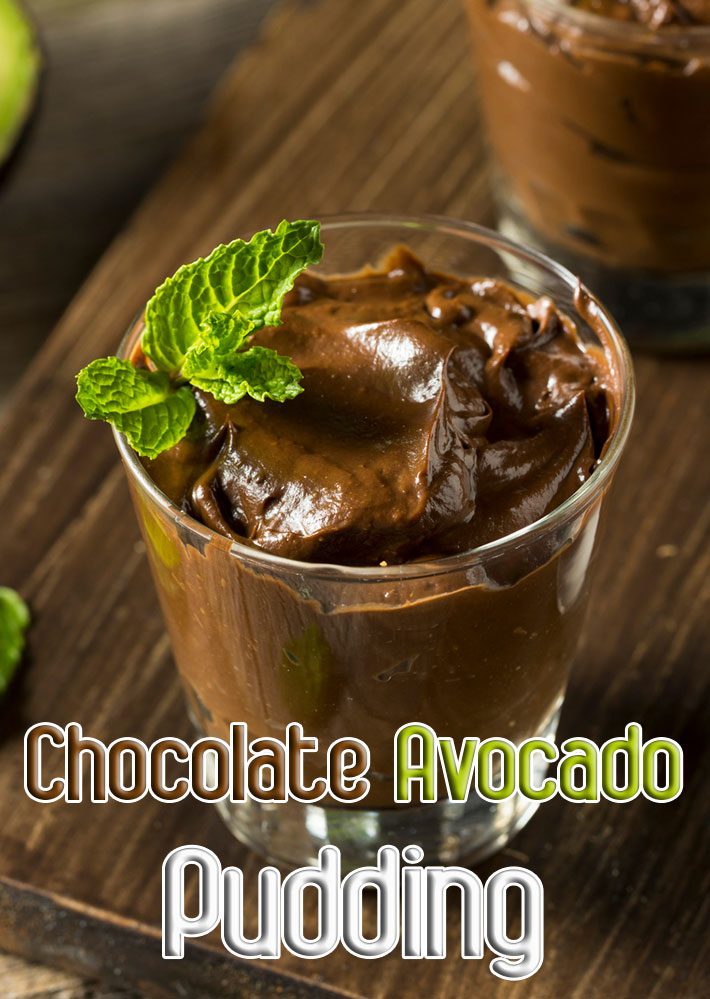 This chocolate avocado pudding is as chocolatey and luscious as any other pudding, and it's even richer-tasting, more unctuous, and even more chocolatey. Best of all it's vegan and gluten-free. Unlike the other versions, which can taste milky or ultra-sweet, this chocolate avocado pudding is all about the chocolate.
Superfood Chocolate Avocado Pudding recipe
Yield: 4 servings
Ingredients:
2 ripe avocados
1½ ounces dark chocolate, melted
2 tablespoons unsweetened dark cocoa powder
½ cup unsweetened coconut or almond milk
1 teaspoon pure vanilla extract
2½ tablespoons raw honey or maple syrup
1 tablespoon plus 1 teaspoon chia seeds (optional)
Pinch of sea salt
Suggested Toppings:
Chopped nuts
Granola
Dark chocolate shavings
Toasted coconut
Fresh berries
Pomegranate arils
Instructions
Slice the avocados in half, remove the pits, and scoop the flesh from the skins into the bowl of a food processor (or high powered blender). Blend on high until perfectly smooth and creamy, scraping down the sides of the bowl if necessary. This may take a couple minutes.
Add the remaining ingredients to the food processor and puree until smooth and well combined. Again, make sure you scrape down the sides of the bowl if you need to. Taste and add additional honey/maple syrup if it's not quite sweet enough. You can also add a little more coconut/almond milk if the pudding is too thick. (It all depends on the size/ripeness of your avocados.)
Transfer pudding to small bowls or ramekins and serve with fancy toppings of your choice.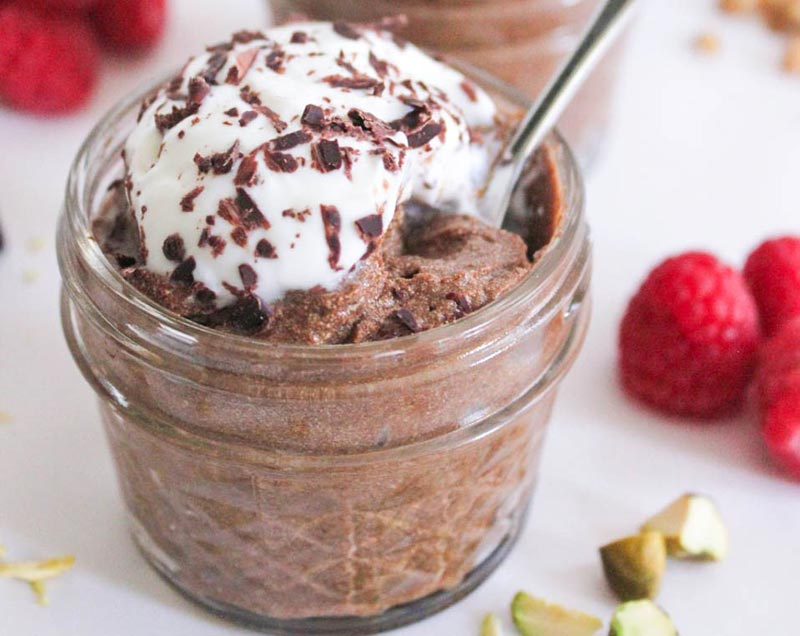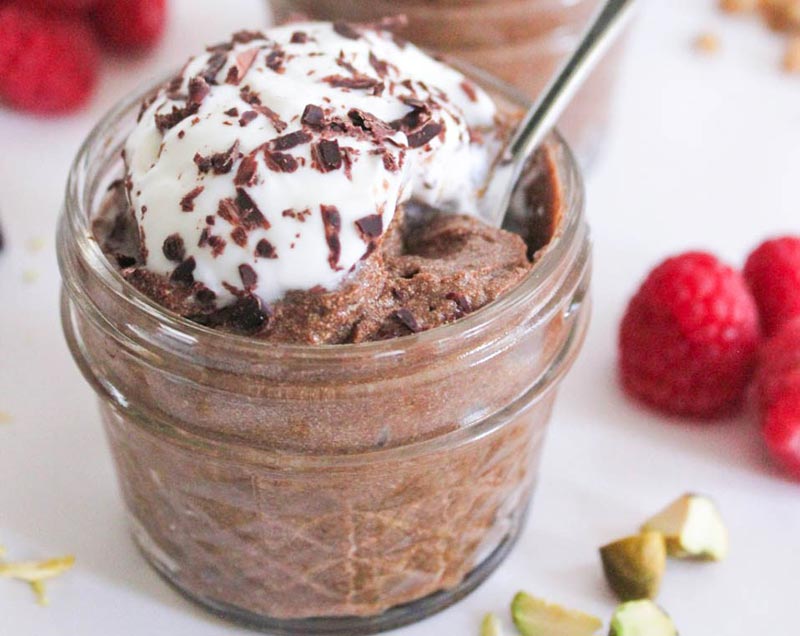 Source domesticate-me.com