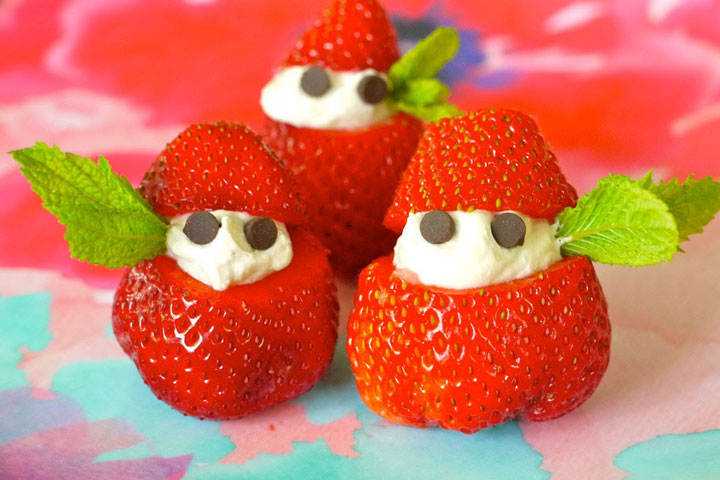 Strawberries and Cream Elves Recipe  (Serves 4)
Have we mentioned how much we love strawberry season? Those juicy red gems are healthy, versatile and most importantly, delicious.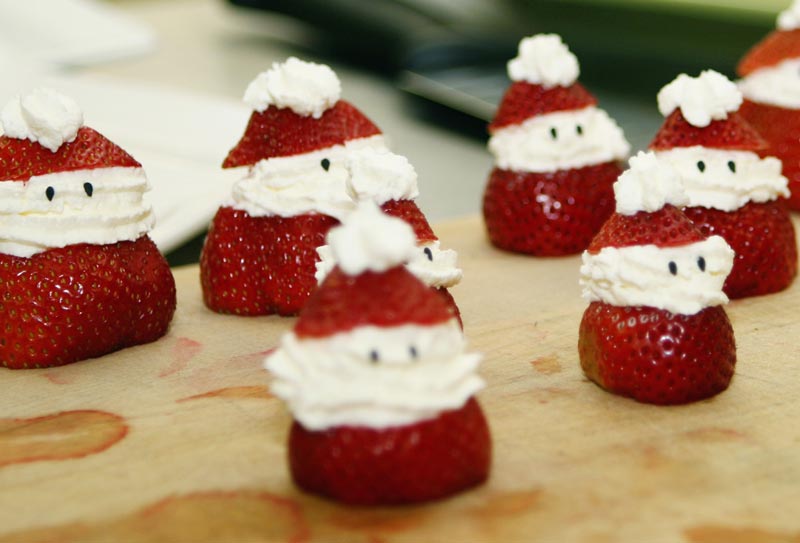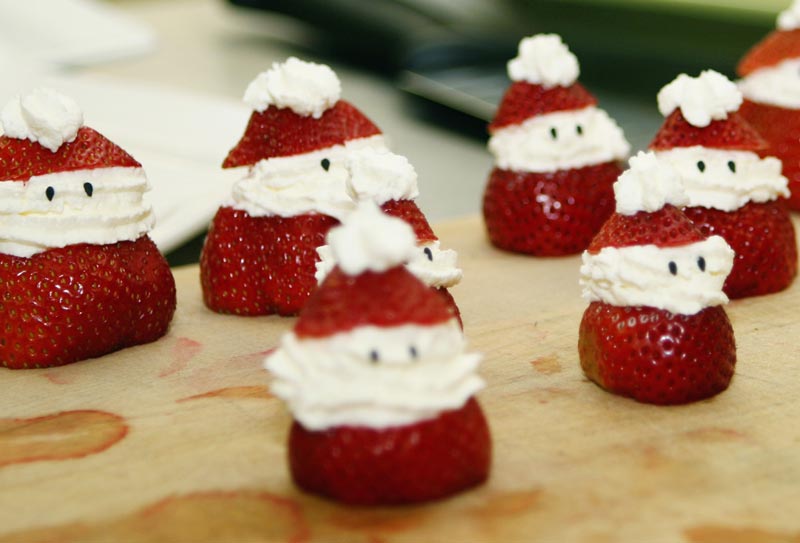 Ingredients:
1/4 cup whipped cream cheese
1 tablespoon strawberry preserves
1 pint strawberries, rinsed & stems removed
chocolate chips, optional
Preparation:
In a small bowl, whisk the cream cheese and preserves until combined.
Place cream cheese mixture in a small Ziploc bag, snip off one corner to create a piping bag.
Slice 1/2 inch off of the top of the strawberry, fill with cream cheese mixture and place the "hat" back on top.
Place 2 chocolate chips in the cream cheese mixture for the eyes.
Repeat with the remaining strawberries.
Serve.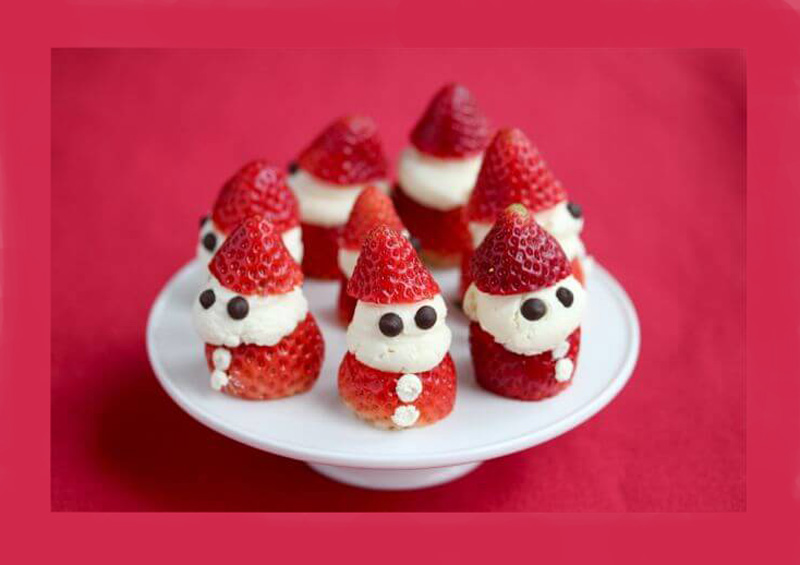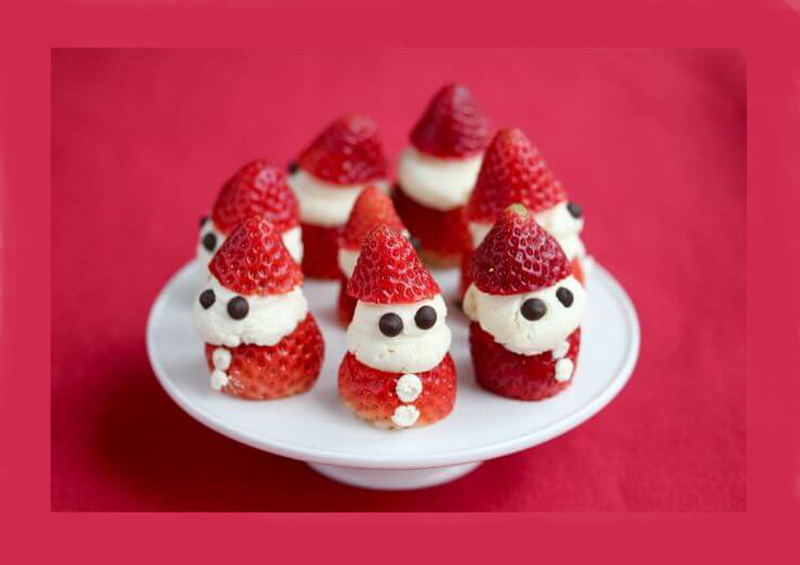 Source weelicious.com