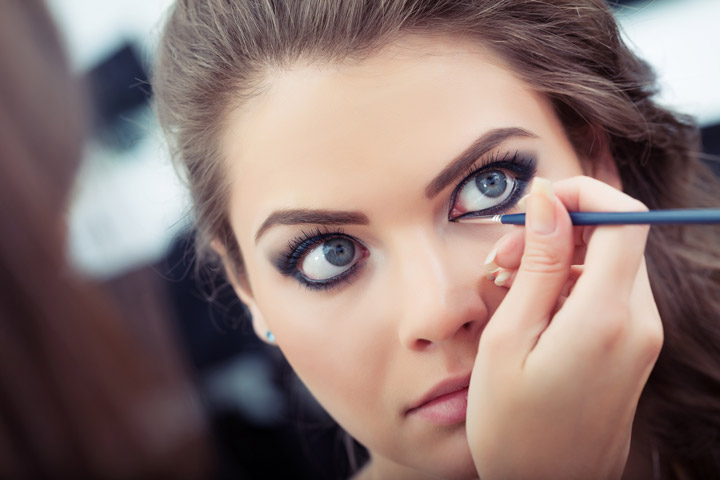 Simple Tricks For Makeup Perfection
I am in love with the different beauty tricks which save you time and money and at the same time I look amazingly well. I want to share with you the best makeup tricks that I like, check them out:
When you shape and fill in your brows you make them look more natural by using two different shades of the natural color of the brows. For instance, if your hair is brown you can use the basic brown color and another color that is one shade lighter – dark gold or bronze. Fill in the empty spaces with the brown color and brush randomly at some other spaces the golden color.
When you apply your foundation with a brush, hold the brush at the end of the handle. That's how you will lose the control of the brush and your motions will be more careful and gentle, which will prevent over-applying of the foundation.
Analyze the type and the size of your eyes and make a collection with pictures of the appropriate makeup designs for your type of eyes. For instance, you can choose a YouTube makeup artist who has the similar facial features like yours and copycat the makeup designs that she is making and the ones you like. You subscribe to that makeup artist and use her work as an inspiration for your personal makeup application.
Always think about alternative ways to create your favorite makeup designs. For instance, if you want to create the smoky effect, but you don't have the needed shadows and brushes, you can achieve the look only with your black pencil. Just draw some V-shaped crossed lines at the outer corner of the eye and smudge with your finger. Voila! Your Smoky lids are ready to rock the club. Have fun!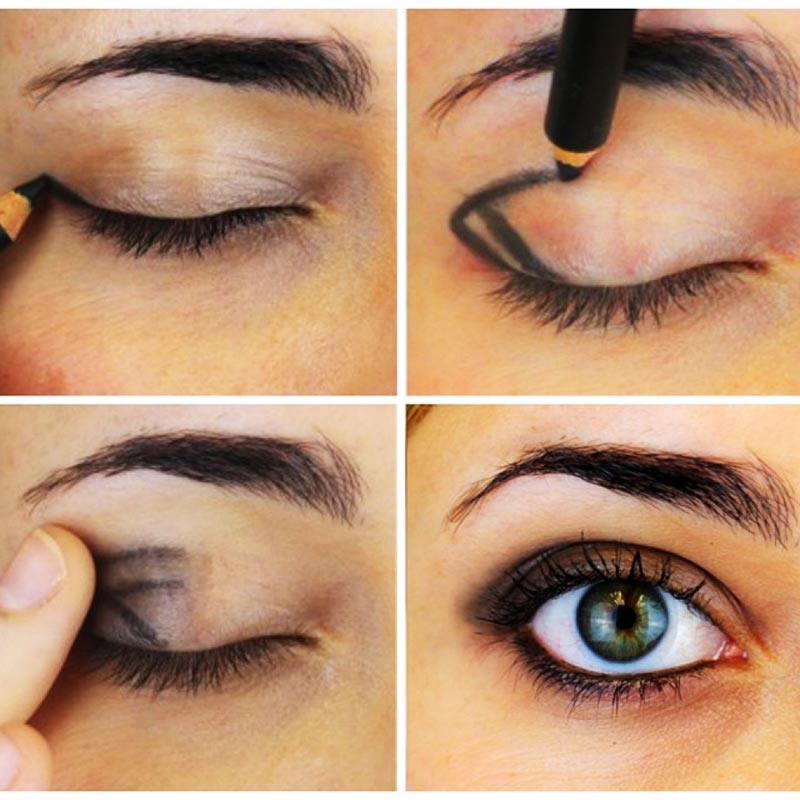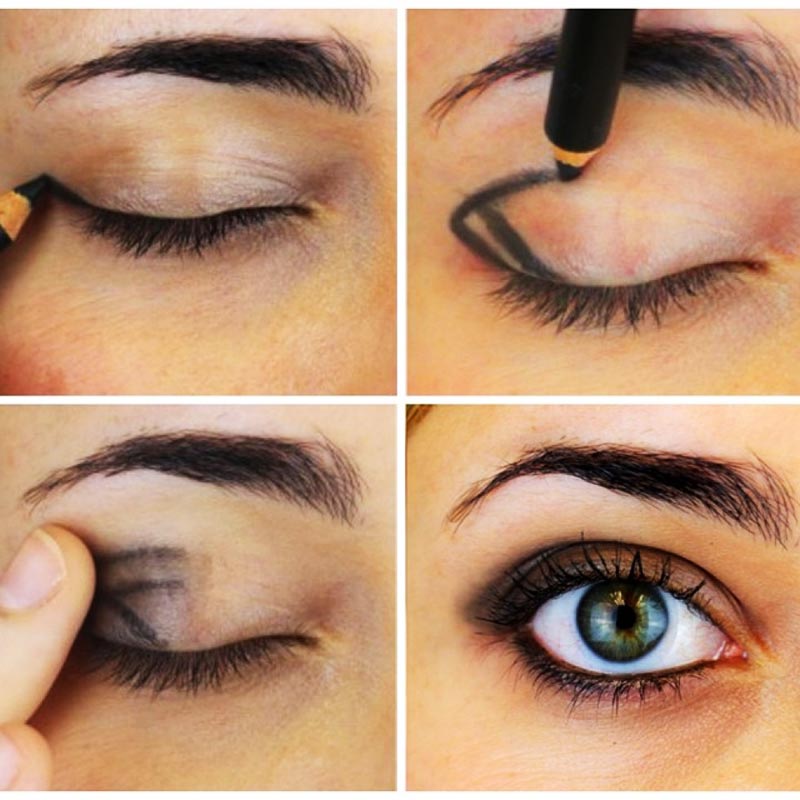 Source m.makeup-mania.net