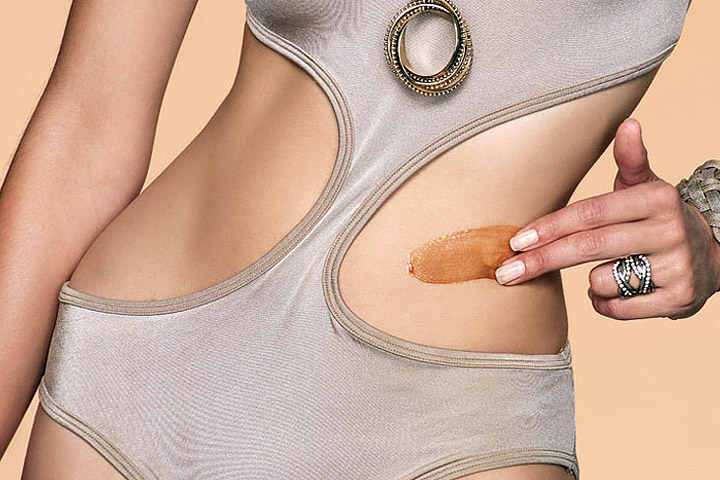 No shrieking necessary, we did not forget the warning we recently told you about. Spray tanners are still under inspection, but as long as you don't inhale or ingest the DHA chemical in them you are fine. You know, until they tell us otherwise.
But applying self tanning lotions can be tricky. If you don't do it just right you're risking carrot-top jokes for at least a week. If you pay attention to what our experts have to say though, you'll be able to fool everyone and say you just came from St Tropez.
"First, prep your skin. Start by thoroughly exfoliating with your favorite body scrub, focusing extra attention on rougher skin on elbows, knees and heels," says Elise Hamamoto, model and beauty industry publicist. "After rinsing and patting skin dry, protect your hands with plastic gloves and apply your favorite sunless tanner."
Celebrity makeup artist Elle Leary's two cents? "Mix a little bit of body moisturizer with your tanner, this will make the distribution of the product more even and hydrate your skin."




While applying the tanner to your entire body, pay extra attention to your extremities: feet and face. "Use as little tanner as possible on your feet," advises makeup pro Nicole Lundy. "Don't apply any to your toes, heels or the sides of your feet. Apply the tanner sparingly on your face and neck because that skin will darken easily, and don't forget behind your ears and the back of your neck, especially if you have short hair."
"While most people don't have tanned underarms," adds Lundy, "avoiding that area can be difficult, so it's better to apply self tanner there and lightly wipe with a damp washcloth about five minutes later."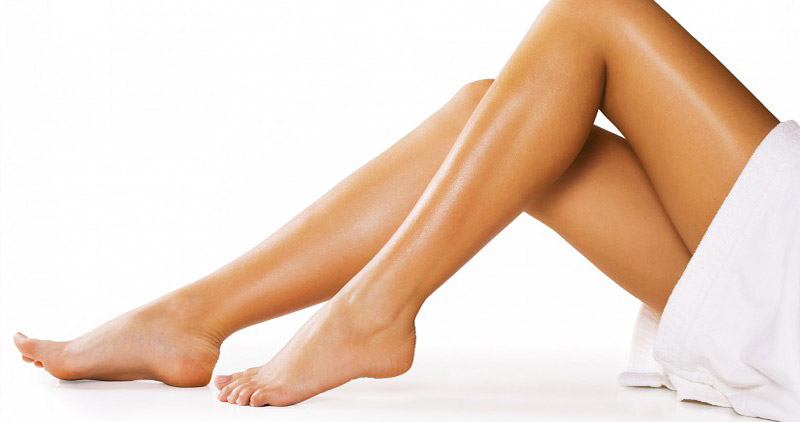 Feel like you've covered every part? "Give your product of choice five minutes to dry before putting on loose-fitting, dark clothing," says Hamamoto. "Do not shower, swim, or do activities that will cause you to sweat for five hours to allow your tan to set."
"To develop an even deeper bronze glow, sleep with the sunless tanner on and wait to shower until the next morning. After rinsing off the sunless tanner, pat skin dry and apply a rich moisturizing cream. Keeping faux tanned skin well moisturized is key to maintaining your glow," sums Hamamoto.