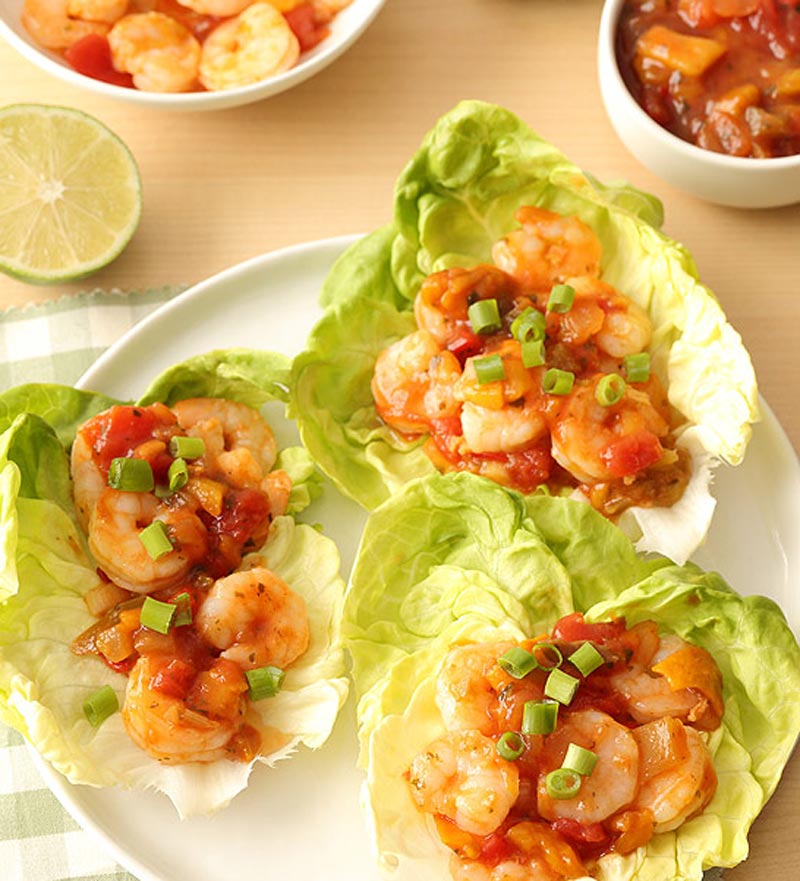 Looking for a healthy dinner that is ready in 15 minutes?
These Salsa Shrimp Lettuce Wraps can be made so easily and quickly that you won't have to wonder what's for dinner. In under 15 minutes, you can easily have dinner ready without worrying about being too hot in the kitchen.
Salsa Shrimp Lettuce Wraps Recipe
Ingredients:
1 tablespoon olive oil
1 clove garlic, minced
12 ounces raw medium shrimp, peeled, deveined, and patted dry
3/4 cup Sabra mango peach salsa
2 teaspoons lime juice
1/4 teaspoon salt
1 head Boston lettuce
1 green onion, chopped
Instructions:
In a large skillet over medium heat, heat the oil. Once hot, add the garlic and shrimp. Cook 3-5 minutes or until the shrimp is pink and no longer transparent, flipping once during cooking.
Remove from the heat and stir in the salsa, lime juice, and salt.
Separate the lettuce leaves and fill with some of the shrimp. Top with green onion.
Source yummly.com