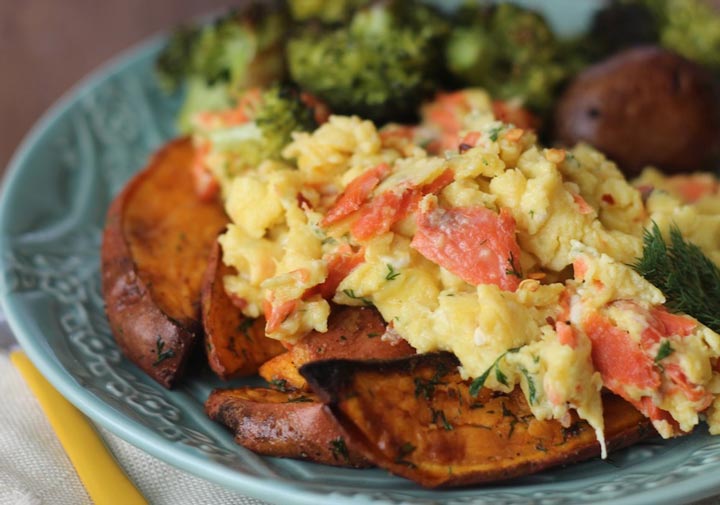 Dill Smoked Salmon and Red Pepper Scramble recipe
Prep time:  10 mins    Cook time:   10 mins    Total time:  20 mins     Serves:  1
Ingredients:
2 whole eggs + 1 egg yolk, whisked
2 pieces of smoked salmon, torn apart
1 tablespoon fresh dill, finely chopped
⅛ teaspoon garlic powder
⅛ teaspoon red pepper flakes
salt and pepper, to taste
1-2 tablespoons of fat (coconut oil, olive oil, bacon fat, etc.)
Instructions:
Whisk eggs in a bowl. Add salmon, dill, garlic, red pepper flakes, and salt and pepper and mix together.
Heat a small saucepan over low heat and add fat to grease the pan.
Once pan is warm, add egg mixture. Use a wooden spoon to continuously whisk the mixture around until eggs completely cook through.
I topped my eggs on top of dill sweet potato wedges and some roasted veggies.
Source paleomg.com