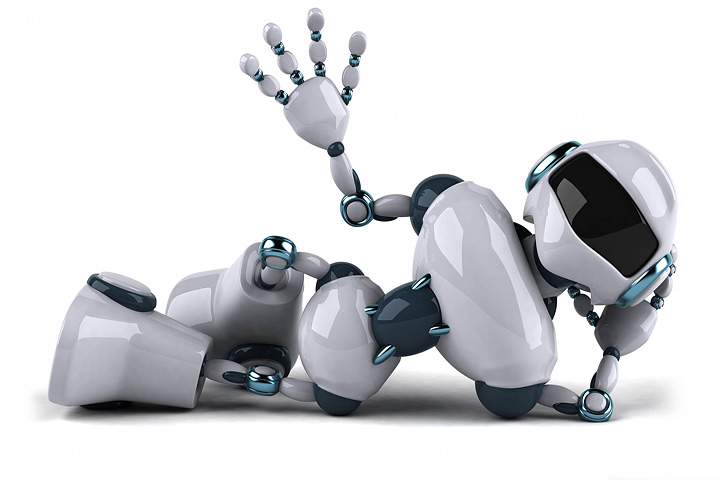 Stay calm everyone, but robots might soon be able to see. Scientists have cracked the brain's 'Enigma code', which means robots could soon be built with human eyesight.
So the friendly robot butler you were hoping to have one day might actually be able to stare at you as you go about your daily life.
Until now, experts have been unable to decipher what two regions of the brain say to each other while processing visual images.
But scientists have now cracked the code, which they have compared to that used by Nazi Enigma encryption machines in World War II. Philippe Schyns, professor of psychology at Glasgow University's Centre for Cognitive Neuroimaging, said: 'With Enigma, we knew the Germans were communicating, but we didn't know what they were saying.
'Just like if you're walking down the street and you see two people talking in the distance: you know they are communicating with each other, but you don't know what they are saying.
'Communication between brain regions has so far been like these examples: we know it's happening, but we don't know what it's about.
'Through our research, we have been able to 'break the code', so to speak, and therefore glean what two parts of the brain are saying to each other. 'Through these discoveries, by knowing how to code and integrate these messages between different parts of the brain, we could one day give robots the same visual capabilities as people.'
Pretty impressive – if terrifying – stuff.
Source: metro.co.uk