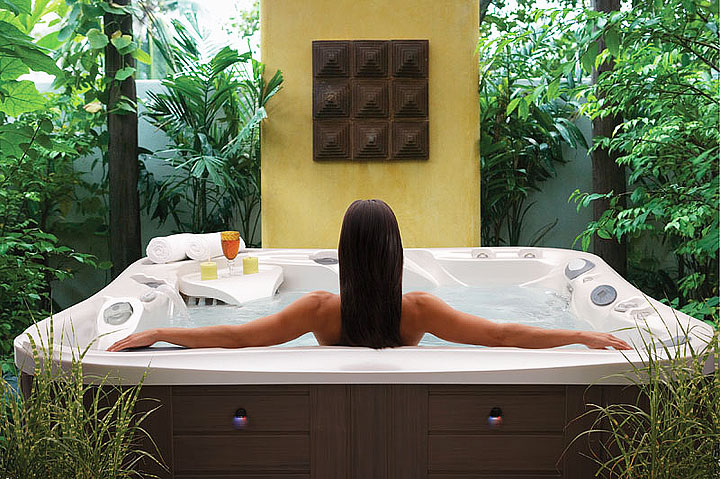 A portable hot tub is a great way to relax with family. They are cost effective and come in very many different shapes. Homeowners are usually spoilt for choice when choosing one. It is important to remember that these units may consume a lot of power. As a result, it is a good idea to choose the most energy efficient one. Although it may cost more upfront, it is cheaper in the end. However, he other issue homeowners have to contend with is what an eye sore the entire hot tub can be. A few creative ideas can help obscure this large object from sight and you can visit the Inflatable Hot Tub Report for some more insight on portable hot tubs.
Use artificial Boulders
Artificial boulders are made to look and feel like the real rocks. All one has to do is purchase a few of this and design them around the hot tub. In this way, one obscures the hot tub itself and it appears as though the people are dipping into a natural pool. These boulders come in all different shapes and sizes; one may decide to purchase gigantic artificial boulders or just short one to place around the artificial hot tub.
Flowers
One can never get it wrong with flowers. There is the option to either use plastic flowers or the real ones. Plastic flowers are great for use during the winter months when it is too cold for the flowers to survive. Real flowers work well during summer when the temperatures are not too cold. It is essential to mix in as many floral designs as possible to pull the eyes away from the hot tub. The flowers should be regularly maintained by watering and regular trimming. It is also essential to consult the florist for flowers that do well in the area. Failure to do so could see one having to plant new flowers every week.
Using Screens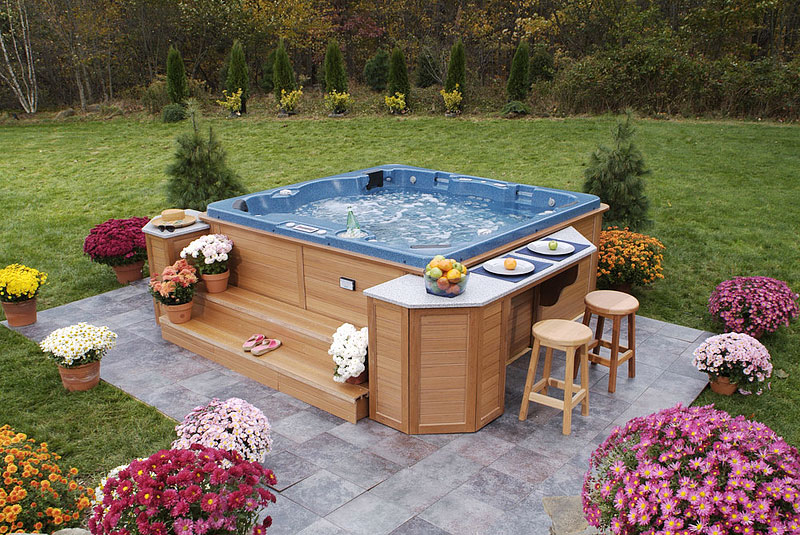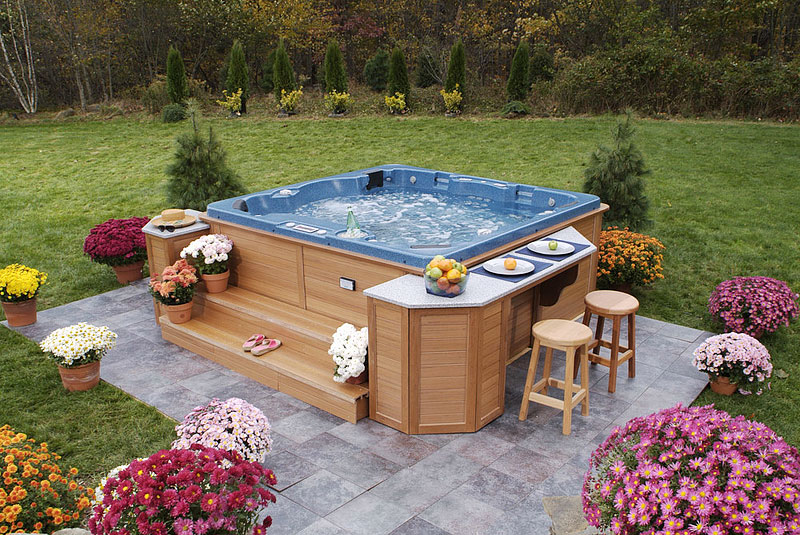 A screen will usually involve planting a low bush next to the hot tub. The bush will typically be planted on the side where the hot tub can easily be viewed. It should also be maintained and not allowed to grow haphazardly. The screen should also not be very tall. IF possible, it should just be above the portable hot tub level. In this way, if one is having a party, it does not feel like they are left out if they get into the hot tub.
A Dry Wall
The other option would be to erect a drywall complete with brick and mortar. However, this is one of the extreme solutions. The wall should then be covered with vines to give it a natural look. This solution could take a few weeks to actualize and as such needs a few week of planning. The vines need to be able to survive in the area for long periods. For people who live in an area that experiences extremes of summer and winter. The most resilient plants should be used to cover up the wall.
Planting a Bush Next to the Hot Tub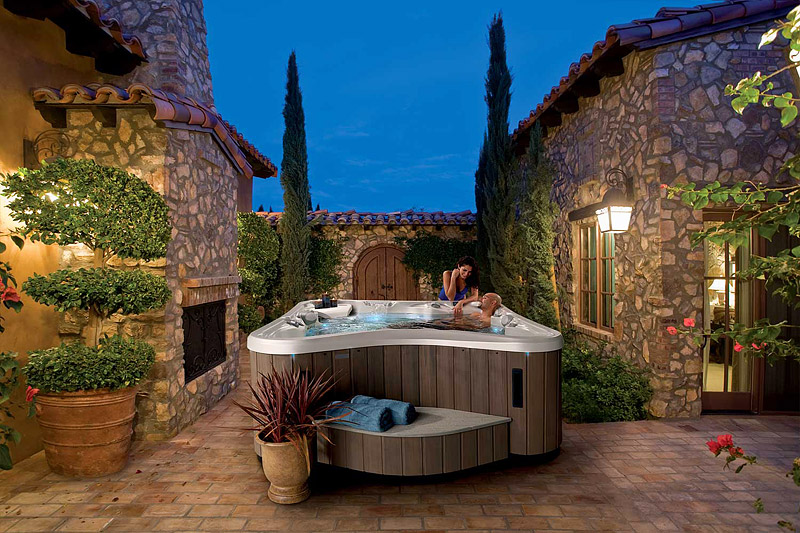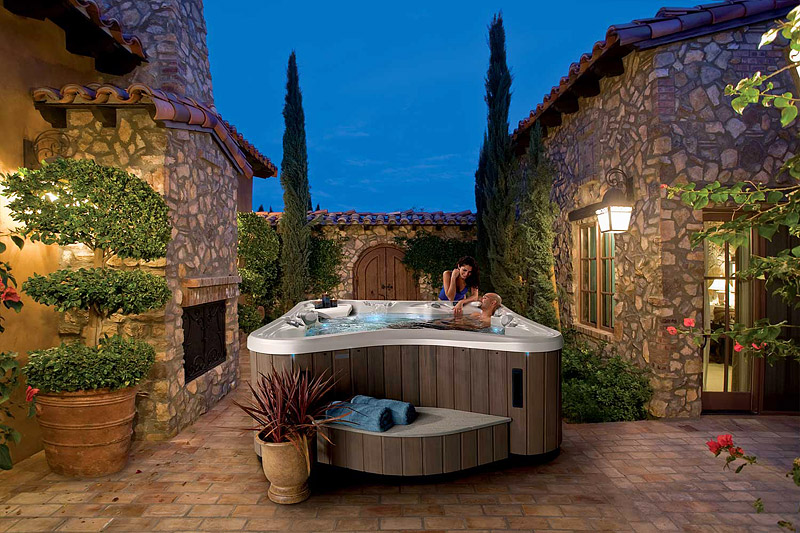 This is one of the best solutions for covering up a portable hot tub. It will typically involve planting a flowering bush such as a rose bush next to the portable hot tub. The bush should be a bit taller than the hot tub. In addition, it needs to be well maintained with regular trimming. In this way, it diverts the eyes away from the hot tub.
Cover it in Fake Foliage
The other option that would work well with as portable hot tub is to cover it in fake foliage. The foliage needs to be made of some type of synthetic plastic. It should also be tiny enough to cover the hot tub but not too large that it causes discomfort. There are many designs that look quite similar to the real thing in many stores all across the country.
Conclusion
When trying to obscure the portable hot tub, one to keep something in mind. For one visitors may not be noticing it as much as the owner thinks. Thus, one should avoid trying to overdo the entire disguising thing. Instead, one should try to focus on the positives about their home. For instance, a nice tree should be planted, if there is space.
Source: fabricsforfreedom.com