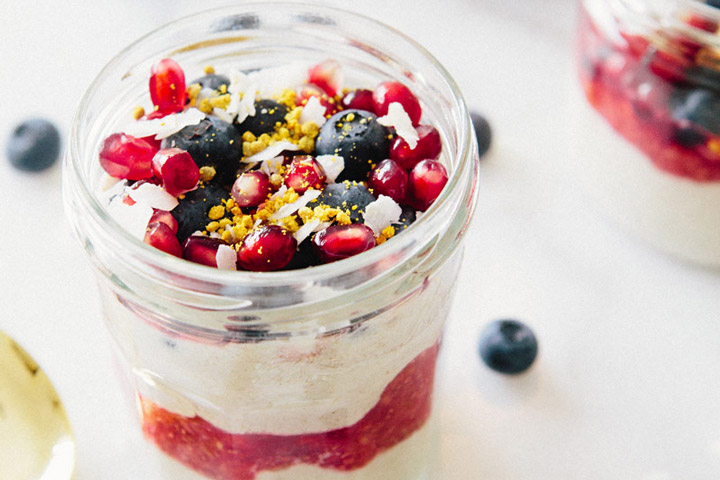 Overnight Buckwheat Cashew Parfait gluten free & vegan recipe
Yield: 4 small jars
Ingredients:
1 cup buckwheat groats (soaked overnight)
1/2 cup raw cashews (soaked overnight)
1/2 teaspoon vanilla extrat
1/2 overripe banana
1/2 cup almond milk
1/4 teaspoon sea salt
1 pint raspberries
1 medium pear, diced
1 tablespoon chia seeds
fresh fruit, dried fruit, nuts, seeds, bee pollen, etc to mix it up
Instructions:
Drain and thoroughly rinse buckwheat and cashews.
Combine in a medium mixing bowl with vanilla extract, almond milk, banana and sea salt.
Use an immersion blender (one of my MUST HAVE kitchen tools) to blend until creamy. If you don't have an immersion blender, place all ingredients in a blender and combine that way!
In a small saucepan combine raspberries and pear. Cook over low heat, smashing raspberries, until they have completely softened and pear has been broken down (around 5-10 minutes). Add chia seeds and stir. Set aside to set for 15 minutes.
Spoon buckwheat cashew mixture into glass jars (I used 4 jars, all roughly the size of jelly jars). Layer with raspberry pear compote and add fruits, nuts, dried coconut, bee pollen or whatever else sounds good to you!
Enjoy!
Notes:
Store these in the fridge for up to 3-4 days, they're great for breakfast on the go!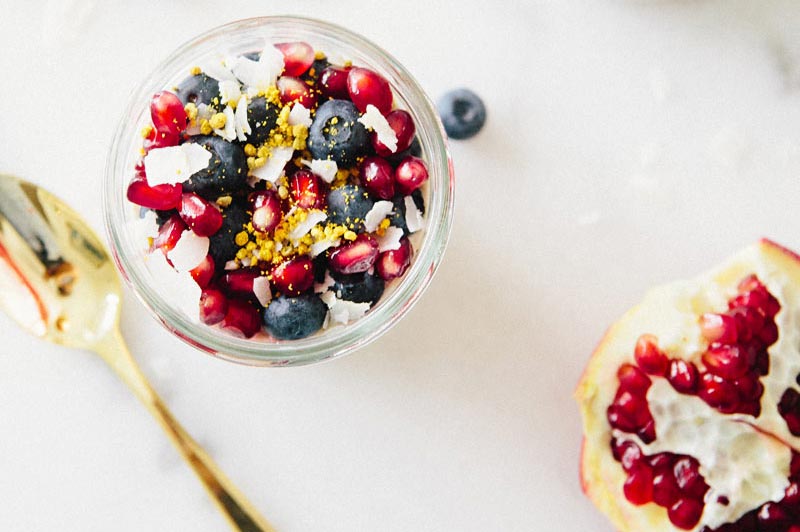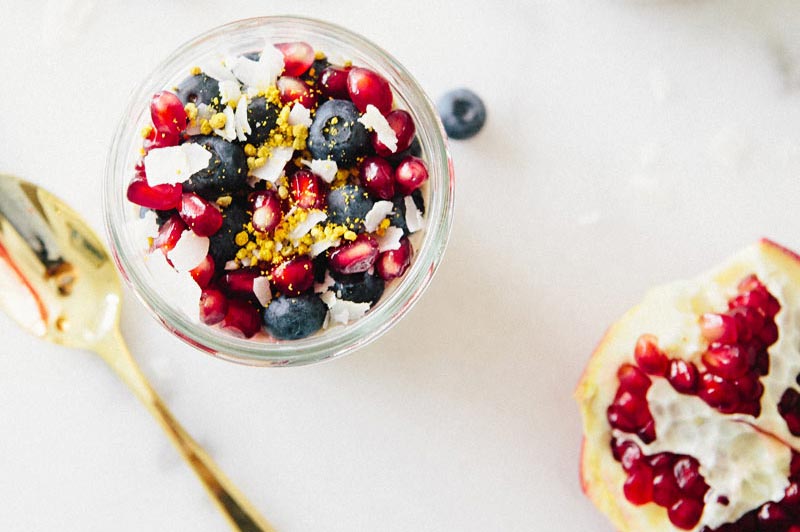 Source ahouseinthehills.com