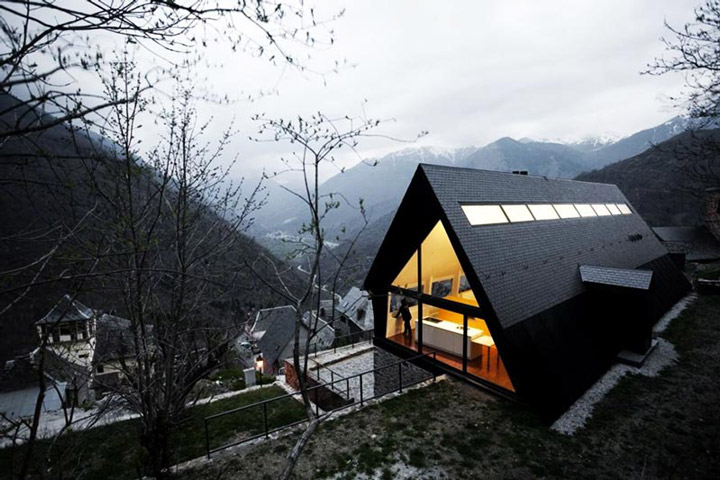 Mountain Home Guinovart Florensa Residence
The story of this unusual residence started a while back but the most interesting part took place in 2010. That's when the architects of Cadaval & Sola-Morales started working on a renovation project that involved the existing vernacular structure. This was a project that had to revive an existing house made of dry stone, a traditional technique in the area that didn't really do much good when it came to capturing the views or enjoying the location.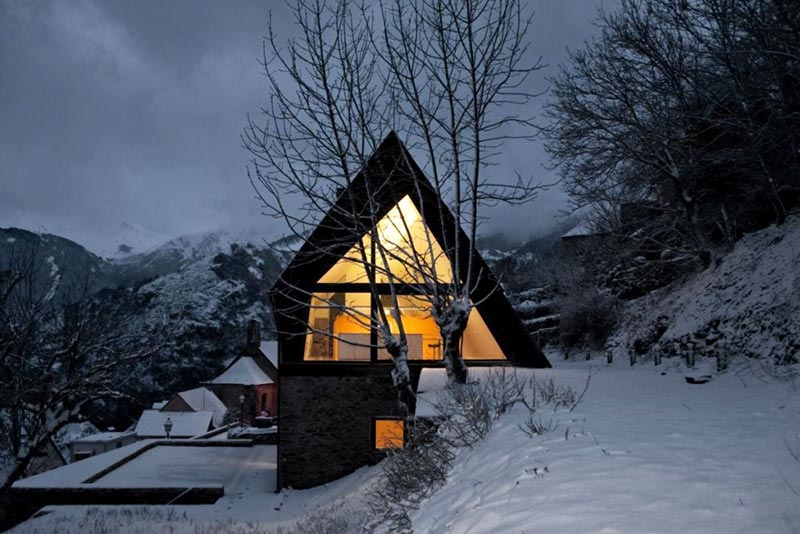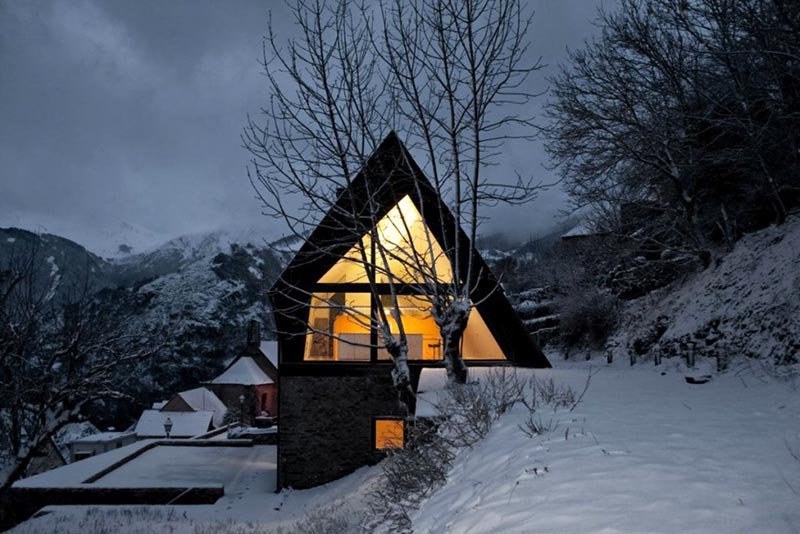 The house we're talking about is perched on top of a mountain and has views of two valleys. During this project, the team had to preserve the original structure and to generate a new and contemporary living space while respecting the historic context.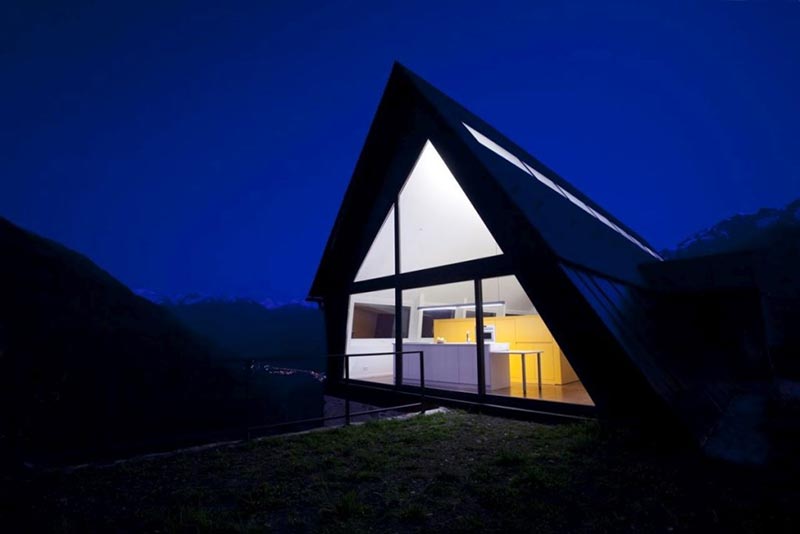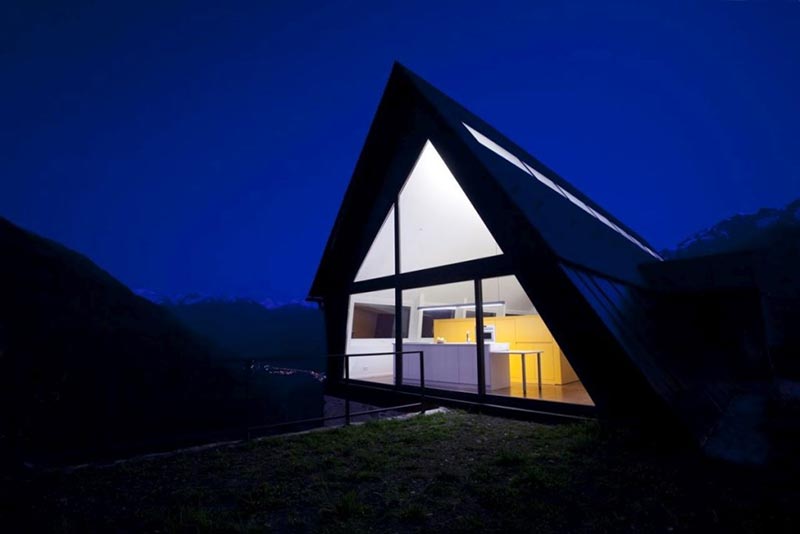 The project is unusual as well as sustainable, combining new technologies with old knowledge to create a design suitable for the extreme climate.
A series of interior horizontal partitions offer structural support and serve as dividers, resulting ultimately in the separation of the building into two independent homes.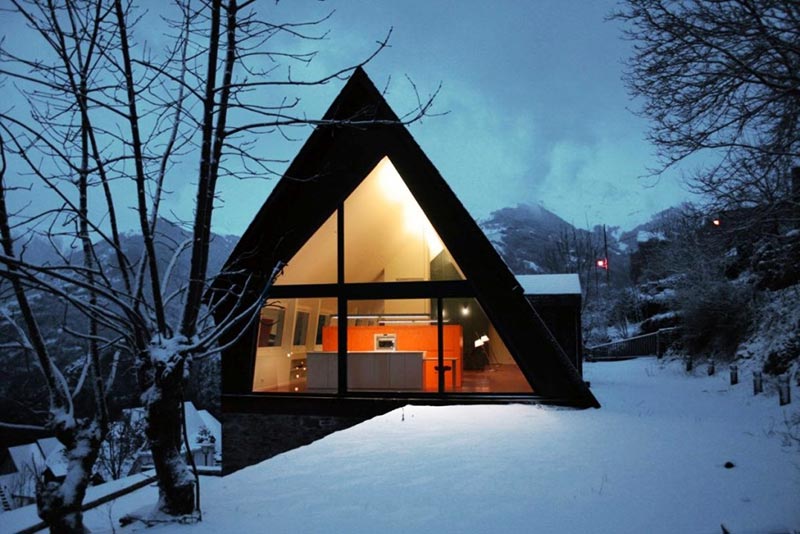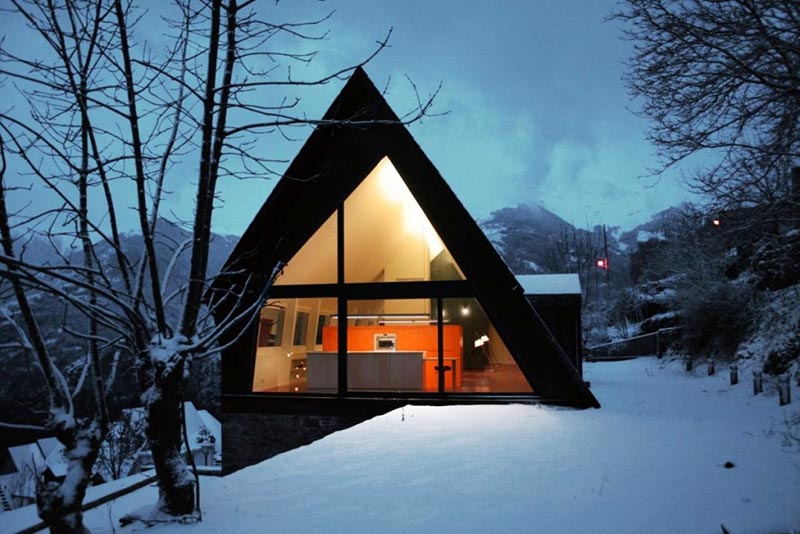 The first volume has a long and wide opening which let natural light in and allows the spectacular views to become a part of the interior décor. The other volume is absolutely different. The full-height windows create an open facade that brings in panoramic views of the mountain peak.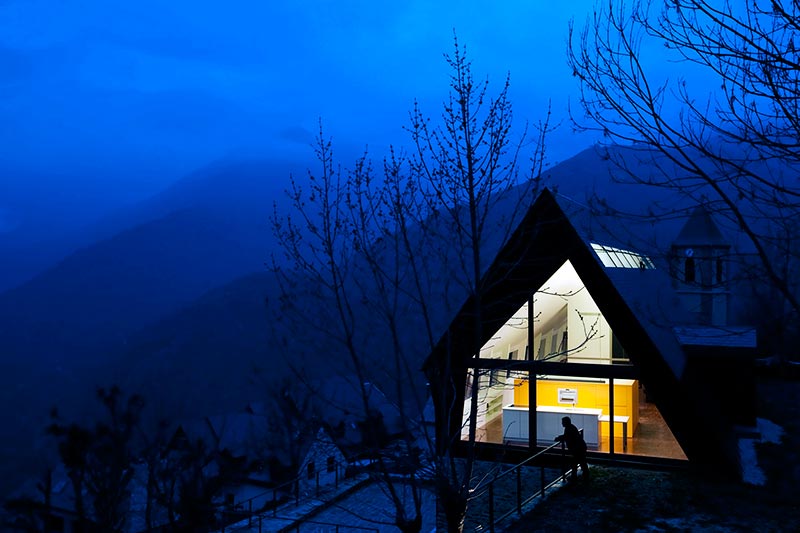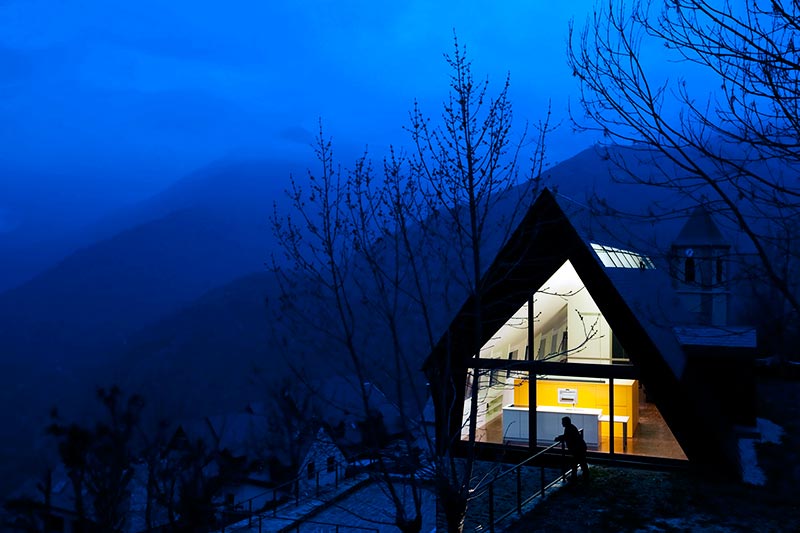 There's a big architectural difference between the two portions of the house. One is solid, with exposed stone walls and small openings while the other is open and contemporary. By adopting different styles, the architects managed to preserve part of the existing structure and to bring it back to life while also adding an extension.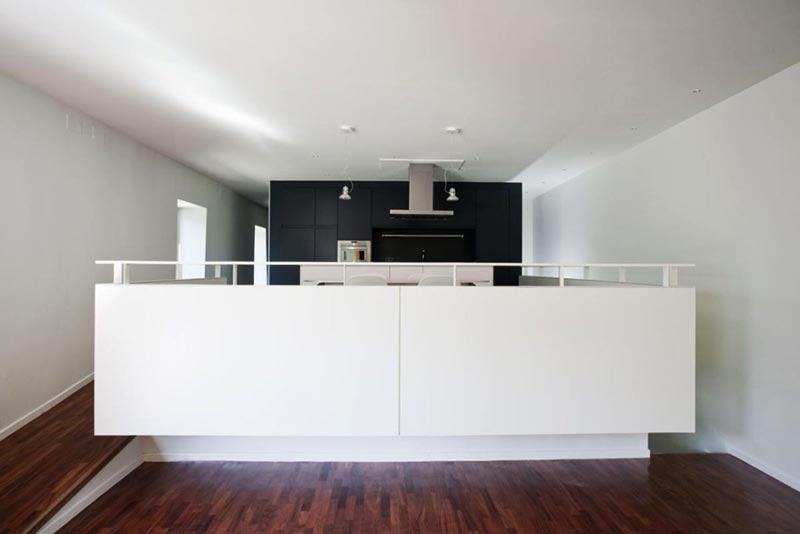 The result is two separate homes, one for the father, the other for the son, able to offer them shared experiences and to let them each enjoy the things they like in terms of architecture, interior design and everything else.
Source:
beautifullife.info
archdaily.com
casaoriginal.com