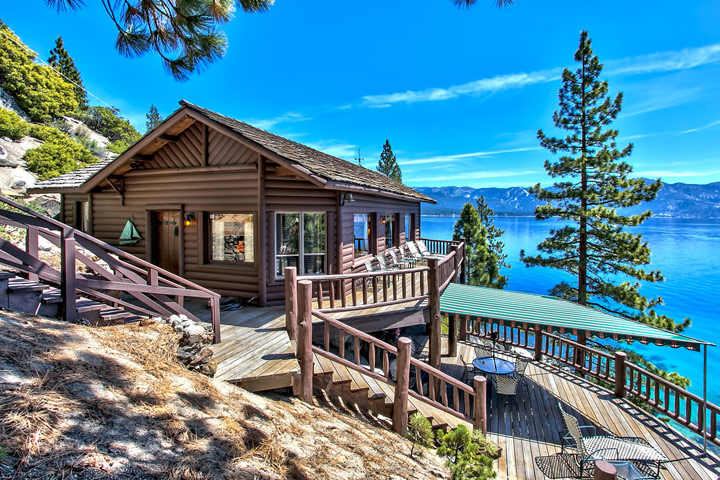 By 1950, Howard Hughes was the richest man in the world, with vast holdings and control over real estate, aviation and Hollywood. He called Los Angeles home, but with billions at his disposal, he also had a few vacation homes as well, including one that he picked up sometime in the early '50s on the shores of Lake Tahoe, Summertide lake house.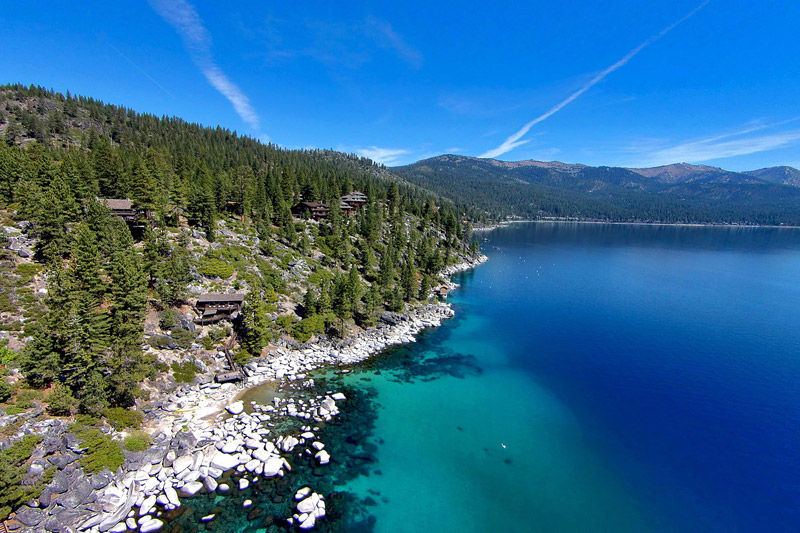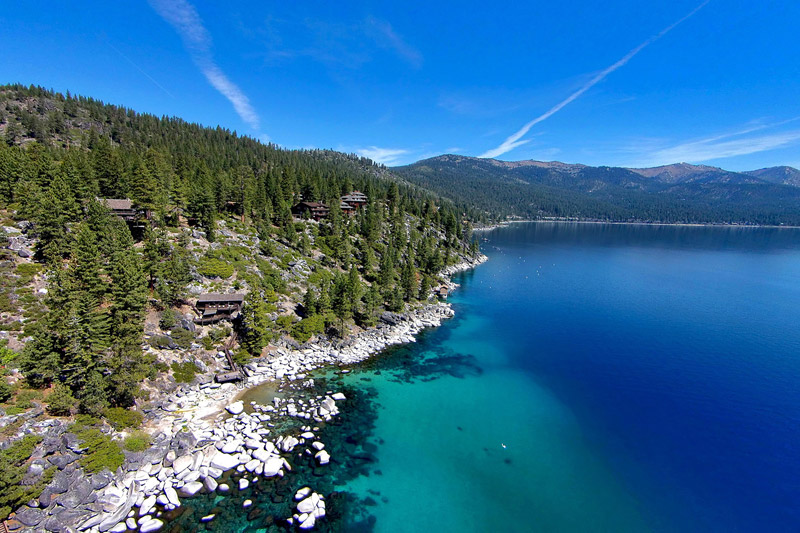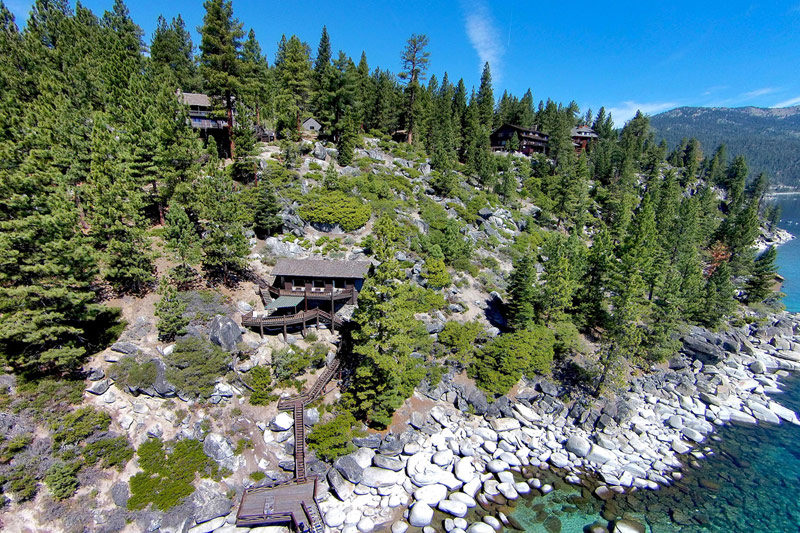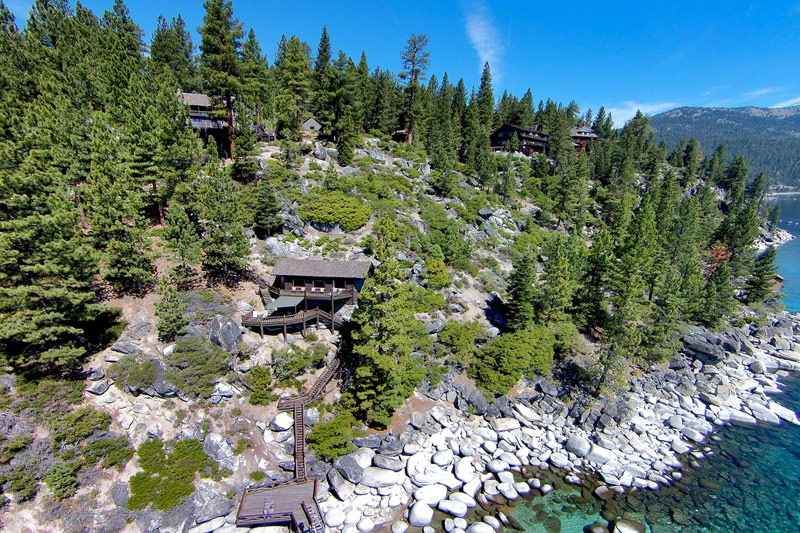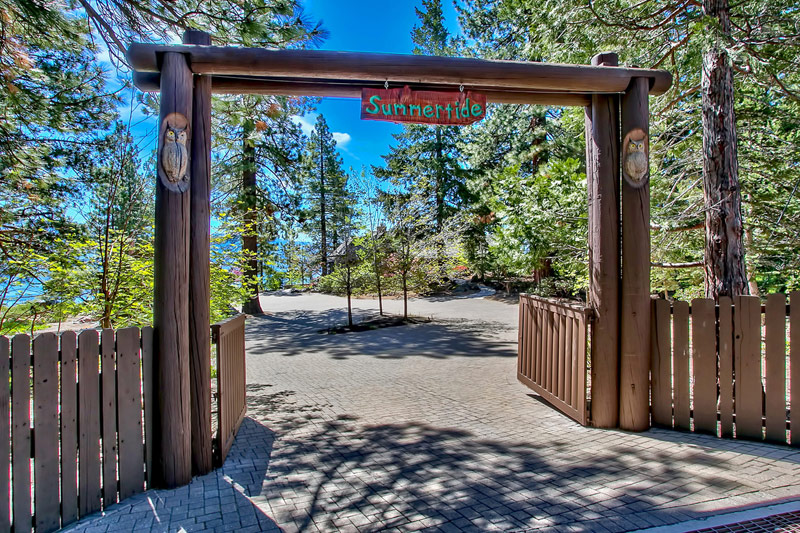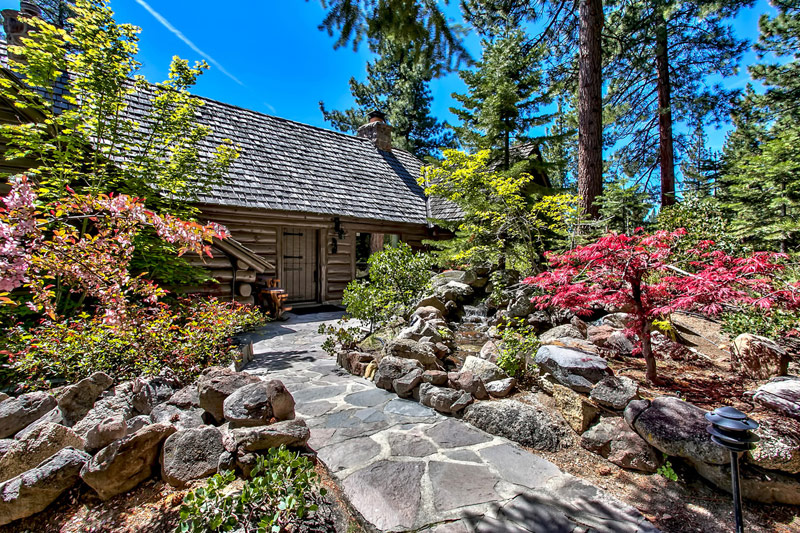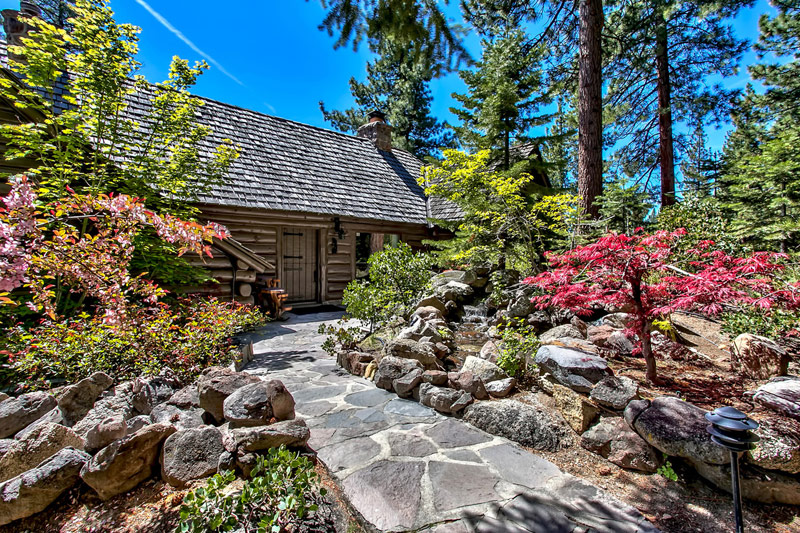 The vacation home — designed to emulate cabins in New York's Adirondack Mountains — was created in the 1920s by New York lawyer and 12th governor of Nevada, Tasker Oddie. The main house was built from timber sourced nearby circa 1934 and the guesthouse was added to the estate circa 1940.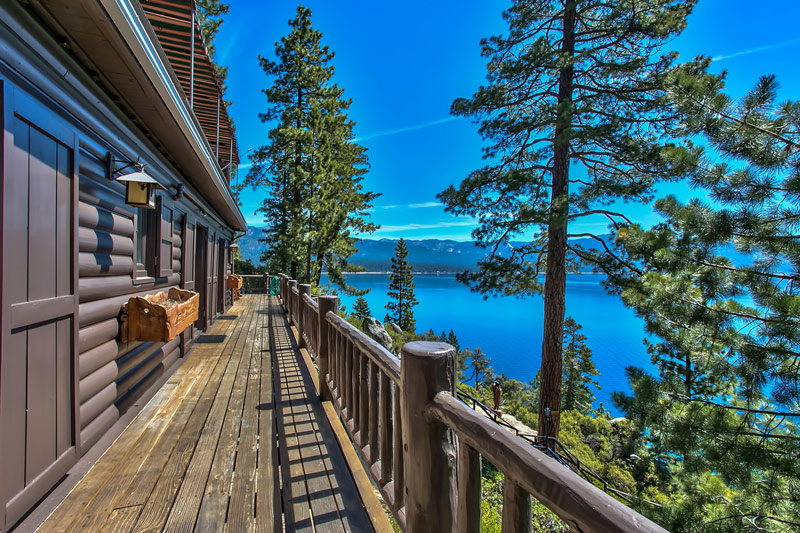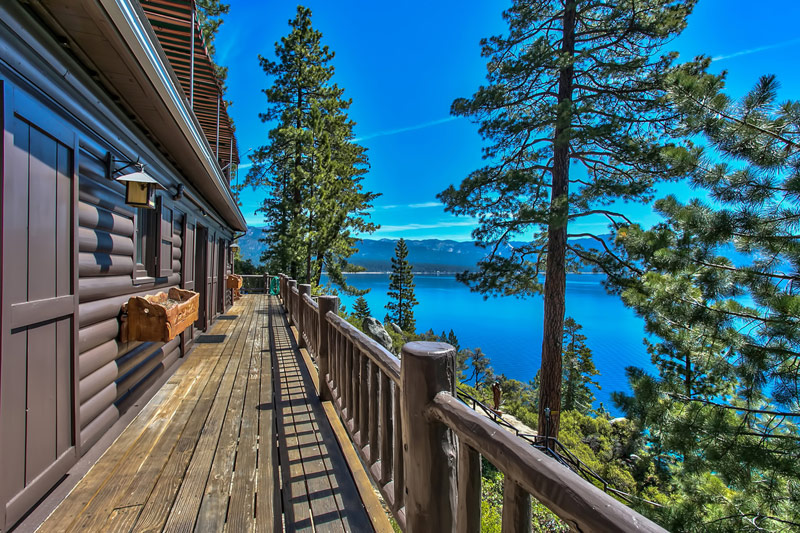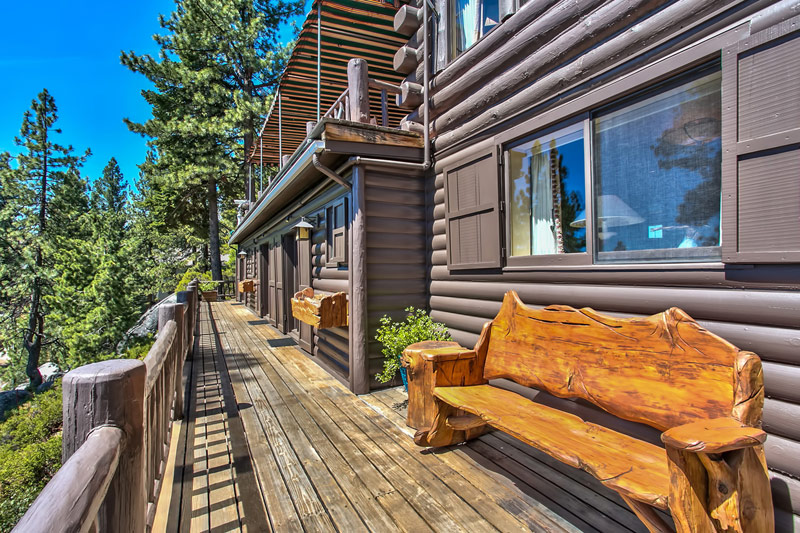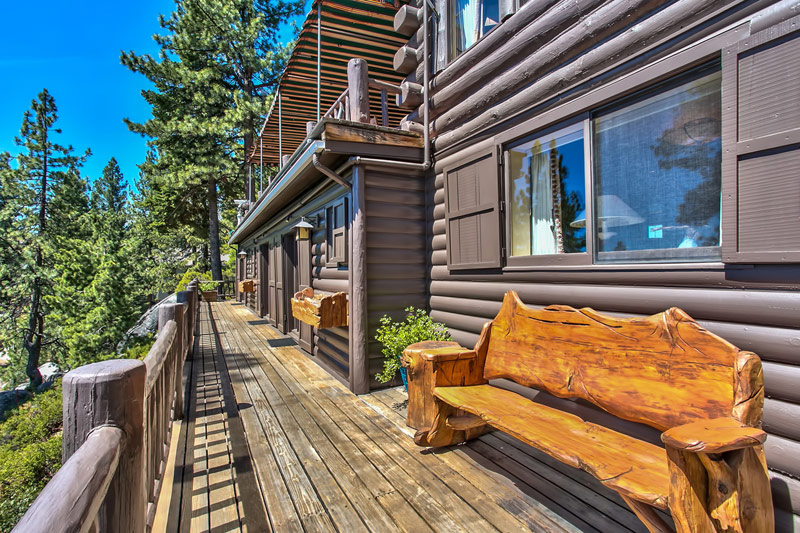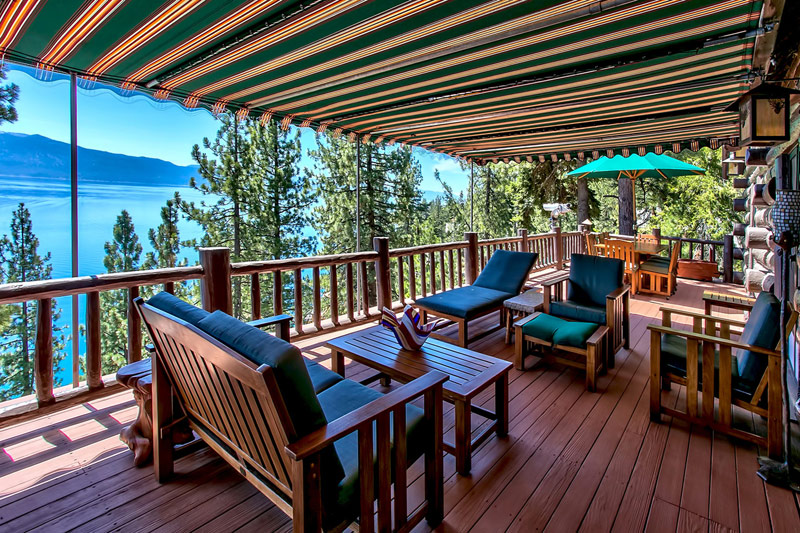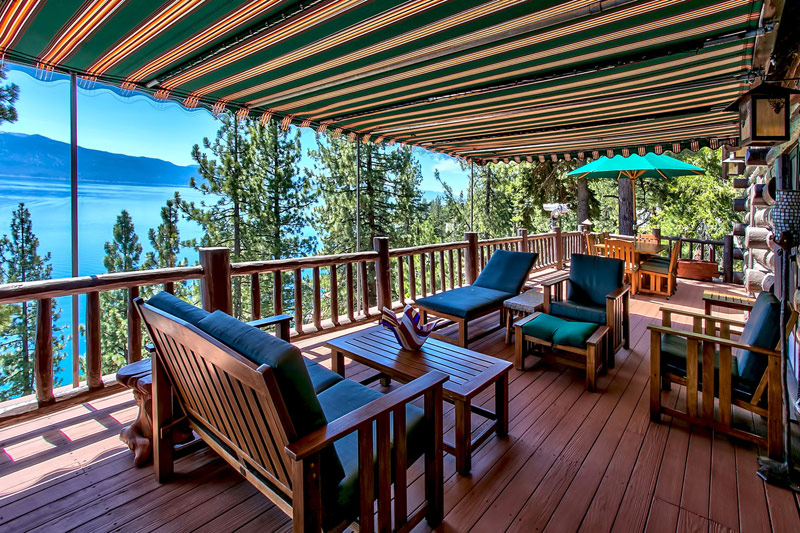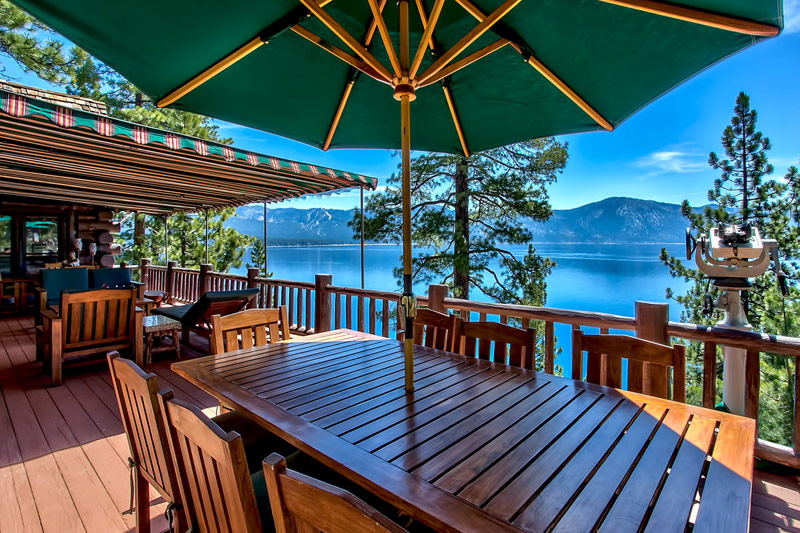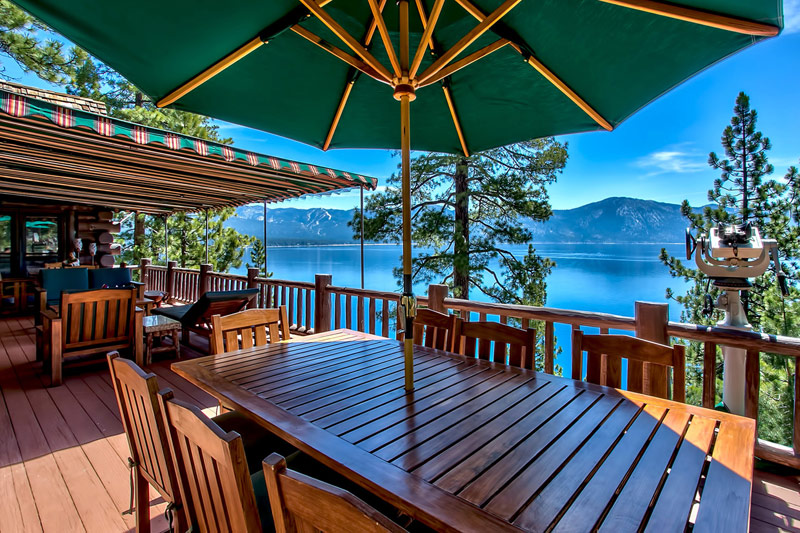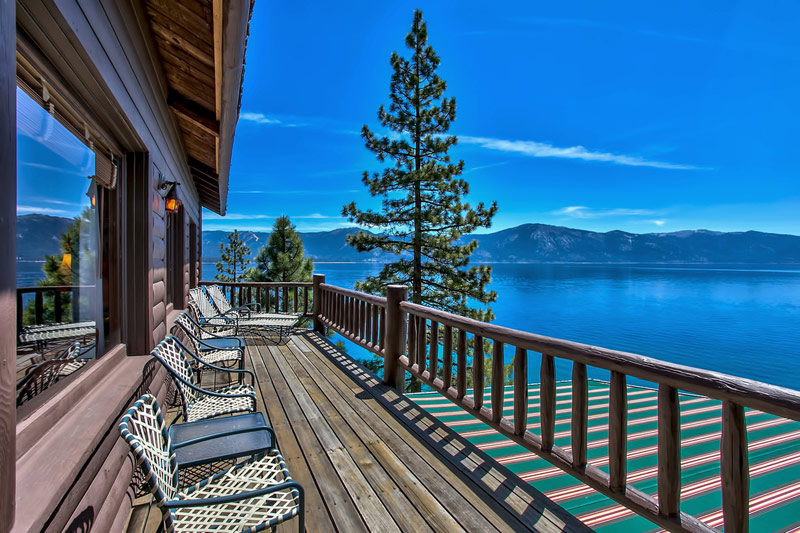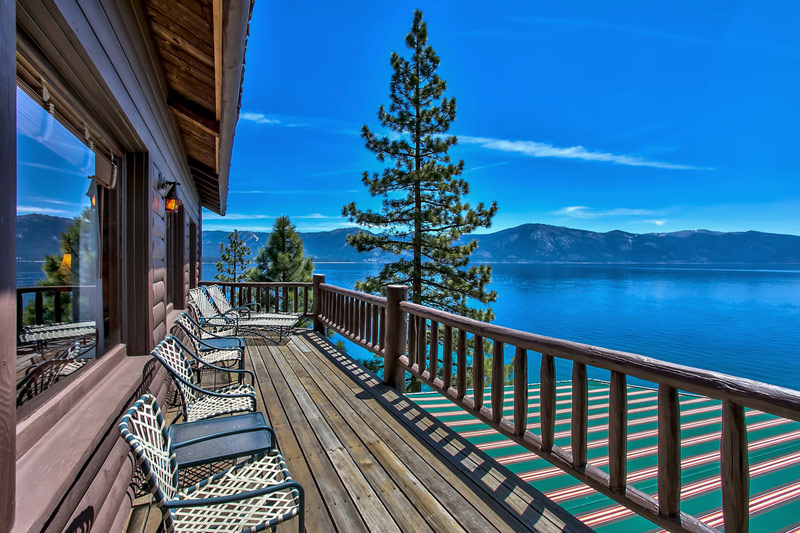 After the Oddies, the home passed shortly to a lord from England, a descendant of the Duke of Wellington. Hughes purchased the home from him and likely turned it into his own entertaining center.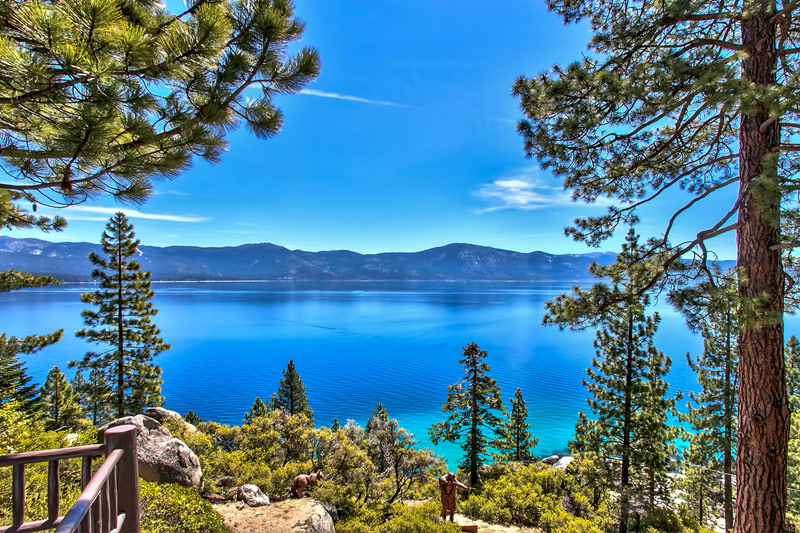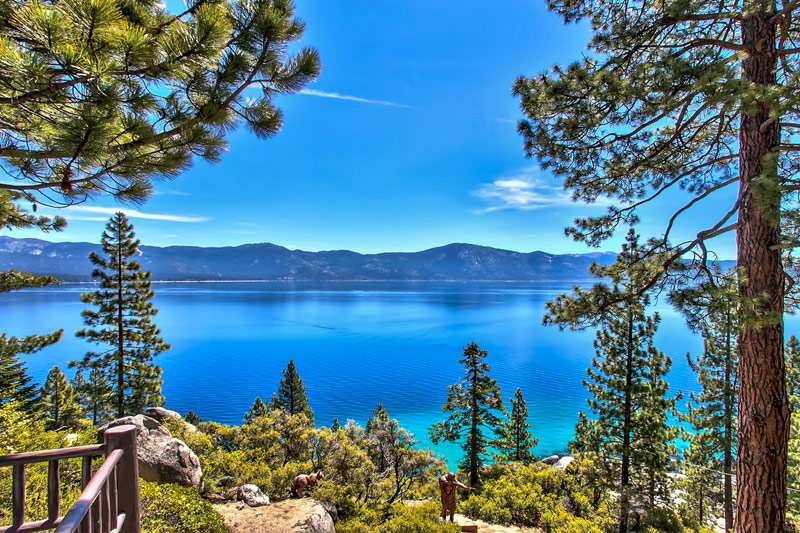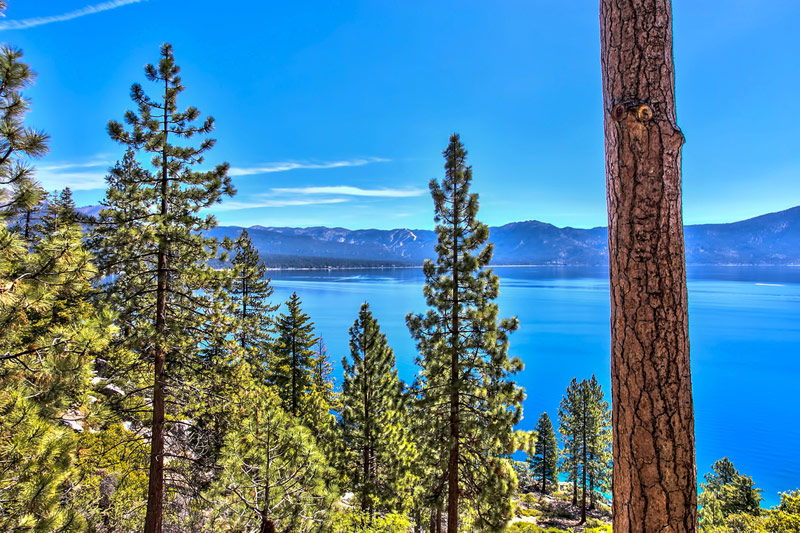 But by the 1960s, Hughes was primarily living in hotels, and the striking log cabin fell to disuse in its prime spot by the lake. When Hughes died in 1976 — reportedly on a plane returning from the Bahamas — the ownership transferred to the Howard Hughes Company.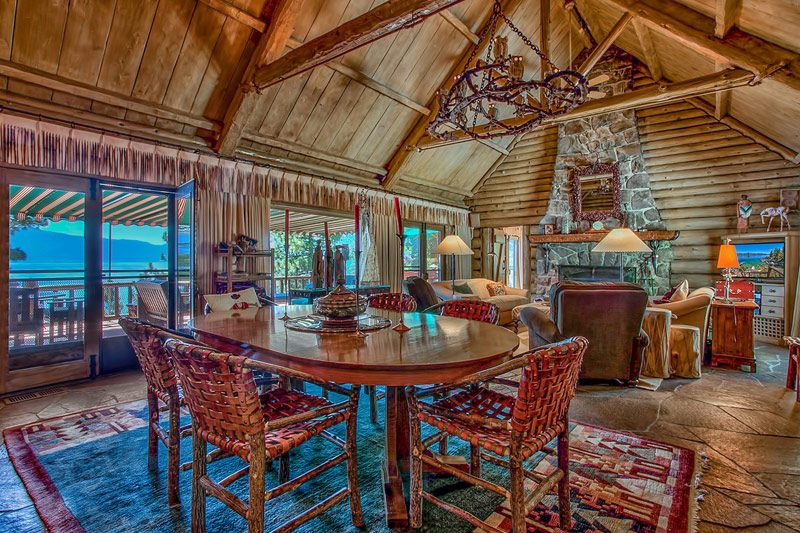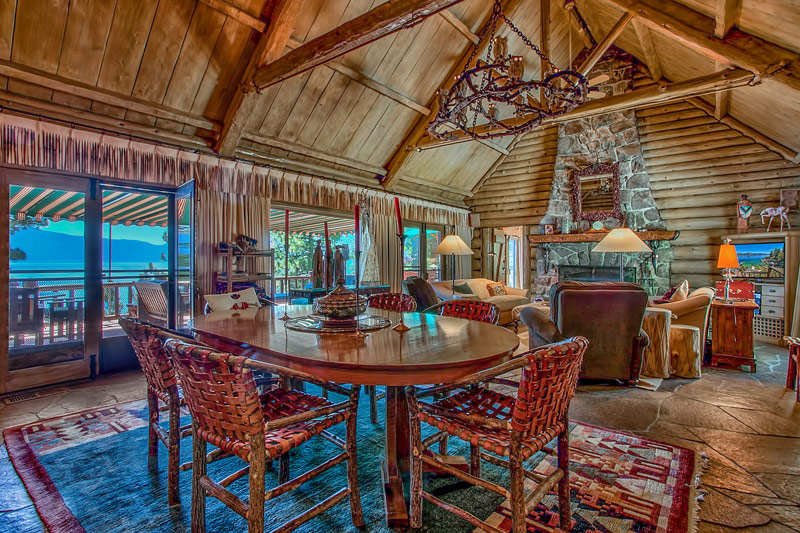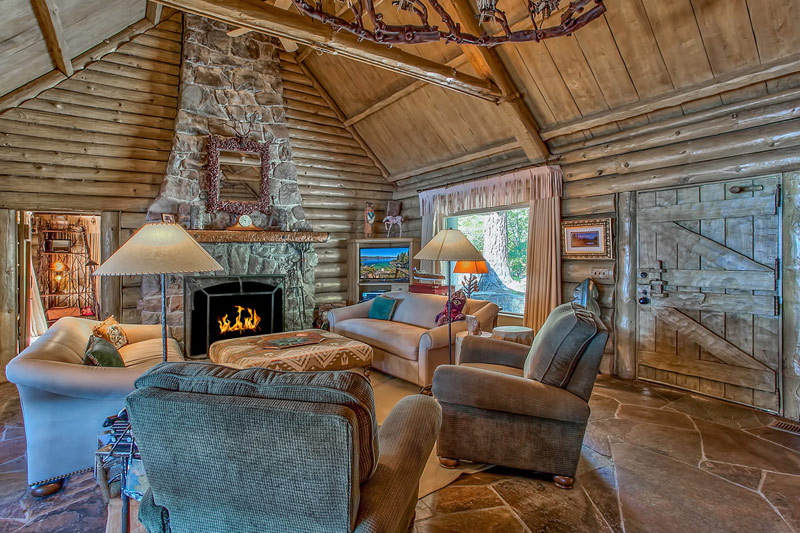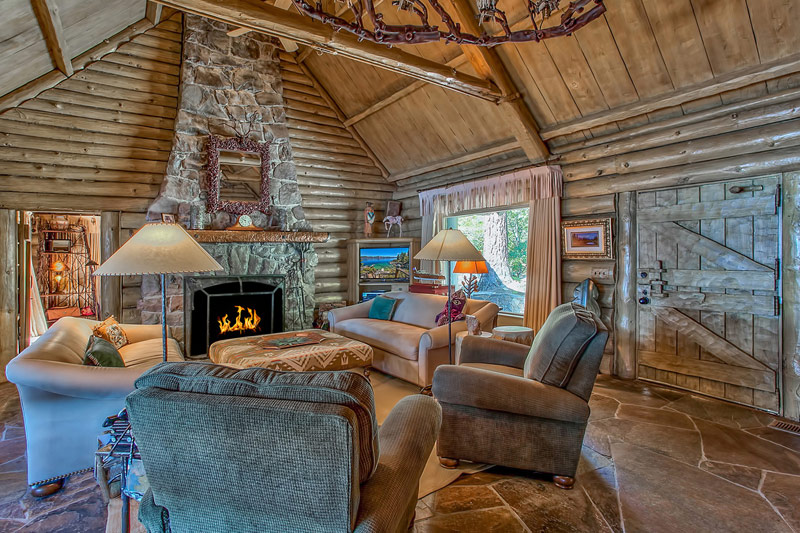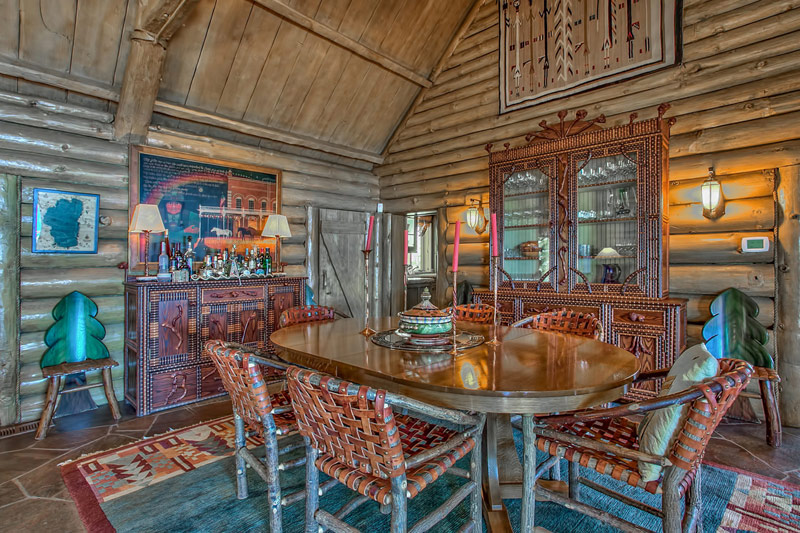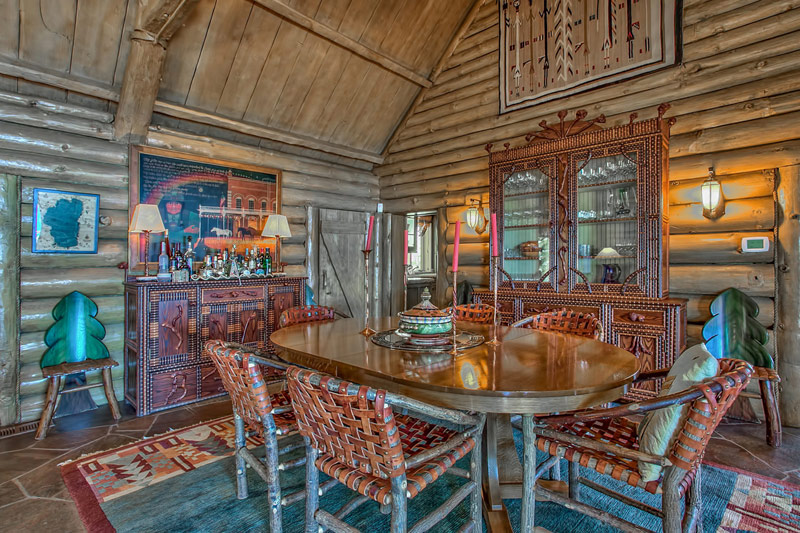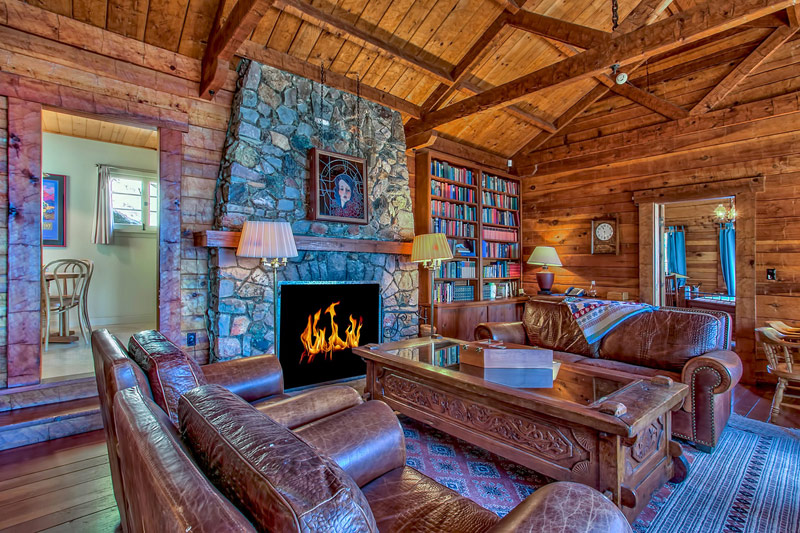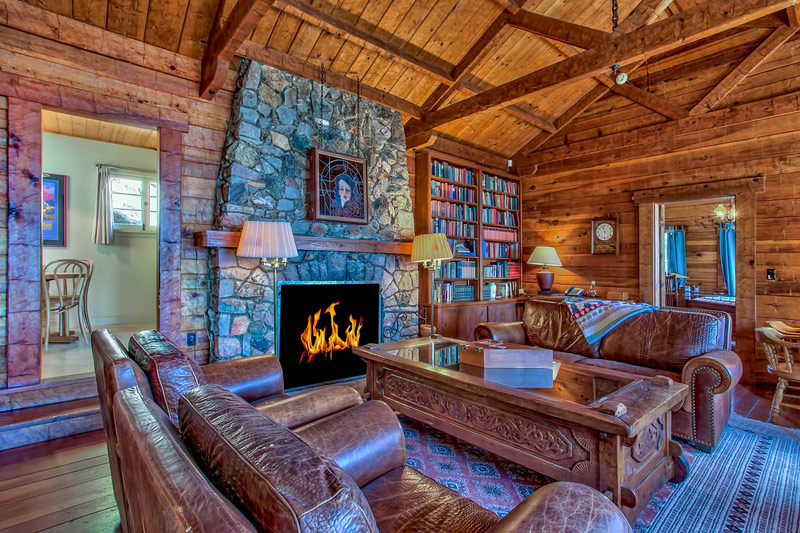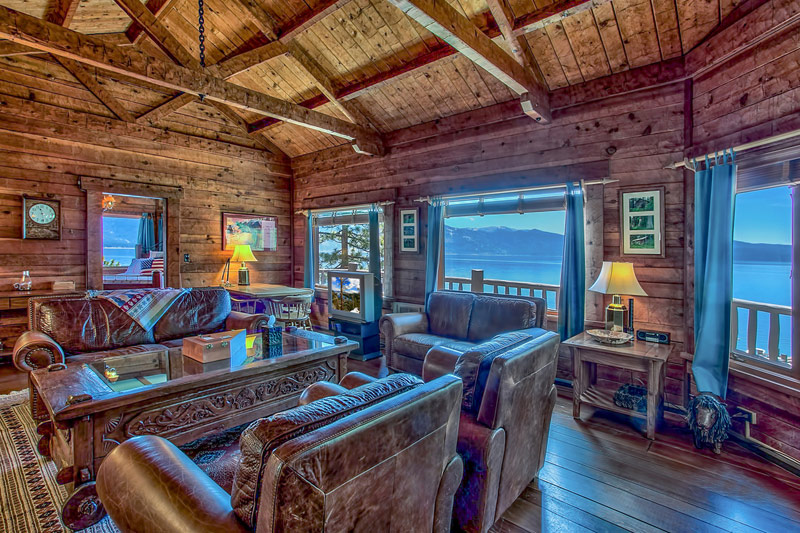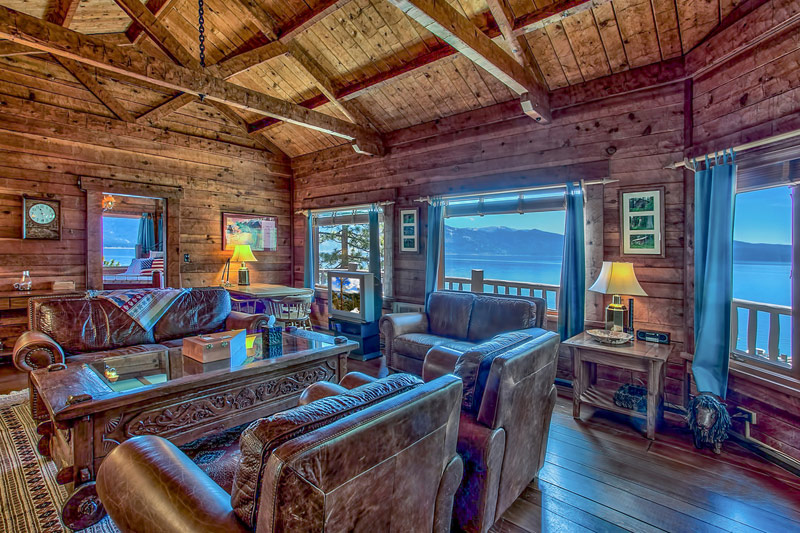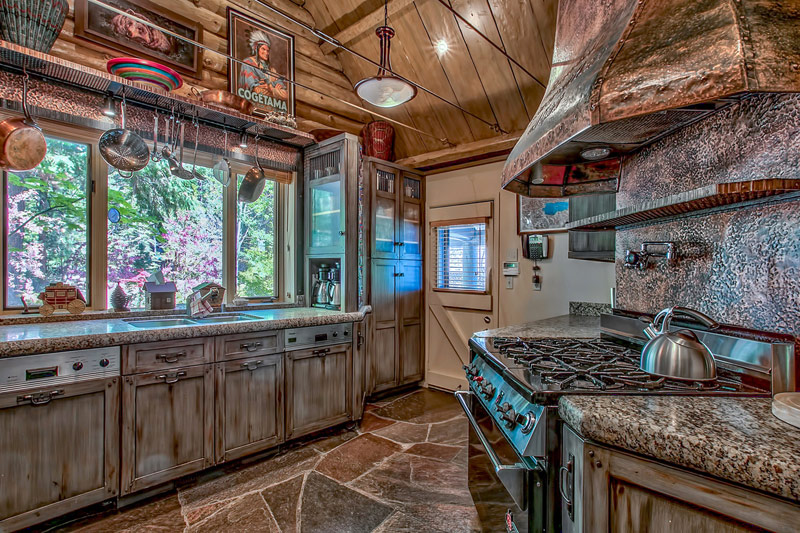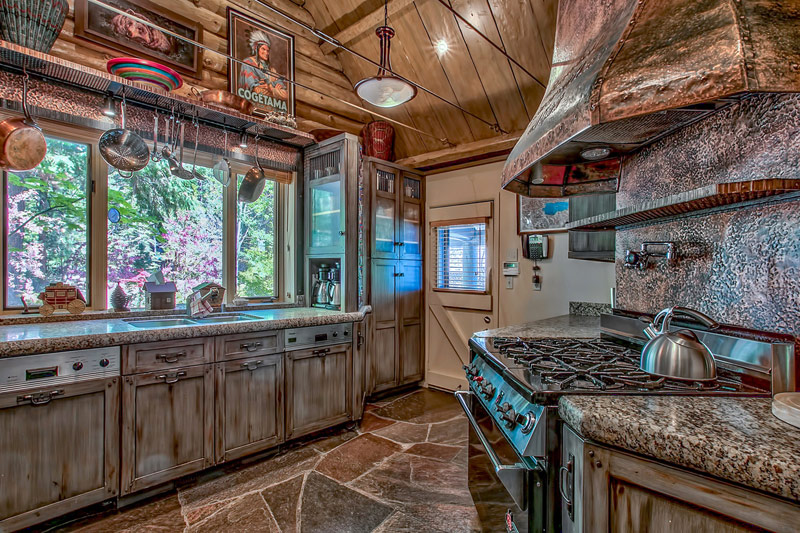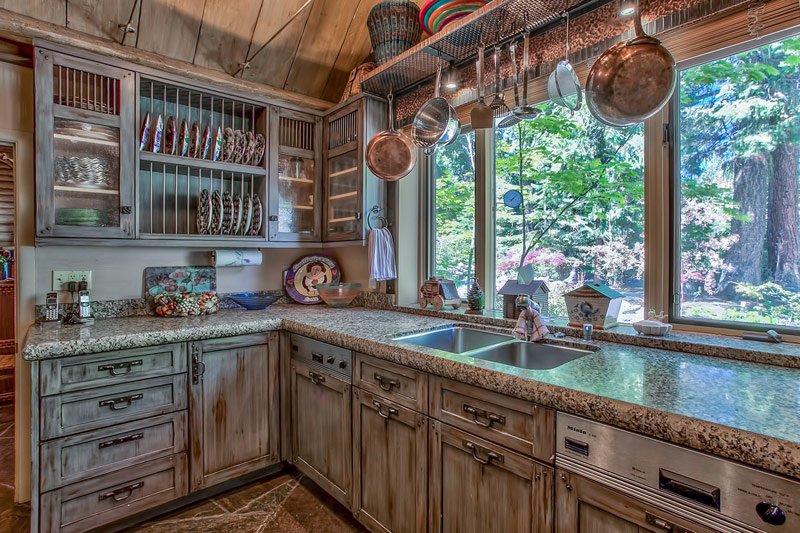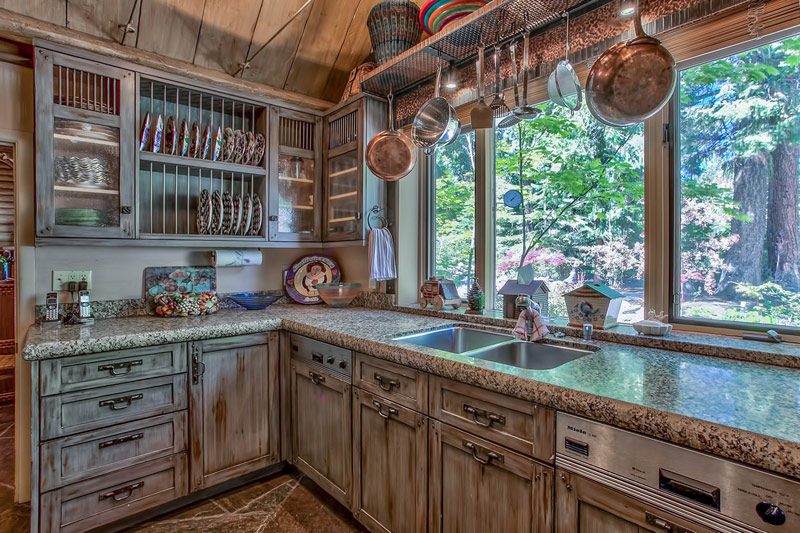 The Howard Hughes Company held the home until 1995, when the current owners bought the property, and according to listing agent Karen Bruno of Chase International, brought the home into the 20th century. But the overall feel of the Summertide home remains — a luxury, rustic retreat that still recalls old glamour of Hughes' time.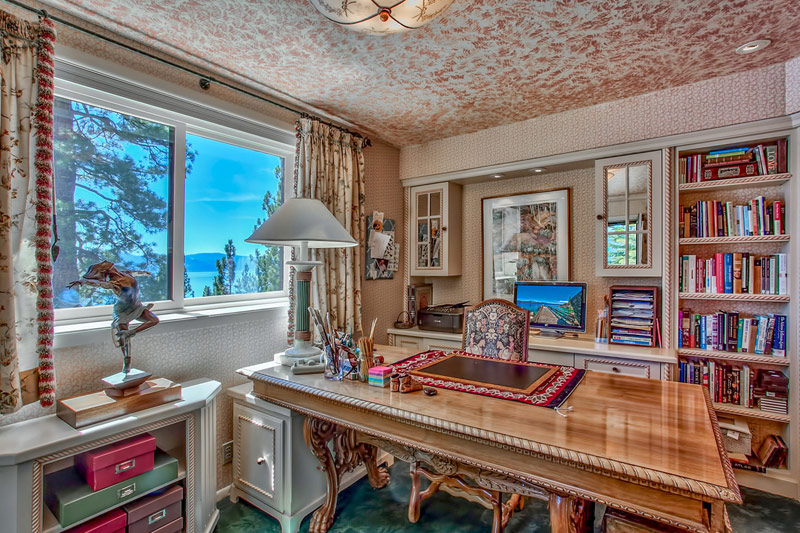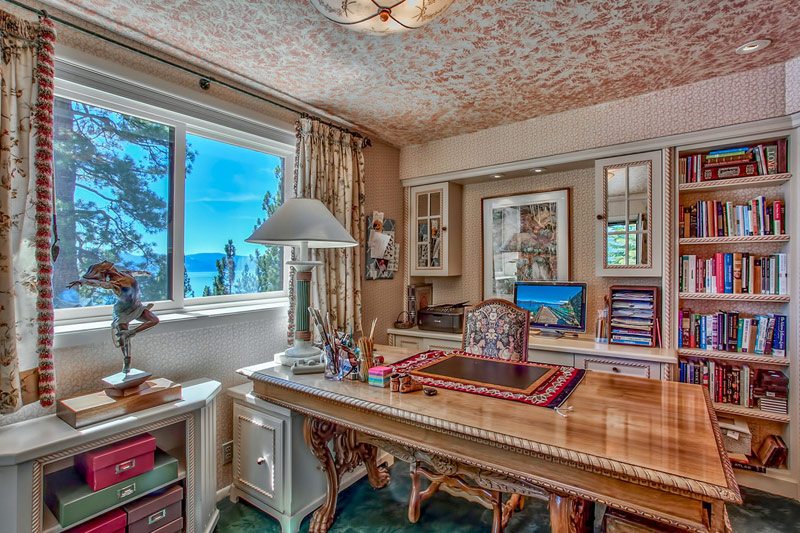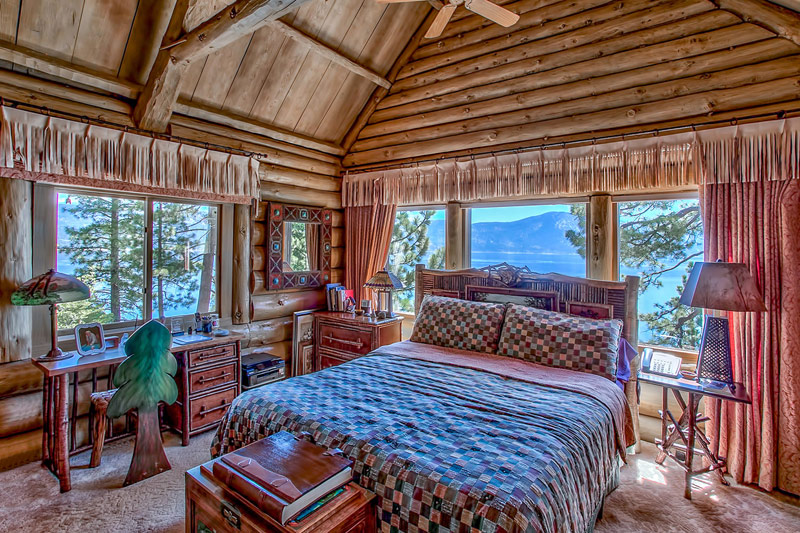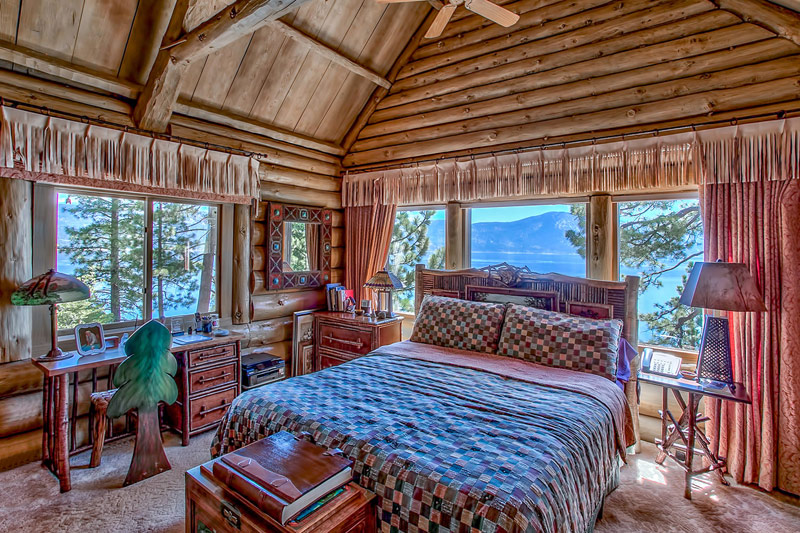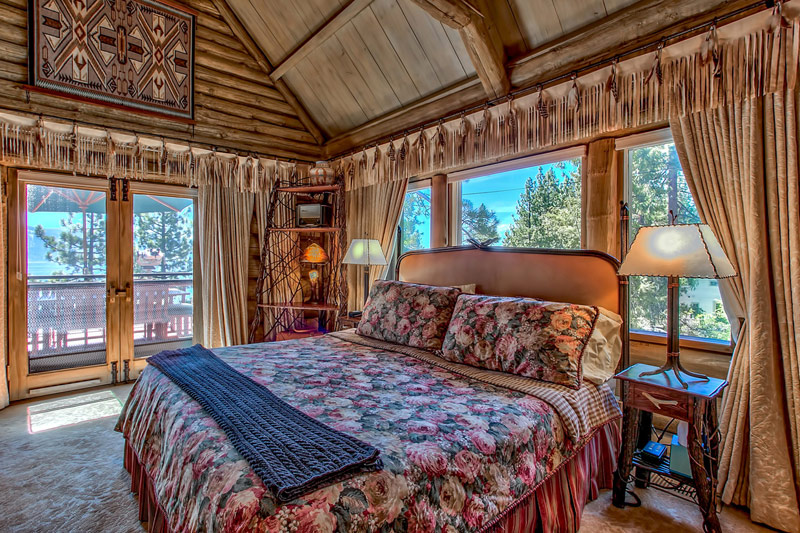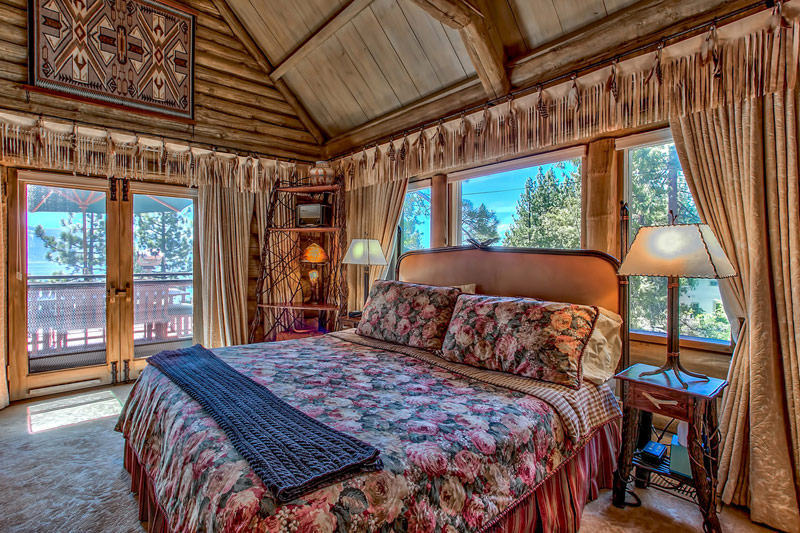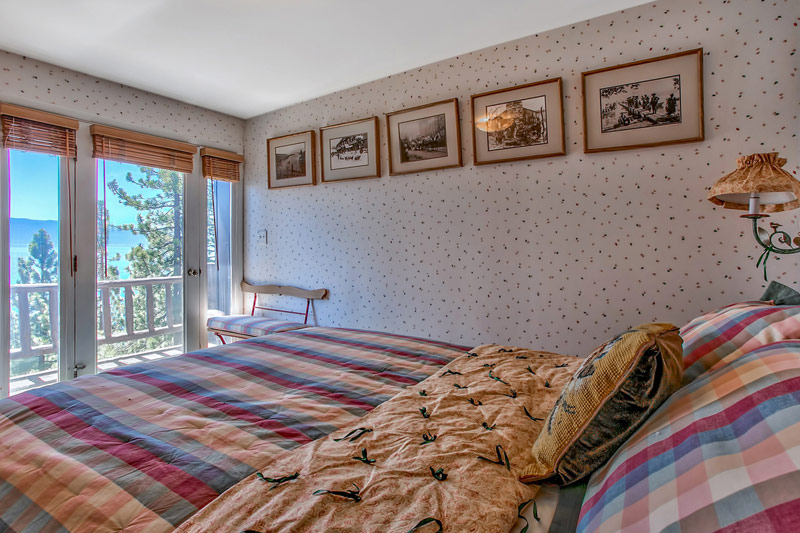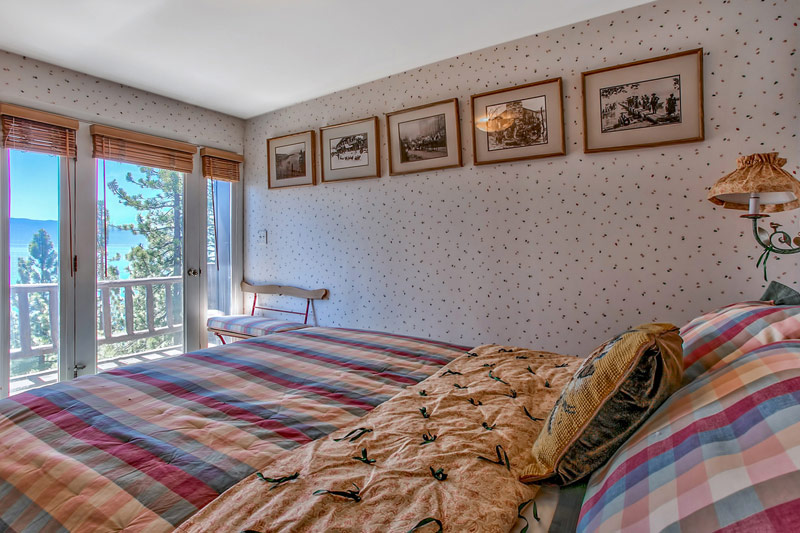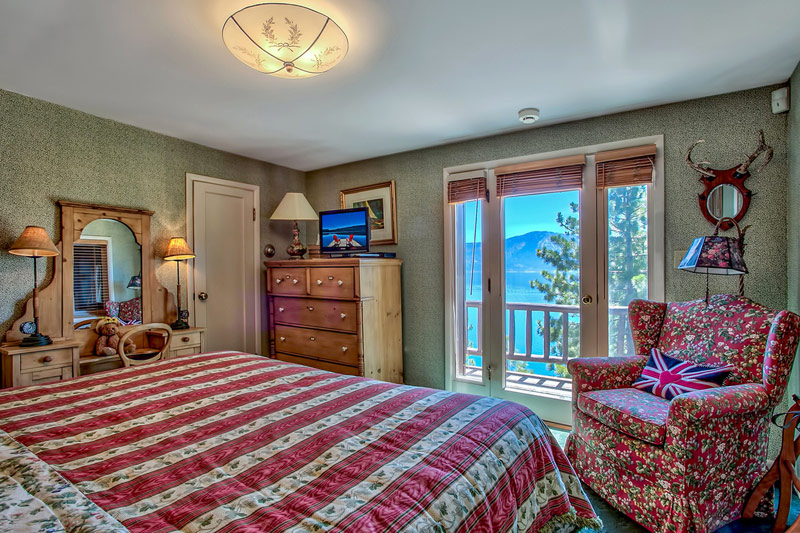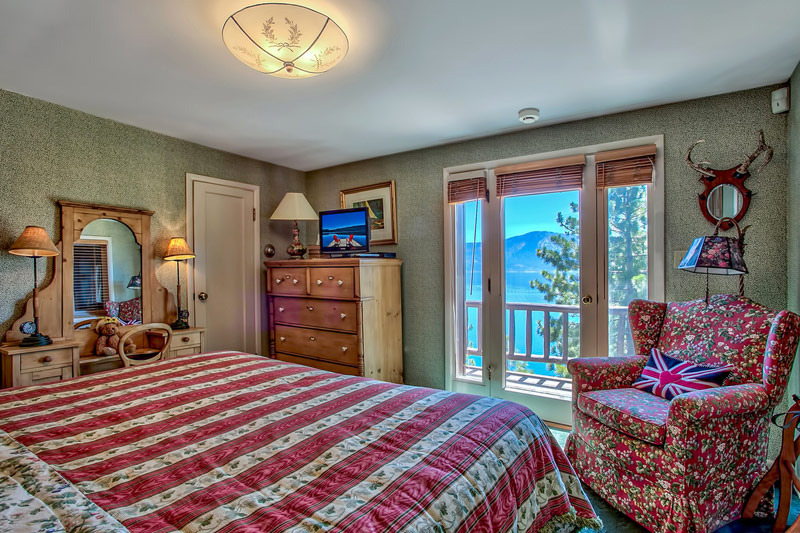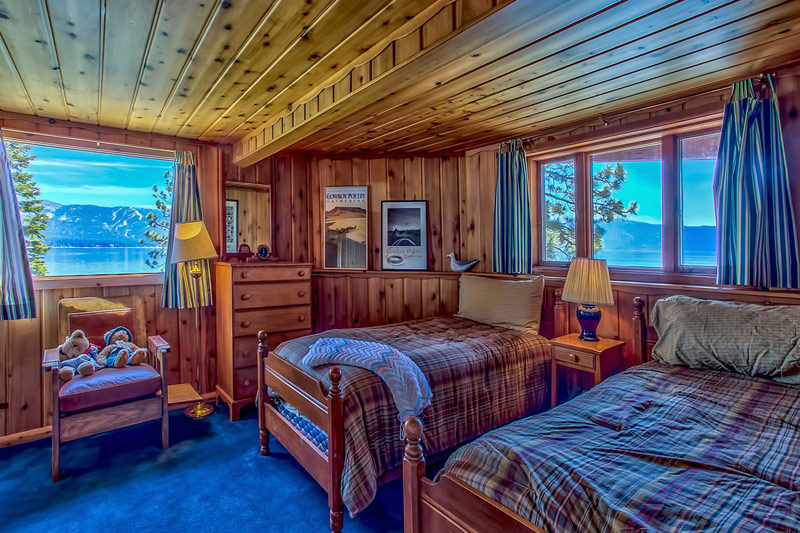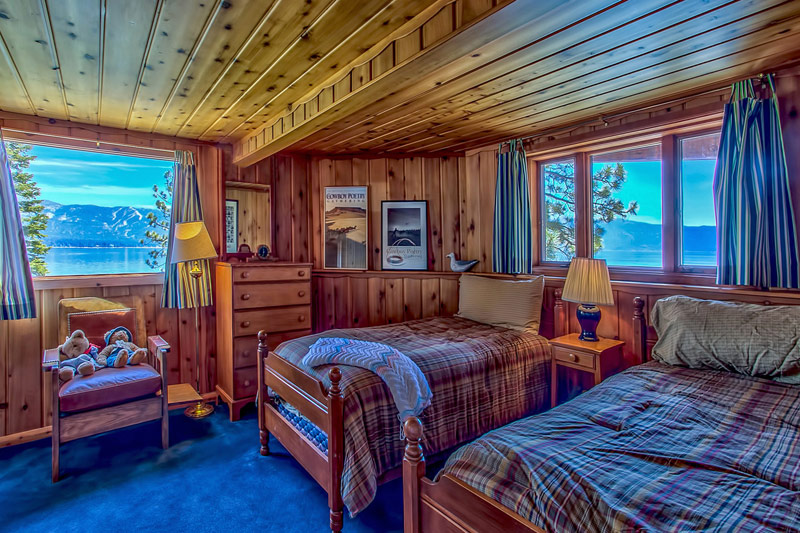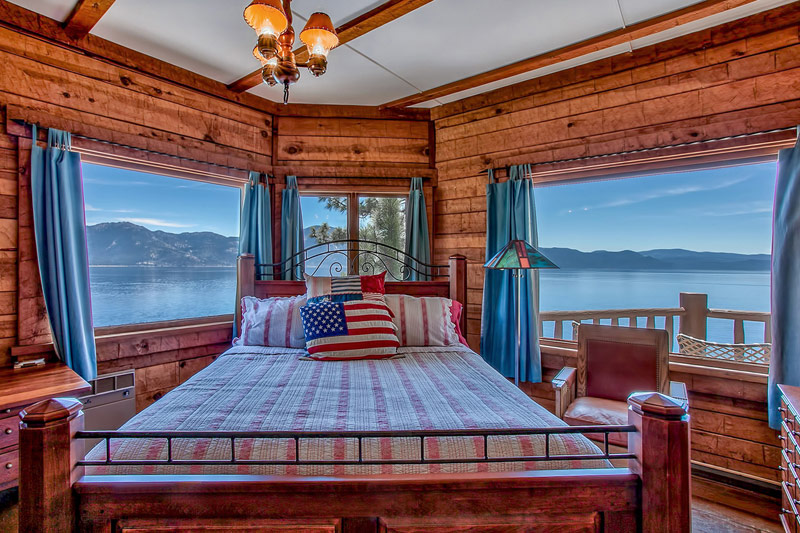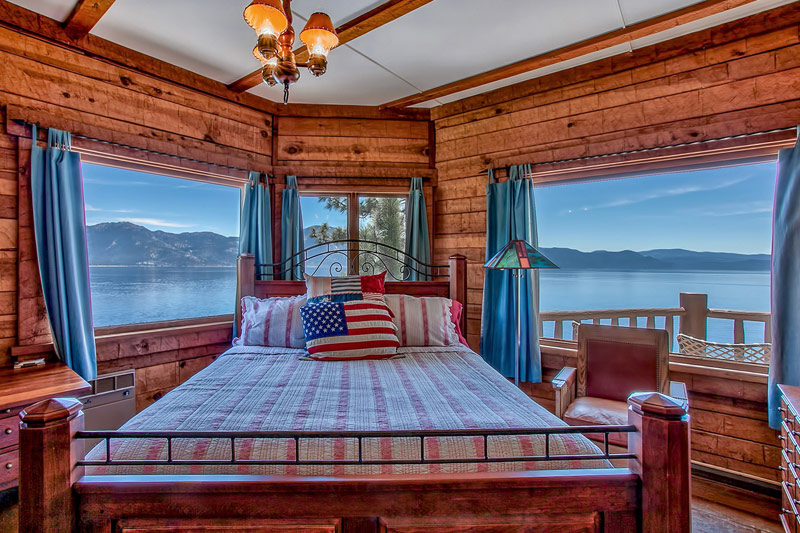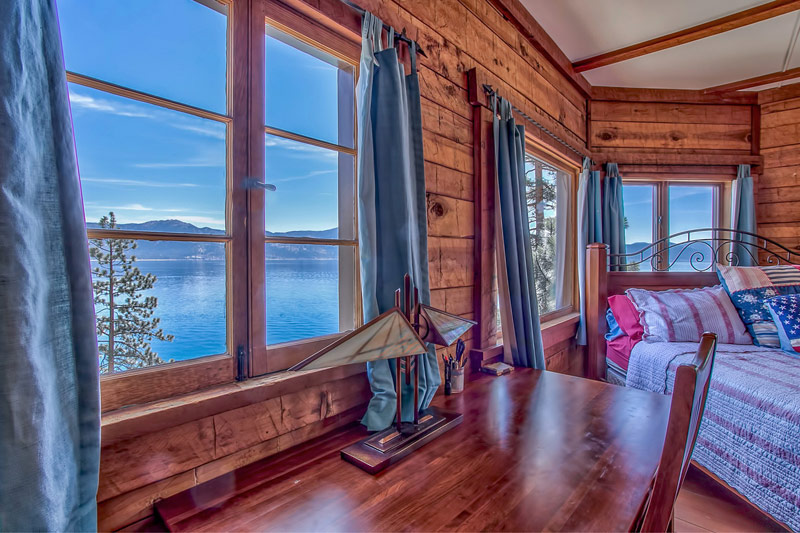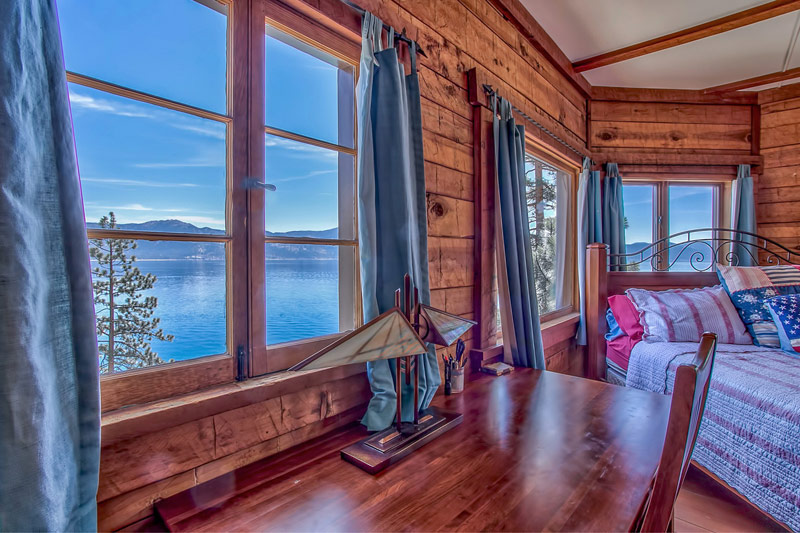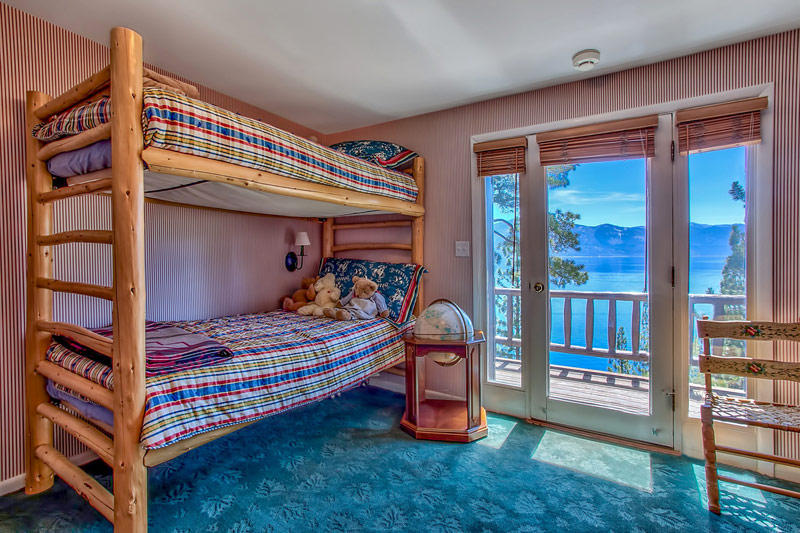 "A lot of it has been kept original — the fireplace, the old logs, the hardware," Bruno said. "But they did upgrade the bathrooms, and they have modernized the kitchen so there's actually a dishwasher and refrigerator. Other than that, it's fairly authentic and original."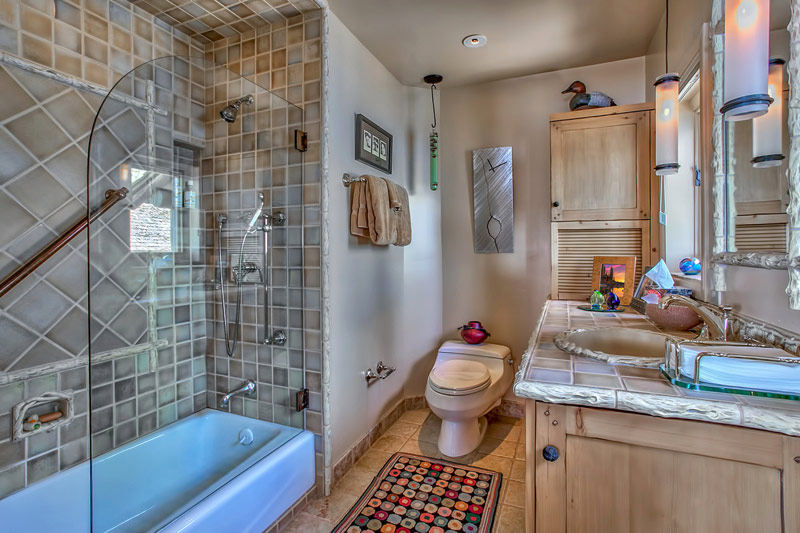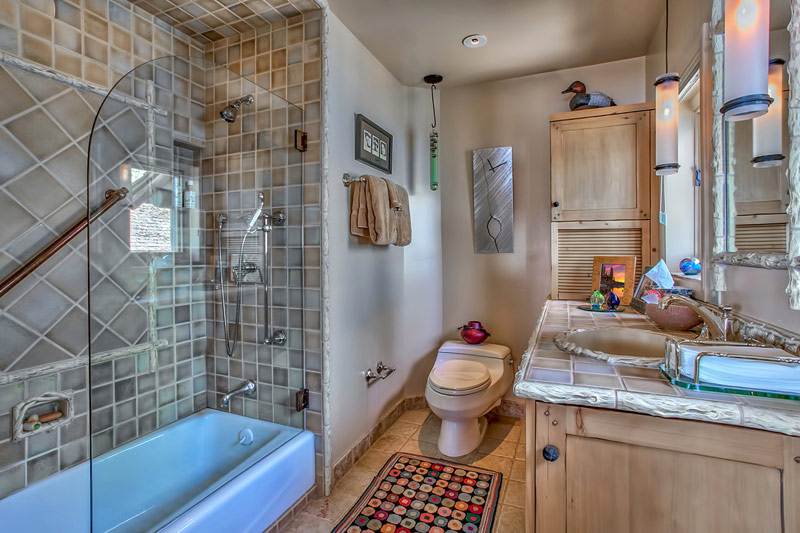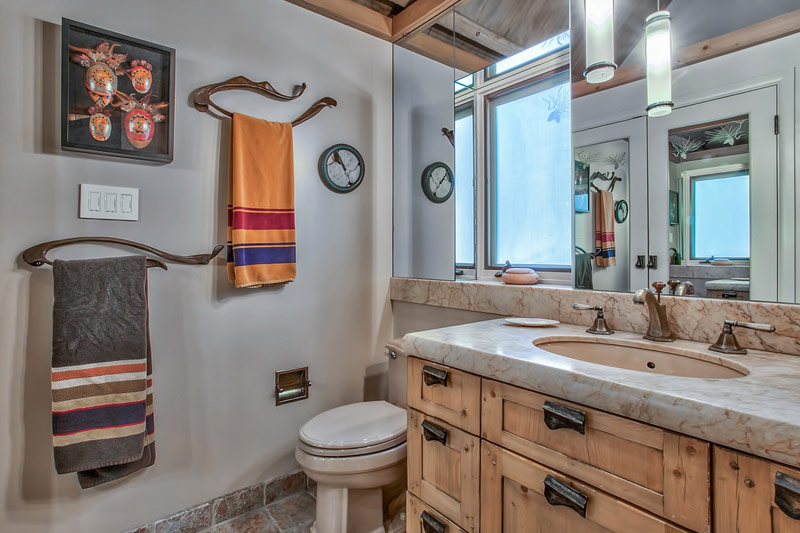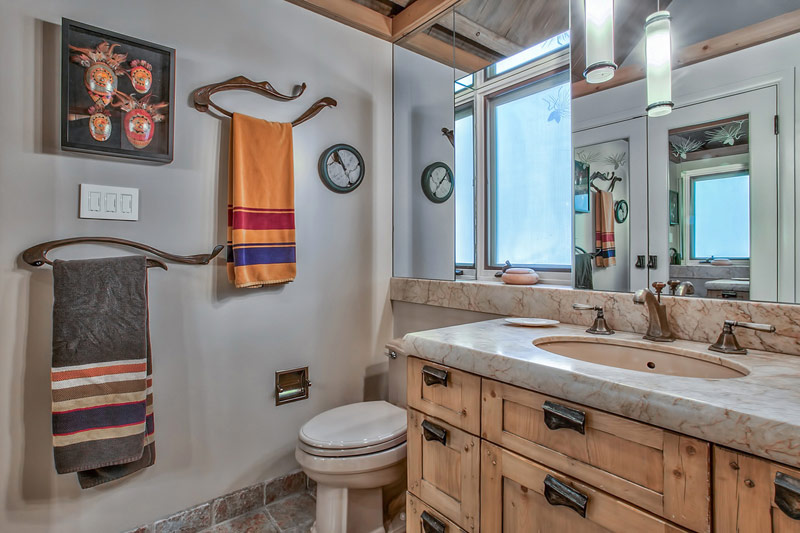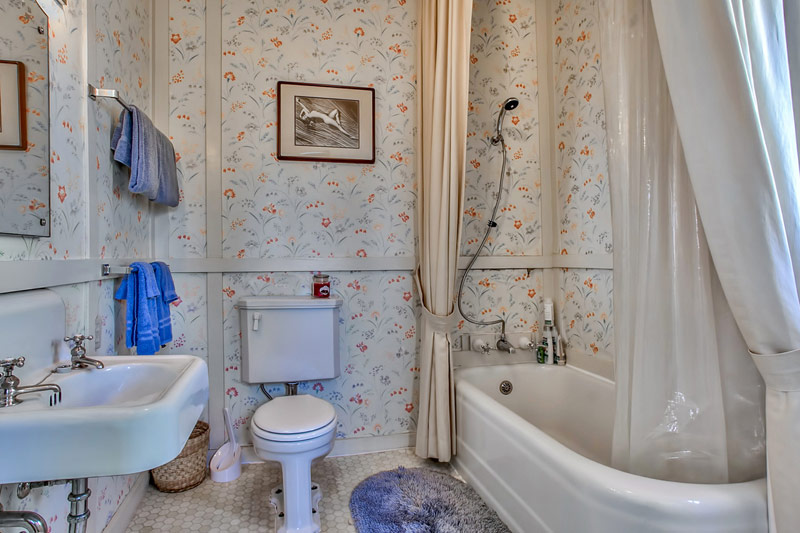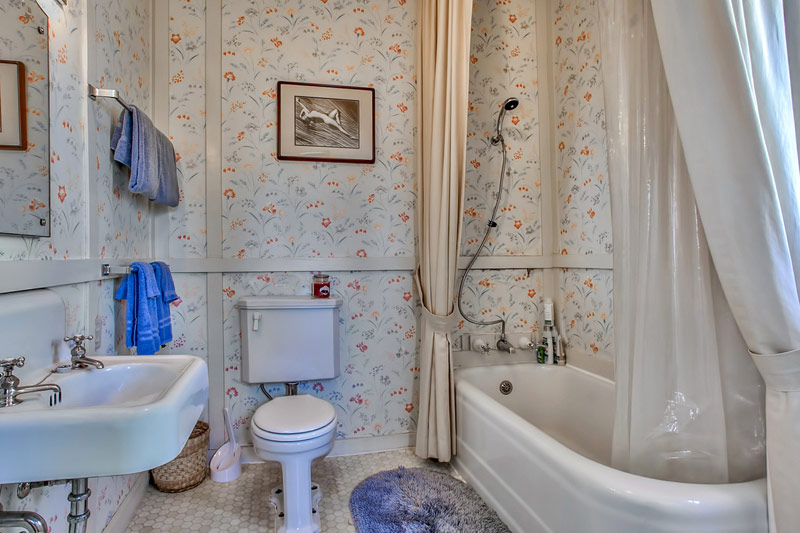 Perched atop a bluff overlooking 500 feet of shoreline below, Summertide has its own pier, boatlift and mooring buoy facilities. The combined square footage of the main house and guest cottage is approximately 3,800 square feet, which includes seven bedrooms and six and a half baths indicative of the "Old Tahoe Lodge" charm associated with this estate. Expansive views of the lake are captured from the wrap-around deck, which also holds a hot tub. The estate sits on five and a half acres and currently the house, guest cottage and garage are spread across three of the many parcels.