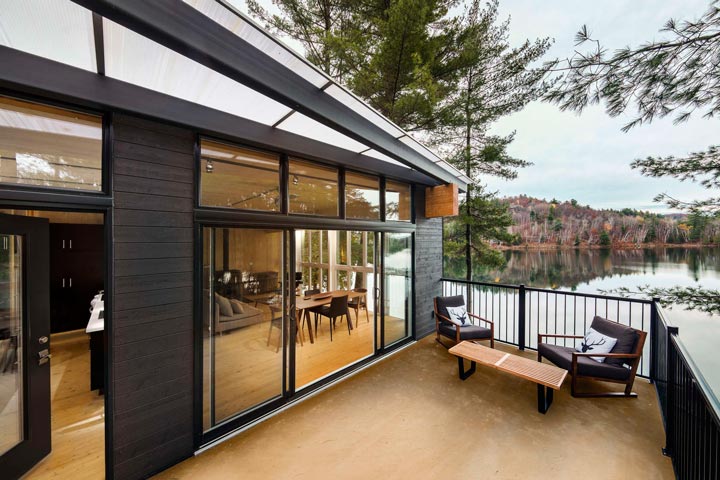 Beautiful Prefab Cabin
A family that owned a cabin on a remote lake in Ladysmith, Quebec wanted to renovate it, but soon discovered that it was too damaged for that. The only viable option was to create a new waterfront retreat, and for that they turned to Kariouk Associates. The new prefabricated cabin was placed on the footprint of the initial one. Since it was just transported to the location, not constructed there, the costs were reduced, and also the stress of a long-term construction was eliminated. In order to cut on-site costs, the architects decided to build the cabin by using only cross-laminated timber (CLT). This material is very durable and can be used to fabricate panels up to 60 by 10 feet. However, for the bathroom they opted for whitewashed wood and a tile shower.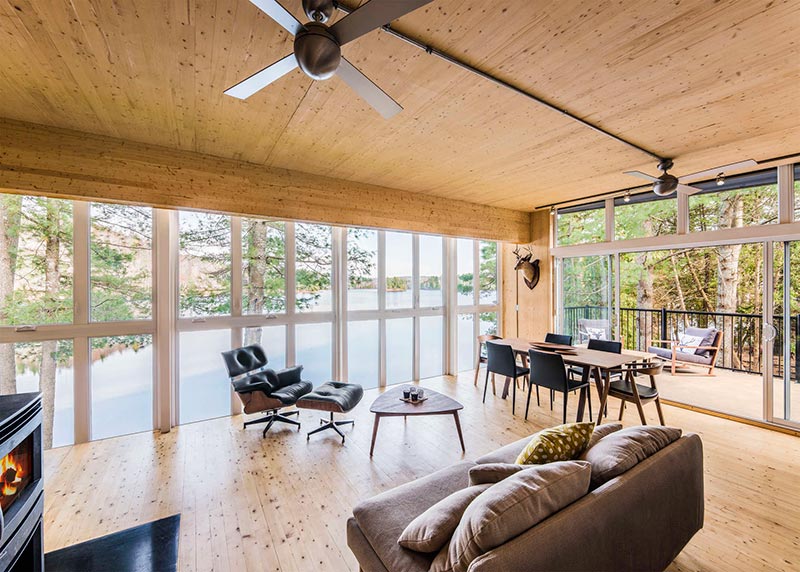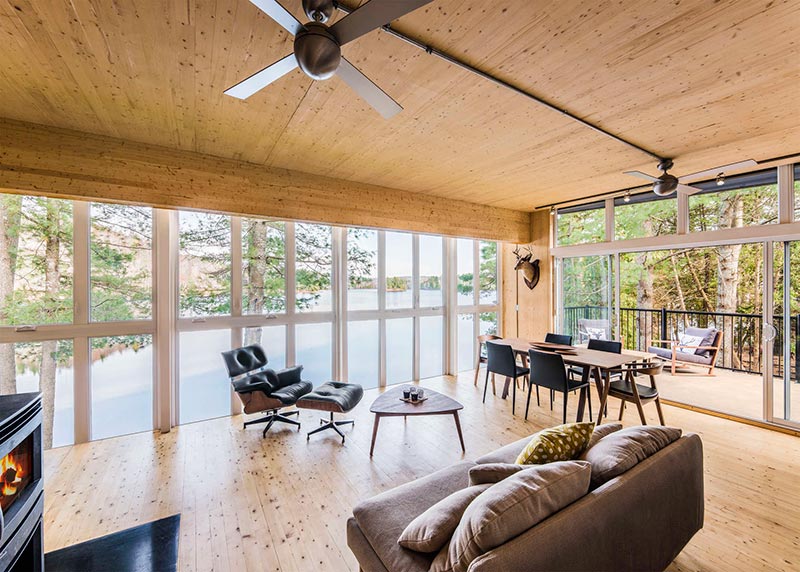 With regards to the aesthetic of this durable material, the architects stated: "While the technology to mill the CLT panels is modern, the cottage is in fact identical in construction and materiality to a traditional log home, where fully milled elements are simply joined together."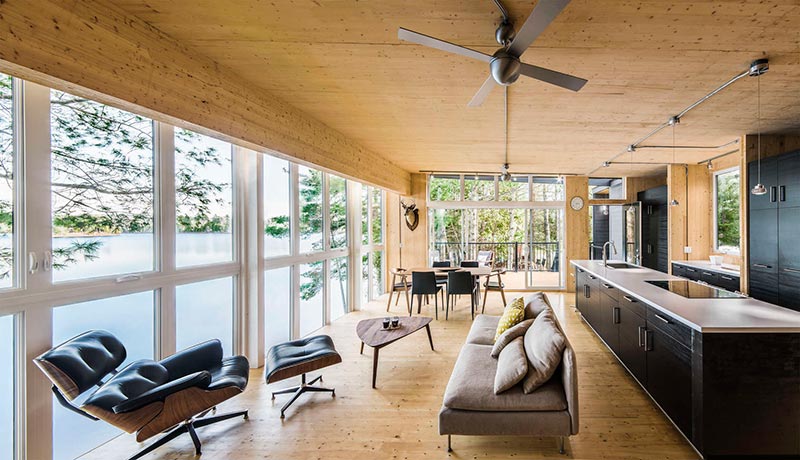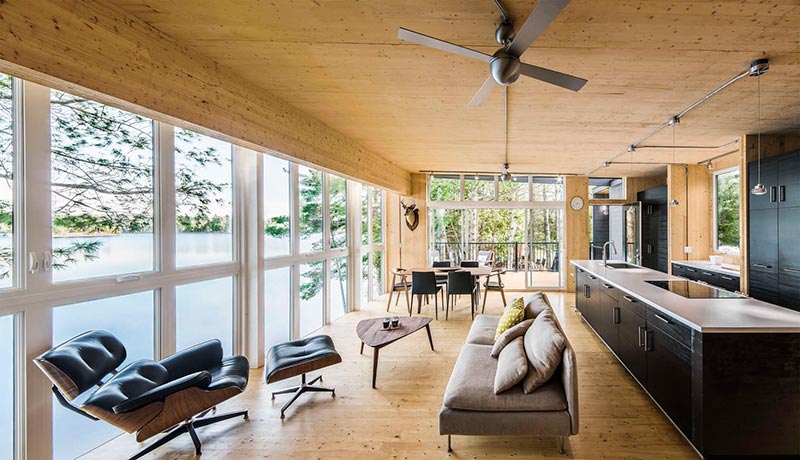 Another interesting design idea was to expose the electrical system of the entire home, therefore adding an industrial touch to the cabin.
Source goodshomedesign.com