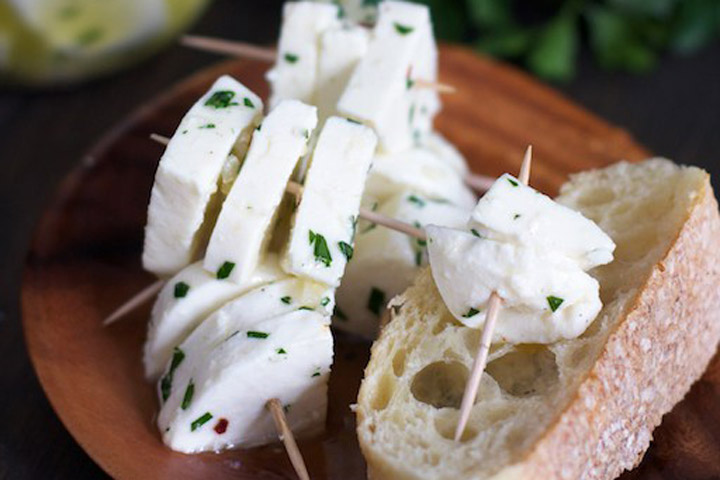 Marinated Mozzarella Recipe
Recipes really don't get any easier than this. There is no cooking involved. Simply cut up all ingredients and place in a jar. That is it. There are tons of different things you can do with this mozzarella. Lets start with the obvious. Eat it straight from the jar. Obviously nothing wrong with that. You could take it one step further and serve it with crackers. Or toasted crostini.
Ingredients:
24 ounces fresh mozzarella
2 tablespoons chopped parsley
2 tablespoons chopped garlic
2 tablespoons crushed red pepper flakes
1 teaspoon salt
1/2 teaspoon freshly ground black pepper
2 cups olive oil
Procedure:
Cut the mozzarella into bite sized cubes.
Combine all ingredients in a 1 quart mason jar.
Place in refrigerator and allow to marinate overnight.
Remove from refrigerator at between 15 minutes and 1 hour before serving.
Serve with bread, crackers, pasta, or plain.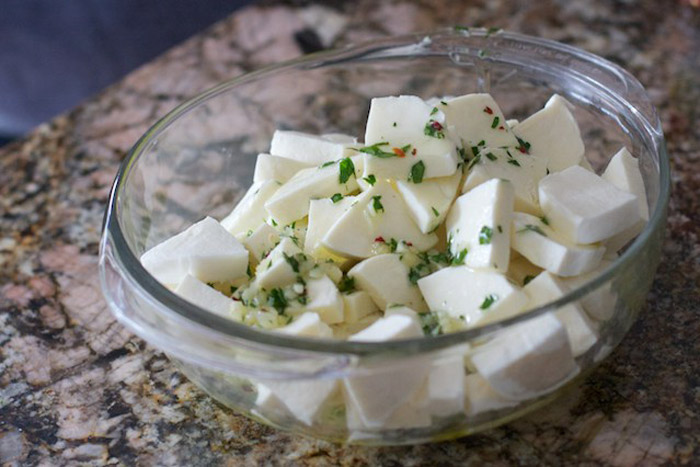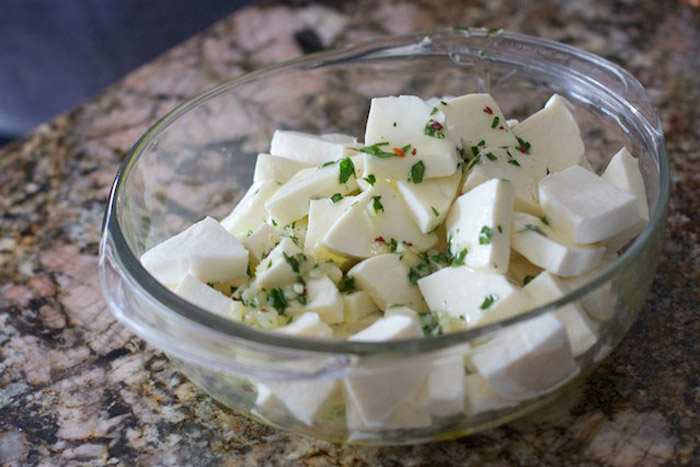 Source livelovepasta.com