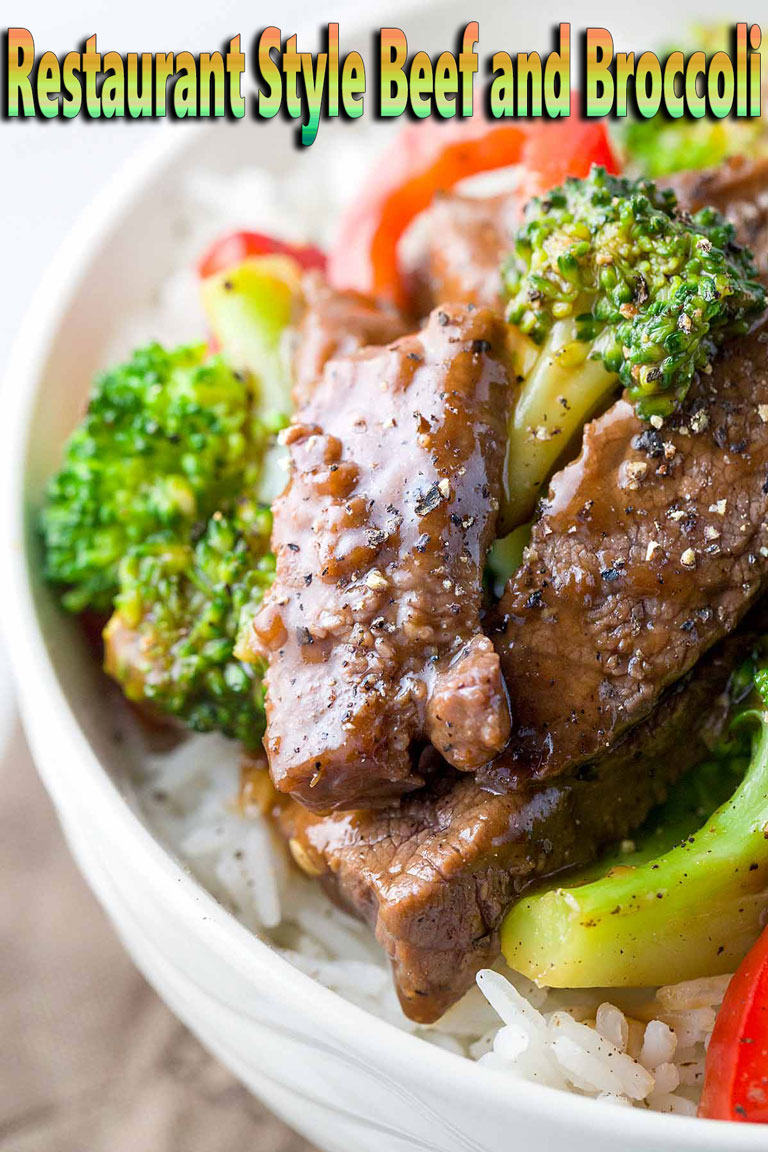 Restaurant Style Beef and Broccoli recipe
This at home version of Restaurant Style Beef and Broccoli is so much better than anything you'll get takeout. One bite & you'll never order it out again.
Ingredients
Beef Marinade:
1 pound flank steak, cut across the grain into thin slices, then cut into 2" length pieces
2 tablespoon hoisin sauce
4 tablespoons soy sauce
1 heaping teaspoon Sriracha/hot Asian chili sauce (or more to taste)
2 heaping teaspoons cornstarch
1 teaspoon garlic powder
½ teaspoon ginger powder
For the sauce:
1 tablespoon rice vinegar
2 tablespoons chicken broth
⅓ cup oyster sauce
¼ cup brown sugar
1 tablespoon sesame oil
2 tablespoons cornstarch
½ teaspoon salt
½ teaspoon pepper
6 garlic cloves, minced
1 heaping tablespoon ginger, minced
¼ teaspoon red pepper flakes
1 teaspoon peanut or vegetable oil
4 cups broccoli florets, cut into bit size pieces
¼ cup water
chopped green onions to taste (optional)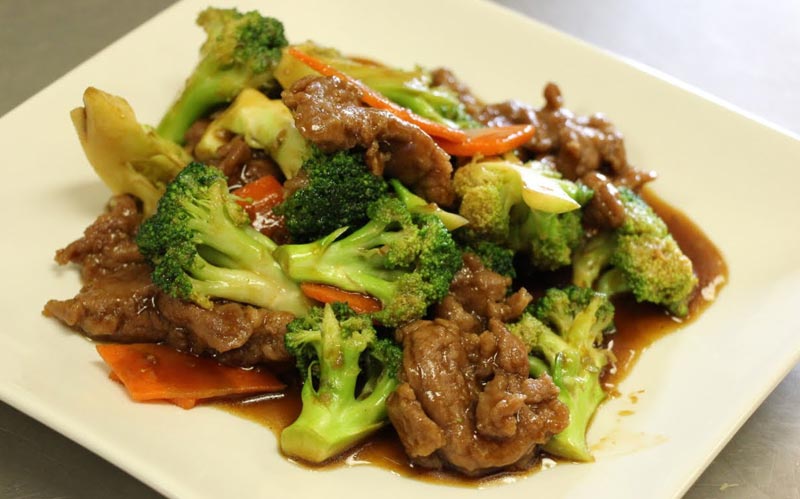 Instructions
First step is to make your marinade. Combine hoisin sauce, soy sauce, Sriracha sauce, cornstarch, garlic powder, & ground ginger. Place flank steak into a ziplock bag. Pour the marinade over, and press out as much air as possible. Refrigerate & marinate for 2-8 hours. You could even freeze it for a quick meal later on if you'd like, or make double & freeze half.
After the flank is all marinated, drain off any excess marinade. Whisk together the rice vinegar, chicken broth, oyster sauce, brown sugar, sesame oil, cornstarch, & salt and pepper to taste & set aside.
Heat enough oil to cover the pan in a large skillet over very high heat. I used vegetable oil, but you a lot of people choose to use peanut oil. Add the flank steak, breaking up any clumps. Allow to cook without stirring for 1 minute; stir & allow to cook an additional 2 minutes. Don't overcook or the meat won't be as tender. Transfer the meat to a heatproof plate & set aside.
Coat the pan again with a 1-2 tablespoons of oil & heat until very hot again. Add the broccoli florets & cook for about 45 seconds. Pour in ¼ cup of water, cover pan, & reduce heat to medium. Steam the broccoli until crisp tender, about 3 minutes.
Meanwhile, combine the minced garlic cloves with minced ginger, red pepper flakes, & oil (vegetable or peanut). Push the broccoli to the edges of the pain & add the garlic mixture to the center, mashing the mixture with a spoon until fragrant, about 20 seconds or so. Stir the mixture into the broccoli & then add the cooked beef back into the pan. Whisk the sauce that you made earlier & pour it over top of the beef & broccoli.Cook, stirring constantly, until the sauce is thickened & the beef is cooked through – about 2 minutes. Garnish with chopped green onions, if desired.
Source mrshappyhomemaker.com