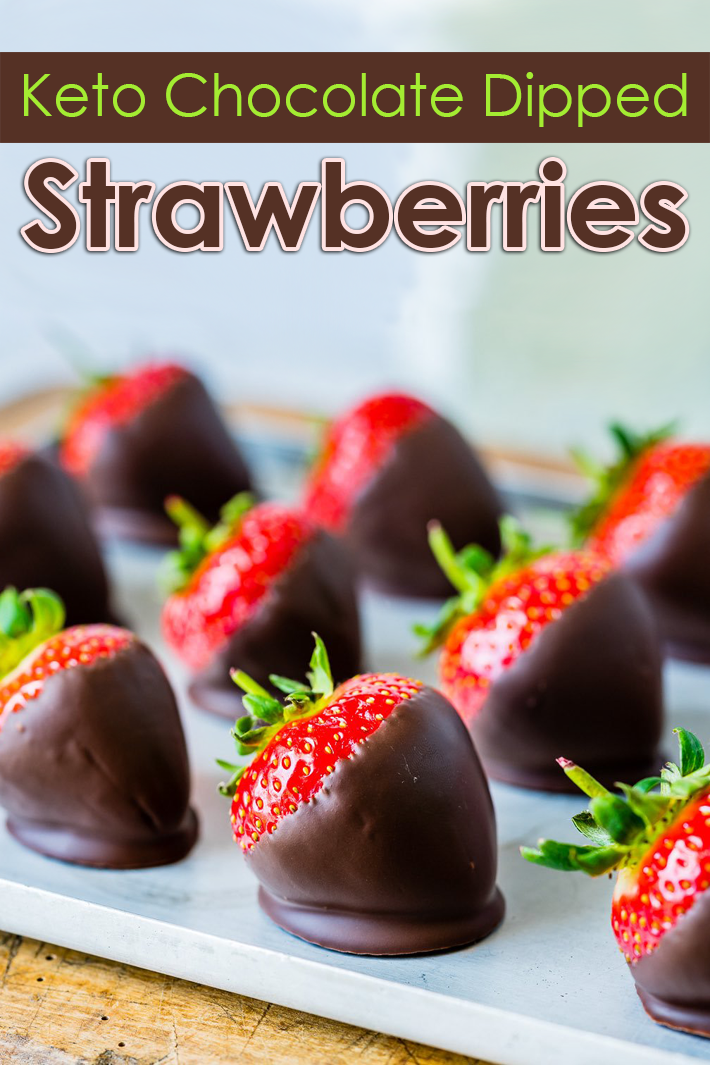 Keto Chocolate Dipped Strawberries – you must try this quick and easy recipe! Strawberries are pleasure, health, love, beauty. Chocolate paired with fresh and juicy strawberries, it's the perfect bite. Keto Chocolate Dipped Strawberries is healthy, easy & tasty dessert. For this recipe use sugar free quality dark chocolate and strawberries (always choose organic).
Keto Chocolate Dipped Strawberries
Tips
Pick only the best strawberries to dip – No one wants to bite into a chocolate dipped strawberry that isn't ripe. Make sure your berries are uniformly red with fresh healthy-looking leaves. Be extra wary of soft or mush spots because the chocolate will not stick to these areas.
Make sure your strawberries are dry – Water and chocolate are not friends. Even a few drops can make your chocolate completely seize up. After you rinse your strawberries, gently pat them dry to remove most of the water and then let them air dry completely before dipping for the best results.
Bring to room-temp – Room temperature berries are preferable for dipping. Take your berries out early enough to let them warm up a bit before you dip them.
Use  Lily's Sugar Free Chocolate Chips – Lily's dark sugar free chocolate baking chips are great for making everything from cookies to pancakes…to snacking right out of the bag. Lily's chocolate is sweetened with stevia, a zero calorie, natural sweetener. Made with fair trade, unsweetened chocolate and vanilla.
Ingredients
8 oz Lily's Sugar Free Chocolate Chips
24 large (1-3/8″ dia) Strawberries
Directions
Line a baking sheet with aluminum foil or waxed paper. Break chocolate bars into pieces; place in the top part of a double boiler or a metal bowl set over (but not touching) a pot of simmering water. Stir one to two minutes, until chocolate is melted. Remove from heat.
Holding each strawberry by the stem, dip in chocolate, leaving a 1/4inch border at the top. Gently shake off excess chocolate; place berry on foil. Repeat with remaining berries. Reheat chocolate if necessary.
Refrigerate for about 30 minutes to an hour so the chocolate harden over the berries and serve while still cold.