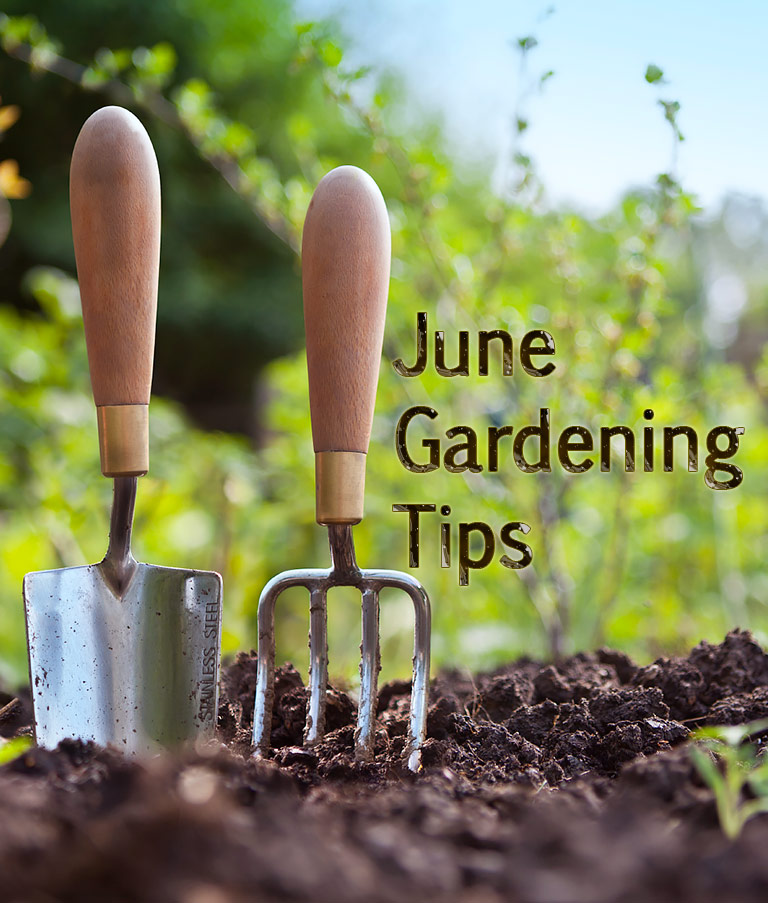 June Gardening Tips
Early June is a great time to finish planting gardens, containers and hanging baskets and then spend time relaxing on your deck, porch or patio enjoying the beautiful colors. June is a great month for outdoor entertaining and showing off your yard and garden when plants are fresh and growing at their best. Mosquitoes may chase you indoors at dusk but the long days allow time for both gardening and socializing.
Weekly Tips
Week 1 Move house plants to shaded areas outside for the summer. Be aware that plants will need more water during hot and windy weather.
Week 2 Fertilize your lawn before very hot weather arrives and start watering if we don't receive at least 1" of rain every week. Start mowing higher (2 ½" or above) as the weather warms to encourage deep rooting and make the grass plants more resistant to stress.
Week 3 Harvest early season fruits and vegetables including strawberries, lettuce, radishes and peas when they are at the peak maturity. This is usually when they are full size and have good color but before they get overripe. Strawberries and other small fruits may need netting to keep the birds from helping themselves.
Week 4 Watch for tiny, sap-sucking insects called aphids on roses, perennial flowers, shrubs and trees. Many can be dislodged with a hard spray from your garden hose or 2 applications of insecticidal soap will usually greatly reduce any aphid damage to your plants.
Week 5 Keep harvesting rhubarb through the month of June and pull out any flower stalks that appear.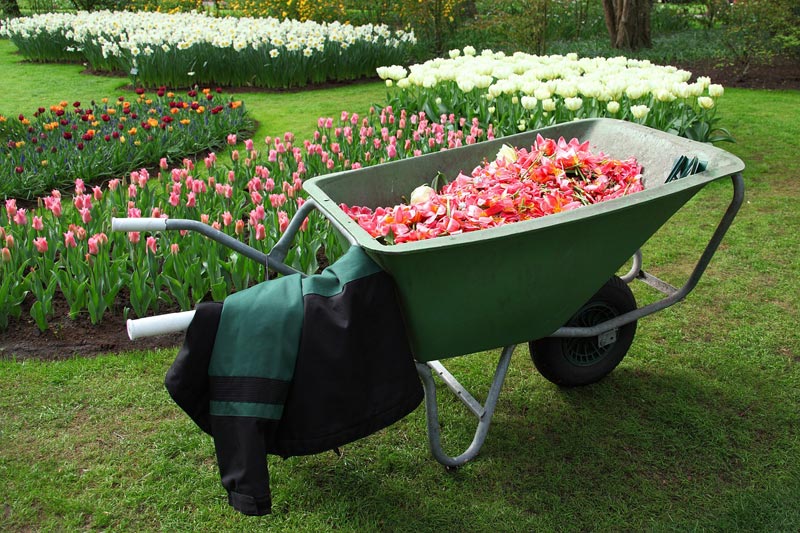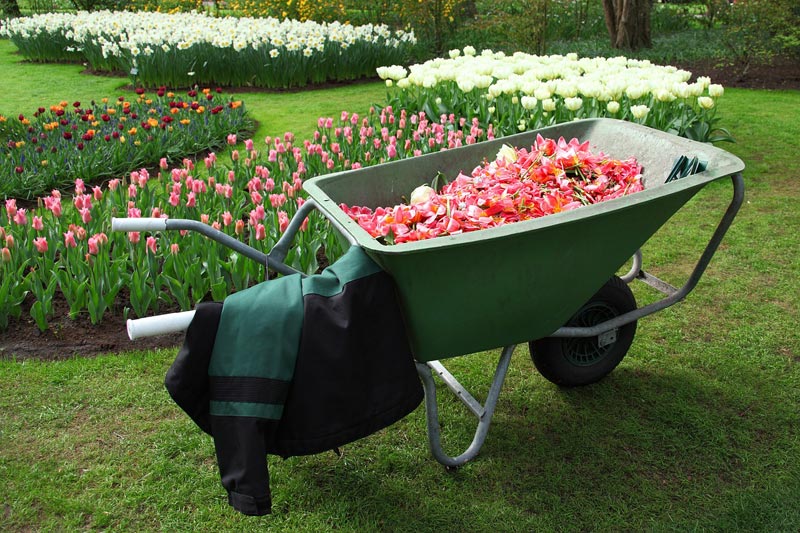 Garden Maintenance
Keep on top of weeds during the early summer when they are small and easy to pull. If you keep your garden plants well watered and fertilized, they will quickly fill in bare spaces and give weeds fewer places to grow. Mulches are a great way to deter weeds and retain moisture in the soil.
Prune spring flowering shrubs such as lilacs and bridal wreath spirea right after they finish blooming to avoid removing next year's flower buds. Older stems can be removed to the ground and plants can be lightly shaped by cutting the longest branches part way back with a pruning shears. This results in plants with a more natural look that will stay dense in the middle and bloom well again next year.
Some perennial flowers such as Monarda and Artemisia are very fast growers and will take over your garden if they get a chance. Don't be afraid to dig out parts of large clumps and share them with friends or put in the compost pile.
Grass can quickly invade gardens and landscape plantings and is best deterred with a good quality edging that is properly installed. Many options are available and all are most attractive if installed with smooth, flowing curves. Hire a professional landscaper or consult books or websites to make sure you end up with a project you are happy with.
What to Plant
1. Do you have a graduation party coming up? Garden centers will be well stocked with good-size annuals and perennials that are in full bloom. Take a look around your yard and see if some areas could benefit from instant color.
2. All warm-season plants including tomatoes, peppers and melons can be safely planted in June. If tomato plants are leggy they can be planted deeper and will root along the buried stems.
3. Trees and shrubs growing in containers can be planted anytime during the growing season but planting in June gives plants a full season to become established before winter. The Arboretum is a great place to see the best trees, shrubs and evergreens growing in beautifully designed gardens. What a great way to get ideas on landscape design, plant combinations and become informed of the many beautiful plants available at garden centers now.
Source arboretum.umn.edu