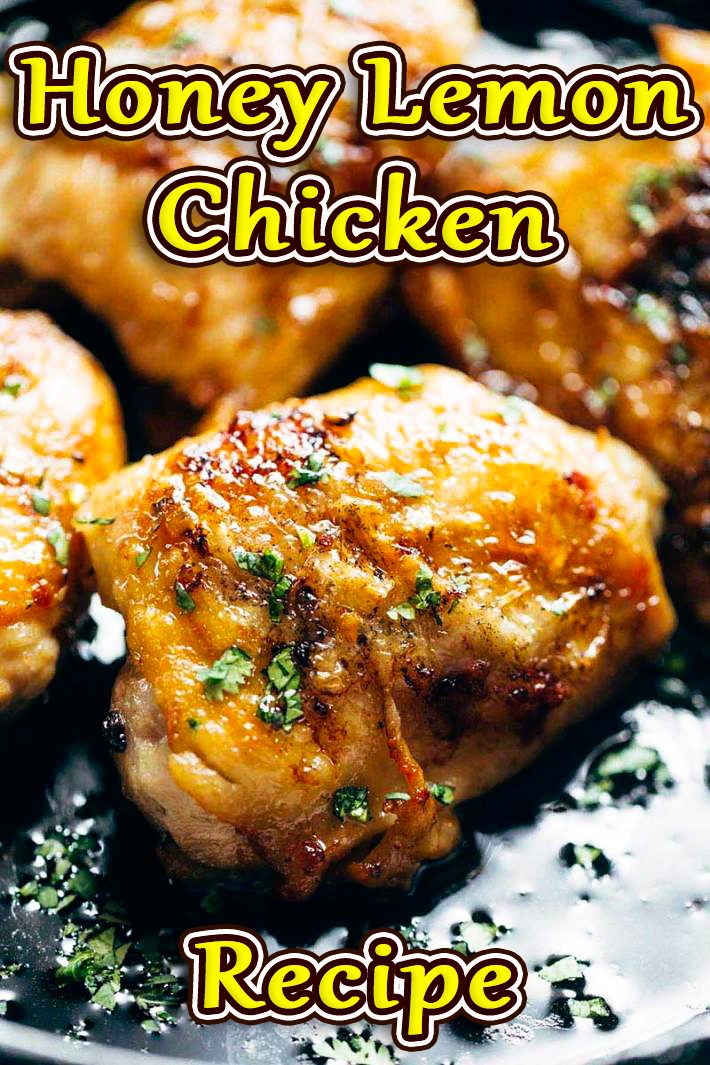 Honey Lemon Chicken Recipe
This is simple, rustic, and extremely bright and lemony. This is for those of us who want our lemon chicken to actually taste like lemons.
The best part about this recipe is that it only requires a few ingredients. I had all of the ingredients in the pantry and some chicken thighs in the fridge and this meal was on the dinner table in no time at all!



let's get a simple honey lemon chicken dinner on the table for you and your family. Toss up a green salad and bust out a loaf of bread and you are a domestic boss right now. You are going to love this simple but full of flavor meal!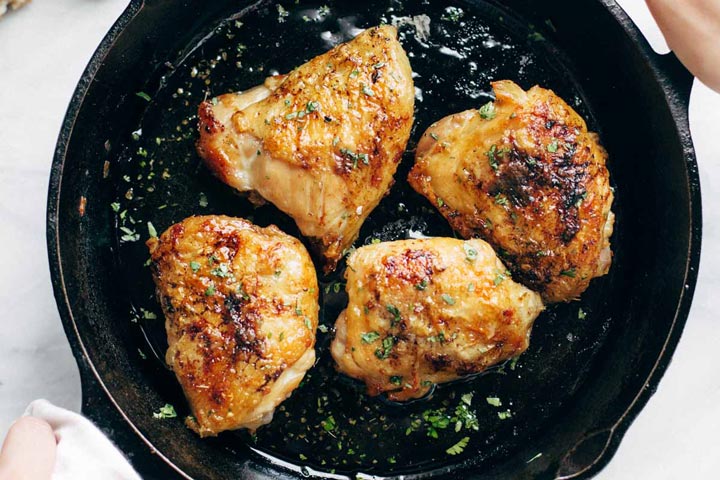 Ingredients:
1 lb. chicken thighs (4 pieces)
½ cup lemon juice (2 lemons)
¼ cup olive oil
1 clove minced garlic
1 teaspoon sea salt
½ teaspoon dried oregano
1 tablespoon honey
Instructions:
Turn the oven to the broil setting (about 450-500 degrees Fahrenheit). Place the chicken skin-side down in a well seasoned cast iron skillet (we use LODGE all the way baby!). Broil for 15 minutes. Flip the chicken over so the skin is facing up – broil for another 15 minutes.
Make the sauce by whisking the lemon juice, olive oil, garlic, sea salt, and oregano together.
Dip each chicken piece in the sauce (lazy girl pro-tip – you can also just pour or brush a little bit of the sauce over the chicken) and return to the hot oven for a few minutes. The exterior of the chicken should get crispy and golden brown.
When the chicken is done, set aside. Pour out the drippings from the pan (reserve them!), wipe out any large residual chicken bits, and put the cast iron back on a warm burner. Add a few tablespoons of the reserved chicken drippings and the remaining sauce + honey. Simmer for just a few minutes until the sauce is bubbly and hot.
Pour the remaining sauce over the chicken and sprinkle with fresh parsley. Serve with a green salad and crusty bread for soaking up the very lemony sauce!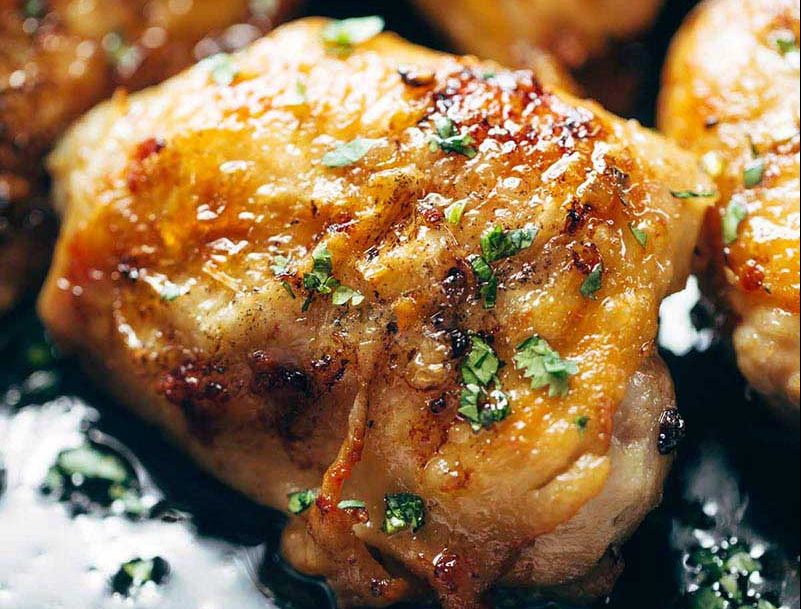 Source yummly.com