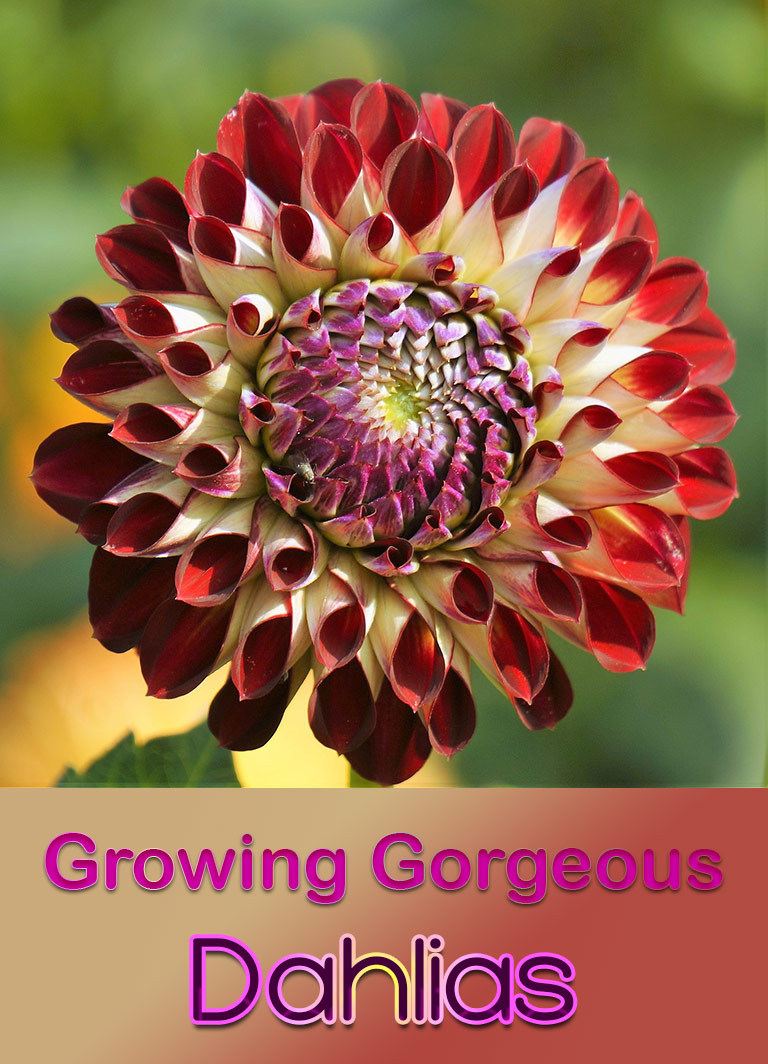 For spring flowers, consider the dahlias: glamorous, voluptuous, and infinitely diverse. Some varieties are demure, with simple, daisy-like shapes, but they are the exception. Most dahlias are movie-star flamboyant—big, petal-packed blossoms in nearly every imaginable hue, including black flowers. "Pompon" varieties look like lollipops; others resemble water lilies or shaggy chrysanthemums. Petals can be rolled into spiky quills, twisted like fringe, or arranged with geometric precision.
Then there are the so-called dinnerplate dahlias, like gigantic pinwheels measuring nearly a foot across. All are superb as cut flowers. Their hollow stems are long and strong, and their blossoms last up to a week in water without losing their statuesque form.
If you're planting a cutting garden, of all the flowers you could grow, dahlias offer the most reliable source for your vases, blooming from midsummer through fall. The diversity of the flowers' forms and colors makes it possible to cultivate hundreds of varieties and still have no two the same.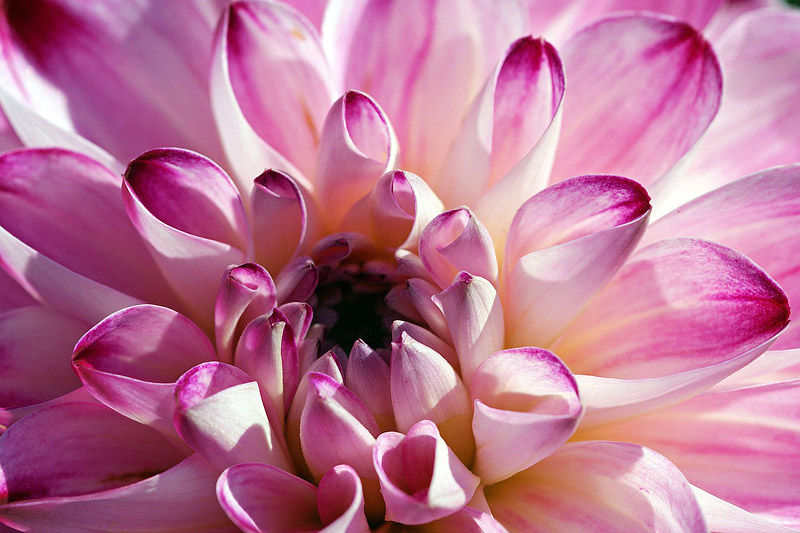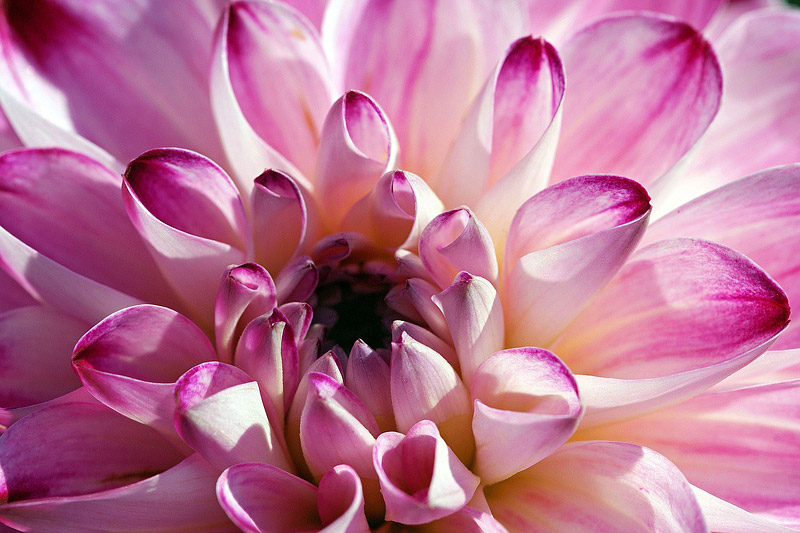 Begin with the homely tuber. Soil enriched with organic matter provides the sort of spongy, fertile loam that fuels vigorous growth. Fresh green sprouts will quickly shoot skyward. Stake them. With their lanky, top-heavy profile, dahlias need something to lean on.
In fall, after frost blackens the foliage and brings the dahlia season to a close, reverse the process. Carefully dig the tubers from their beds and store them in a cool, humid room. There they will lie dormant, waiting for spring when they will reawaken, ready to dazzle anew.
The Root of All Beauty
Dahlias aren't especially prone to problems, so they are ideal for organic growers. Here's how to plant their tubers (underground stems).
1. Purchase from a reputable source.
2. Plant the tubers, sprouts up, in spring about 6 inches deep after there is no longer a chance of overnight frost. 
3. Give your flowers rich, organic soil. If your dirt is home to lots of earthworms, it will grow great dahlias. 
4. Dahlias love sun. If you only have shade, grow something else. 
5. Water a couple of times a week if it doesn't rain. 
6. Don't Forget To Do This If You're Raising Dahlias: Support tall dahlias with three stakes arranged in a triangle around the main stem or tie to a tall terrace. If you'd rather not bother with stakes, grow dwarf varieties. 
7. In cold climates, dig the tubers and store them at 38 to 45 degrees. Or forgo the digging and purchase new tubers in spring.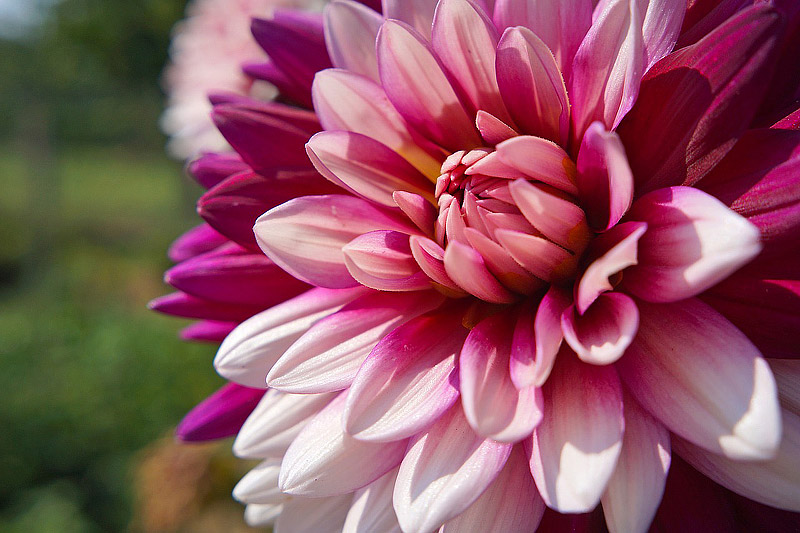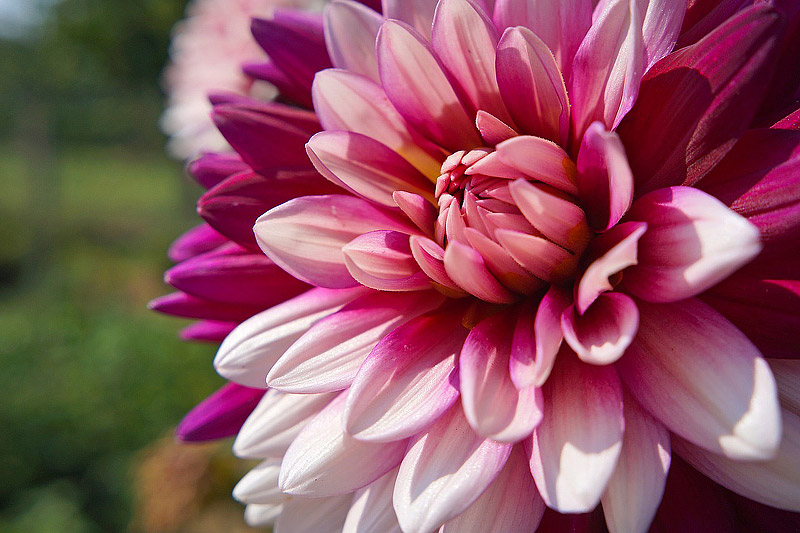 Not ready to grow your own? Ask your local florist about organic cut blooms.
Source: rodalesorganiclife.com