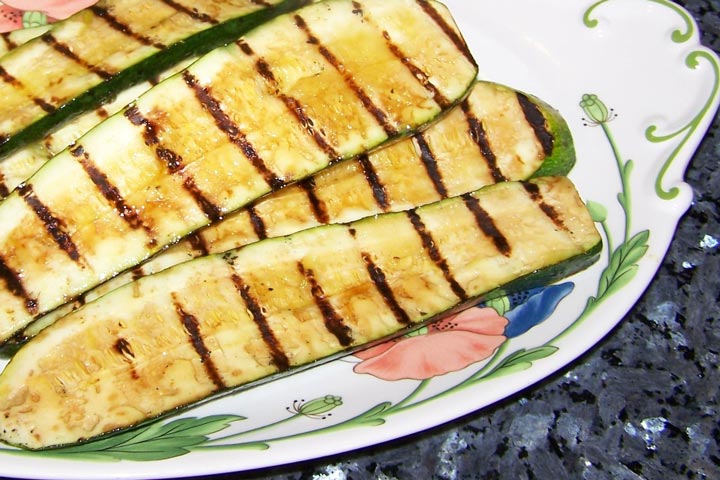 Grilled Zucchini with Lemon and Olive Oil recipe
The entire process takes less than ten minutes once you have the grill (or even a grill pan) preheated. And once the zucchini is grilled you can eat it warm or cold, alone or chopped and combined with other grilled veggies. It's great served alongside grilled meats, but can also make an interesting sandwich addition, or even layered into lasagna.
Ingredients:
zucchini, cut lengthwise into 1/2-inch slices (allow one small zucchini or half a
large zucchini per person)
fresh lemon (allow 1/2 lemon for 2 – 3 large zucchini)
olive oil
salt
fresh ground black pepper
Instructions:
Preheat gas or charcoal grill. Place zucchini slices in a large bowl then squeeze lemon juice over the zucchini and toss to coat. Drizzle with a bit of olive oil and rub the slices with your fingers to make sure all sides are coated with the oil and lemon. Arrange slices on a platter and sprinkle with a pinch of kosher salt and a few grinds of black pepper. Turn the slices over and season the other sides with salt and pepper as well. Grill the slices over direct medium-high heat for a few minutes per side or until nice grill marks appear and zucchini is tender. Serve warm or at room temperature.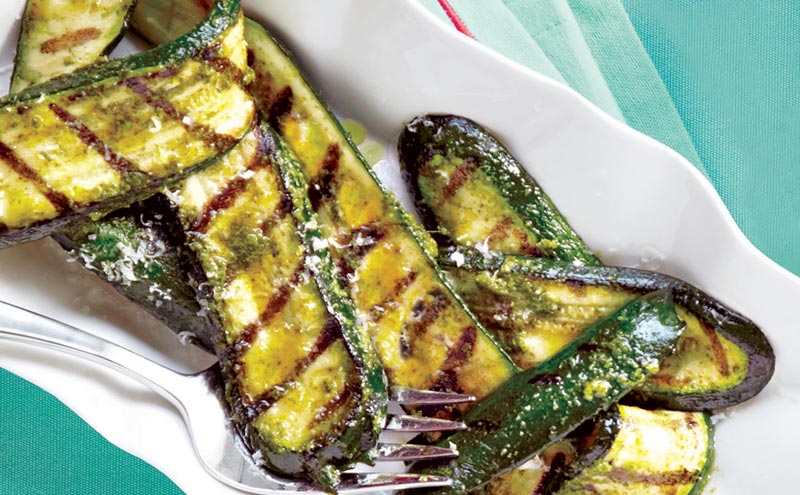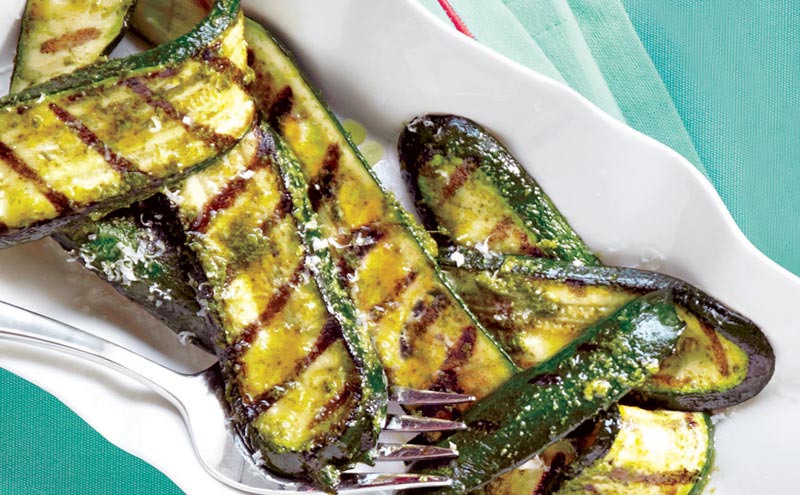 Source pinchmysalt.com