Easy Apple Raisin Pie Slices Recipe
Looking for a fruit dessert? Bake this delicious pie with apples, raisins and serve with ice cream.
Ingredients:
1 Pie Crust, softened as directed on package
1/4 cup sugar
1 tablespoon all-purpose flour
1/2 teaspoon ground cinnamon
2 cups finely chopped, peeled baking apples
1/4 cup raisins
1 tablespoon butter or margarine, cut into pieces
1 tablespoon sugar
Ice cream, if desired
Directions:
Heat oven to 425°F. Spray cookie sheet with cooking spray. Unroll crust. Place crust in center of cookie sheet.
In medium bowl, mix 1/4 cup sugar, the flour and cinnamon. Add apples and raisins; toss gently to coat. Spoon apple mixture lengthwise down center third of crust to form 5-inch-wide strip to within 1/2 inch of top and bottom ends, pressing lightly to distribute evenly. Dot apple mixture with butter.
Fold sides of crust to center, overlapping center slightly, to enclose apple mixture. Fold top and bottom ends over about 1/2 inch. Brush crust lightly with water; sprinkle with 1 tablespoon sugar.
Bake 20 to 25 minutes or until crust is golden brown. Cool 15 to 20 minutes. Cut crosswise into slices.
Serve with ice cream.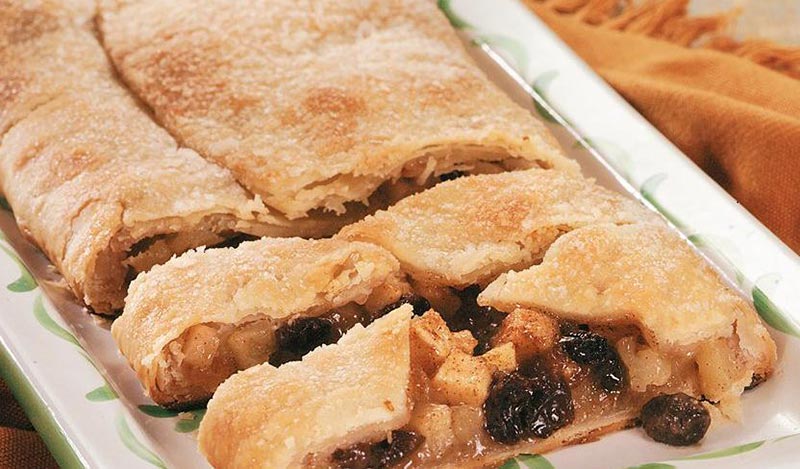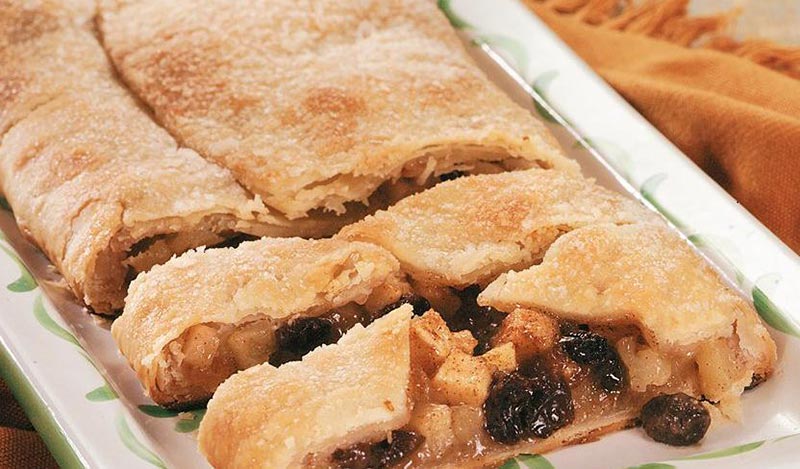 Source bettycrocker.com