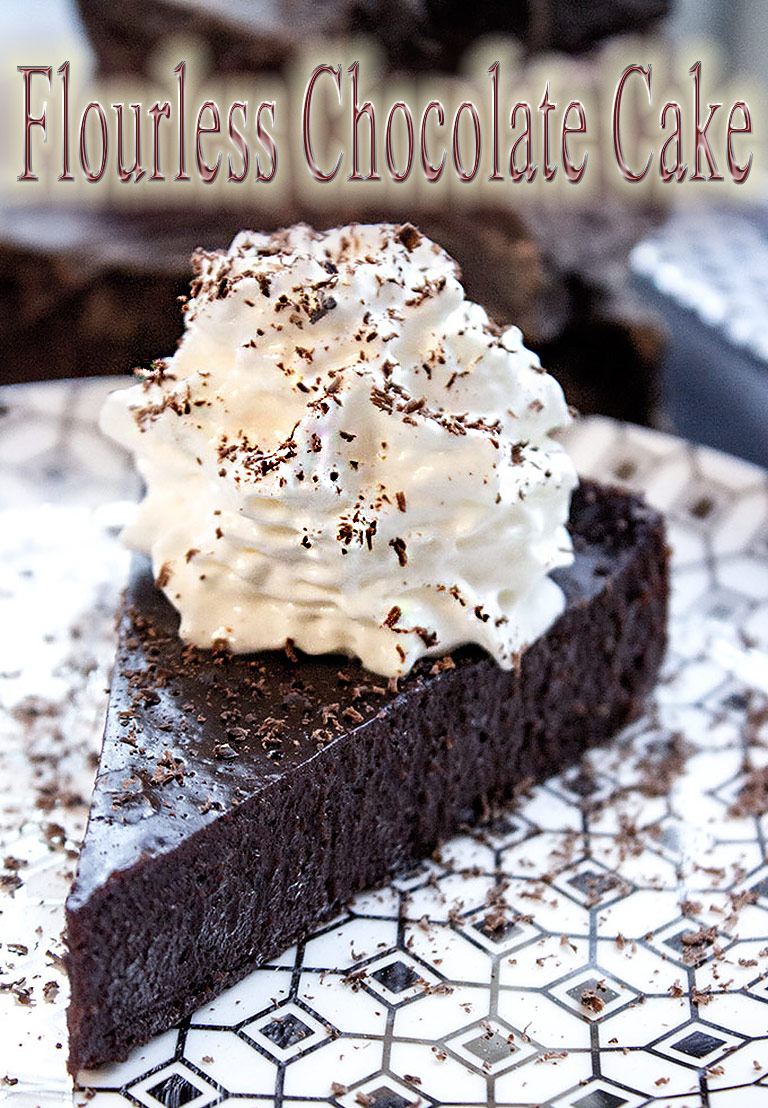 Flourless Chocolate Cake is enough of a description to sell me on this recipe, but the fact that it is only 4 ingredients and no stand mixer to clean makes it a total no brainer. This cake isn't like your normal cake from a box mix with icing, it is more like a cross between fudge and ganache with the texture of cheesecake.
With something so rich I find a small slice is usually plenty and the best part is that leftovers are just as good. This cake not only doesn't go stale but the silky texture of it is completely transformed in the fridge to a firm, dense texture that is just addicting.




Looking for something to kick it up a bit? Here are some optional topping ideas:
Chopped berries or your favorite fruit.
A tropical twist with toasted coconut flakes and chopped mango.
Whipped cream with chocolate shavings.
Whipped coconut cream.
Ice cream or sorbet.
Peanut butter! But put it in a little bowl and microwave it for 15-20 seconds so it is runny.
Flourless Chocolate Cake With Only 4 Ingredients 
Serves:16 servings
Prep time:5 mins
Cook time:75 mins
Total time:1 hour 20 mins
Ingredients: 
12 ounces dark chocolate, semisweet, milk or bittersweet can be used too (whichever you prefer)
2 sticks butter, cut into pieces
5 large eggs, room temperature
1¼ cups sugar
Instructions:
Pre-heat the oven to 350 degrees.
Add 1 inch of hot water to a pan with at least two inch sides that is larger than your springform pan. (I use a 10-inch springform pan.)
Add the chocolate and butter to a microwave safe bowl.
Microwave for 30 seconds, in three intervals (wait a minute or so before each one) but don't mix.
Let sit for one minute, then stir the butter and chocolate until smooth.
In a larger second bowl, mix the eggs and sugar with a whisk.
Make sure the chocolate is not too hot or wait another minute or two.
Whisk in the chocolate into the egg mixture slowly until fully combined.
Sit your spring form pan on top of a sheet of foil and press it up against the sides so there is a barrier between the pan and the water.
Add the batter, cover the top with foil and put it in your pan with water.
Bake in a water bath for 75 minutes.
Remove from oven and from water bath.
Uncover and let cool completely.
Source: dinnerthendessert.com