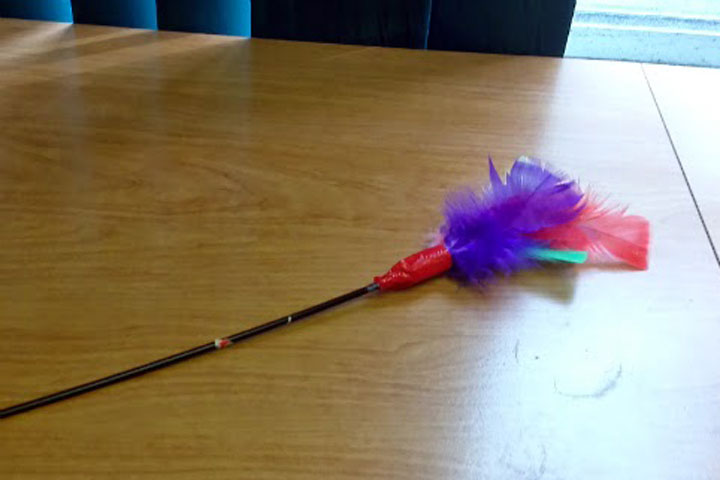 Refurbished Feather Wand
You will need:
5 or 6 feathers
Flexible stick, 2 feet or so in length
Duct tape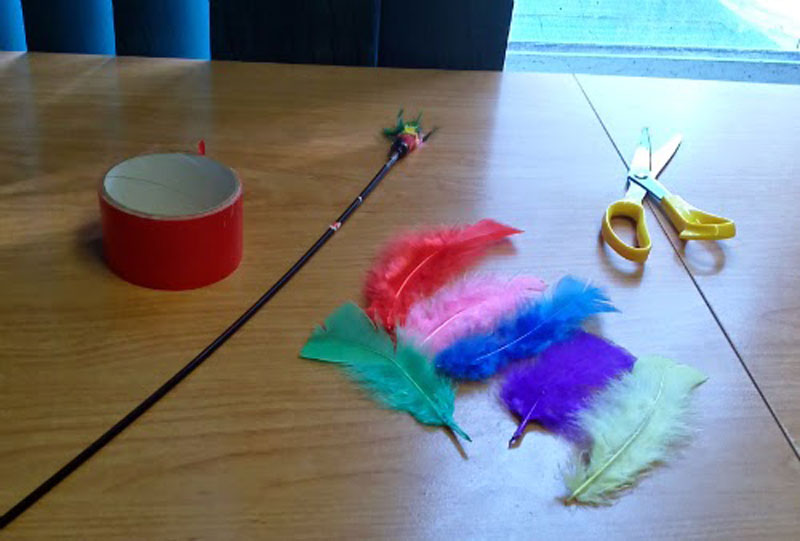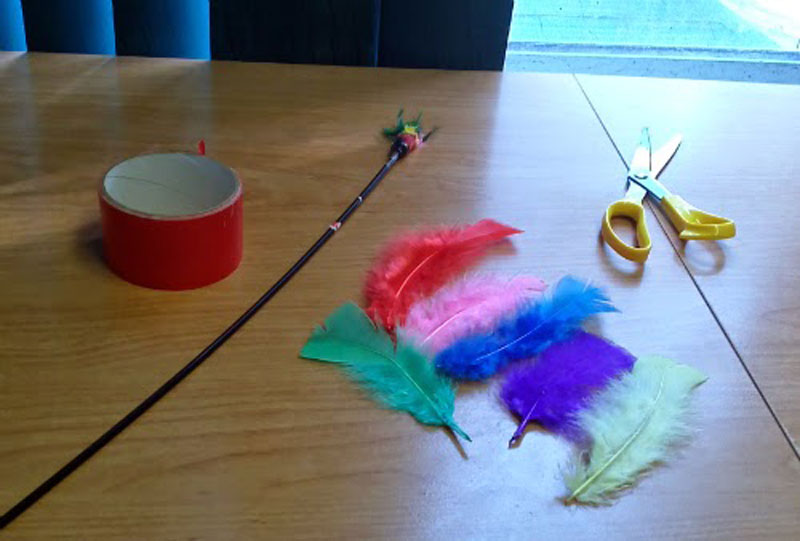 Procedure:
Cut off a strip of duct tape four or five inches in length. Lay the bottoms of the feathers side by side at one end. Wrap feathers and tape around end of stick. Squash tape together at non-feather end for close fit.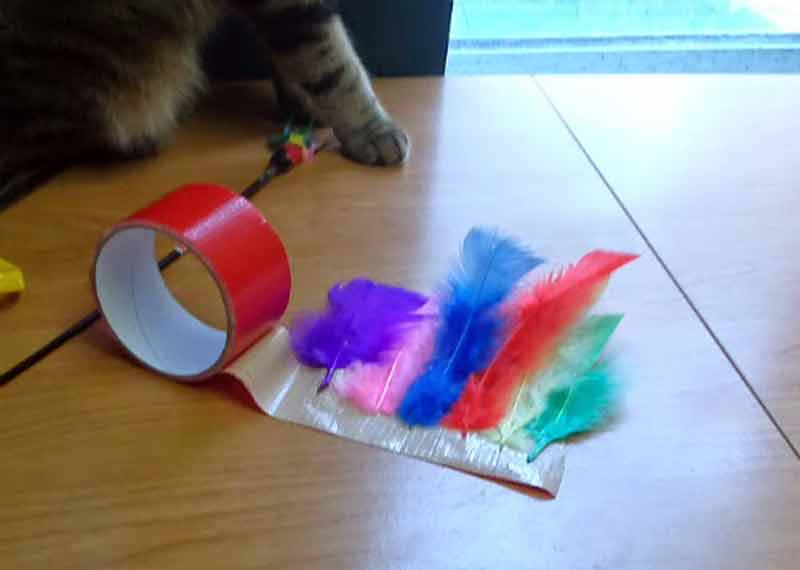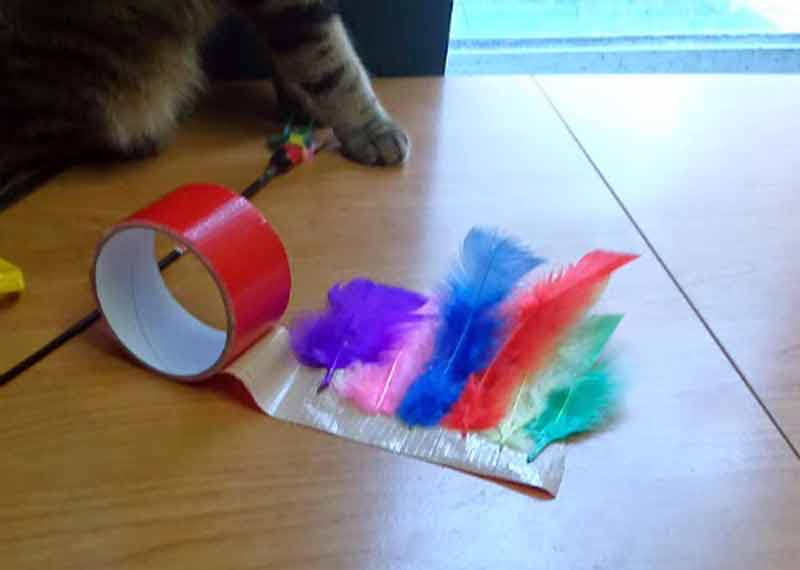 It works better if one of the feathers is stiff—a crow feather, for example—so it makes an intriguing rustling noise when you rub it across the floor.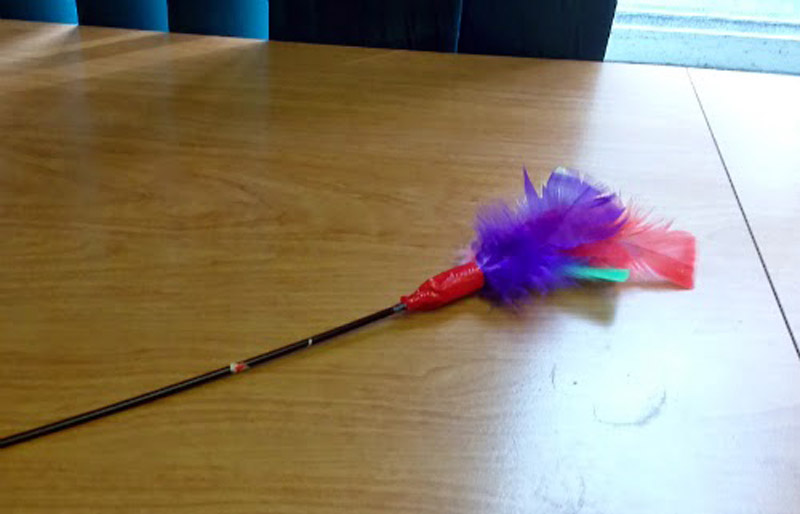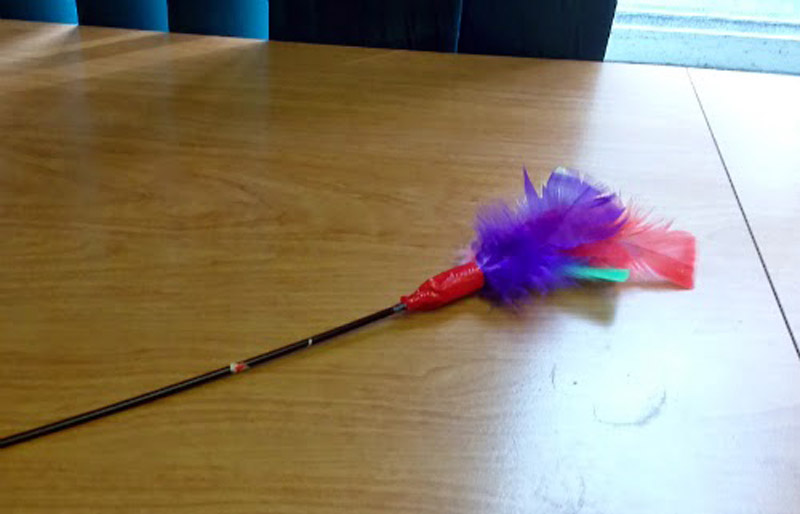 Source Kate's Virtual Kitchen