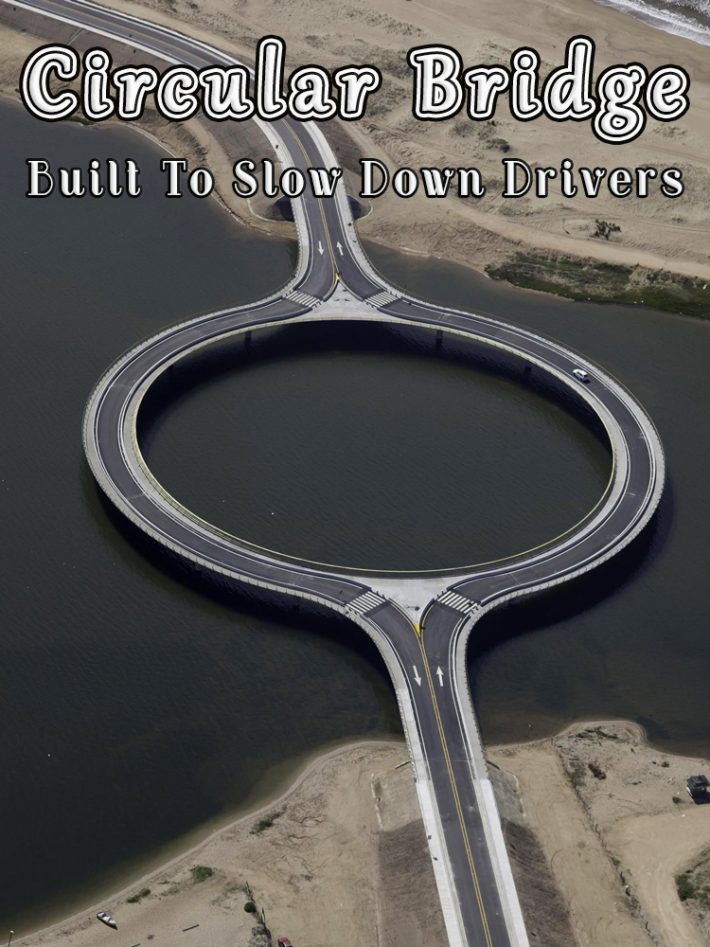 Circular Bridge Built To Slow Down Drivers So That They Would Enjoy The View
The end of 2015 saw the completion of a round bridge that stretches across Laguna Garzón between the cities of Rocha and Maldonado on the southern coast of Uruguay. Designed by Rafael Viñoly, the bridge took 12 months to complete, and replaces a traditional raft crossing while encouraging drivers to enjoy the view.
"The concept of the Puente Laguna Garzon was to transform a traditional vehicular crossing into an event that reduces the speed of the cars, to provide an opportunity to enjoy panoramic views to an amazing landscape, and at the same time create a pedestrian place in the centre," said Viñoly.