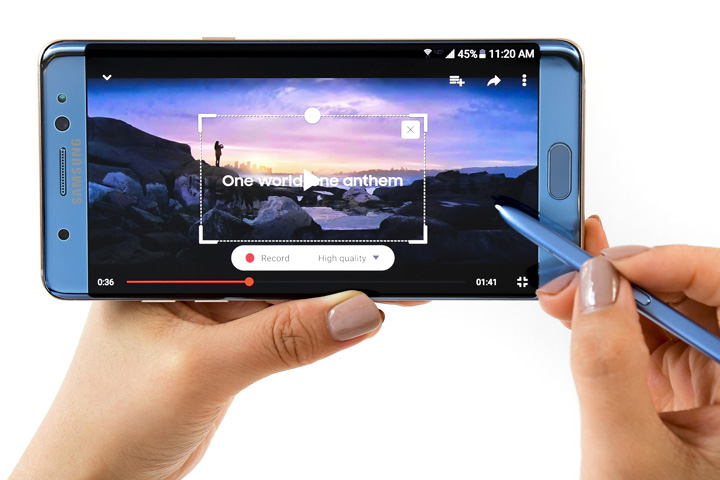 Samsung's Galaxy Note 7 is FINALLY official. Here's everything you need to know about the Galaxy Note and when you can buy one.
Samsung has just announced the latest instalment in its Android-based Galaxy smartphone range; the 5.7in Samsung Galaxy Note 7 phablet. The device has been the talk of the town for many months now, but has finally been unwrapped at a special event in New York on August 2. It's fast becoming a cliche to say this in tech journo circles, but it's true nonetheless that there are not many surprises with the official announcement following a long trail of rumours which have revealed, mostly accurately, near every detail of the Galaxy Note 7.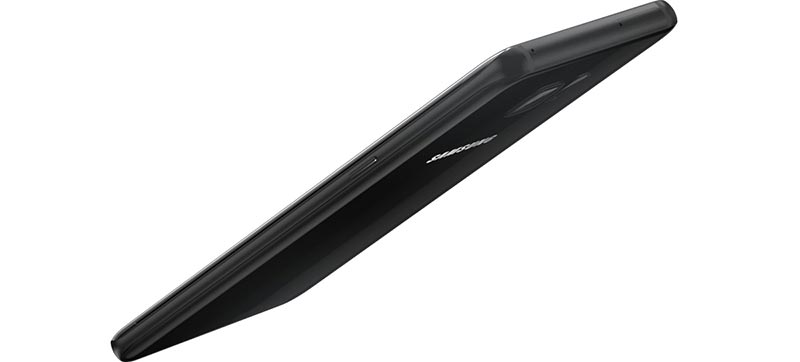 Samsung's next BIG THING will be the Samsung Galaxy S8, which is scheduled for launch inside early 2017 in its usual spot. However, in 2017 there is a MASSIVE potential curveball on the cards and it goes by the name of Samsung Galaxy X.
Why's it a curveball? Simple: the Galaxy X — which is believed to feature multiple models — will be the first commercial handsets that are completely flexible, meaning you will be able to fold and flex them. Samsung has been developing this tech for years, and in 2017 it will finally be ready for public consumption.




How the Galaxy X will effect the Galaxy S8 remains to be seen. Will it replace it? That doesn't seem likely given how much sway Samsung's Galaxy S brand commands in today's mobile space. What's more like is that it will be a side-brand like the Galaxy Note series. But if the rumours ring true and the Galaxy X is a truly flexible handset the reaction from consumers could be HUGE.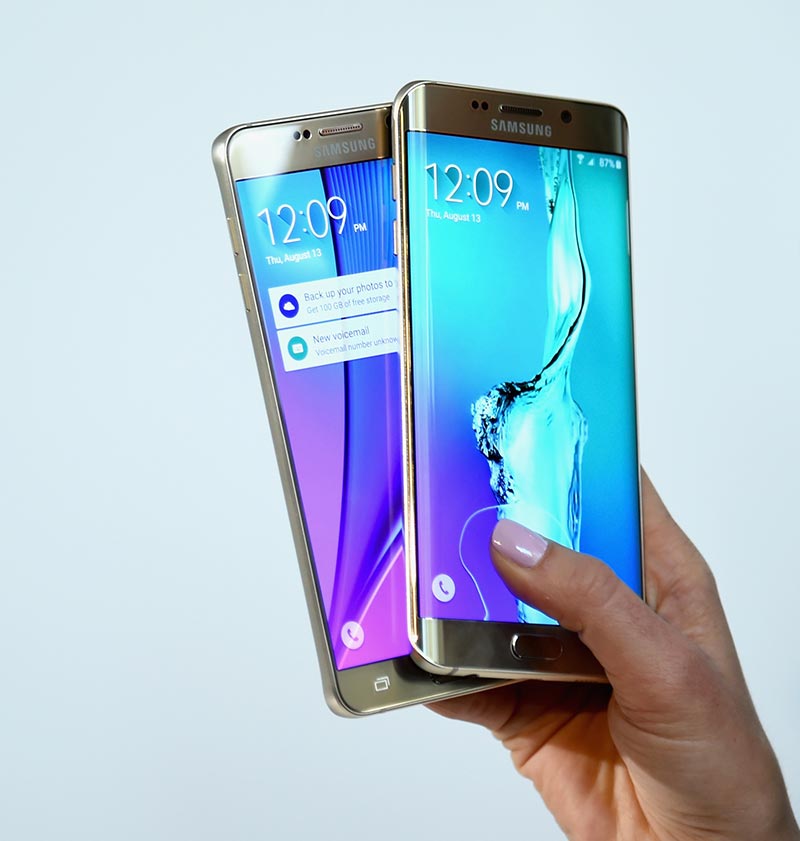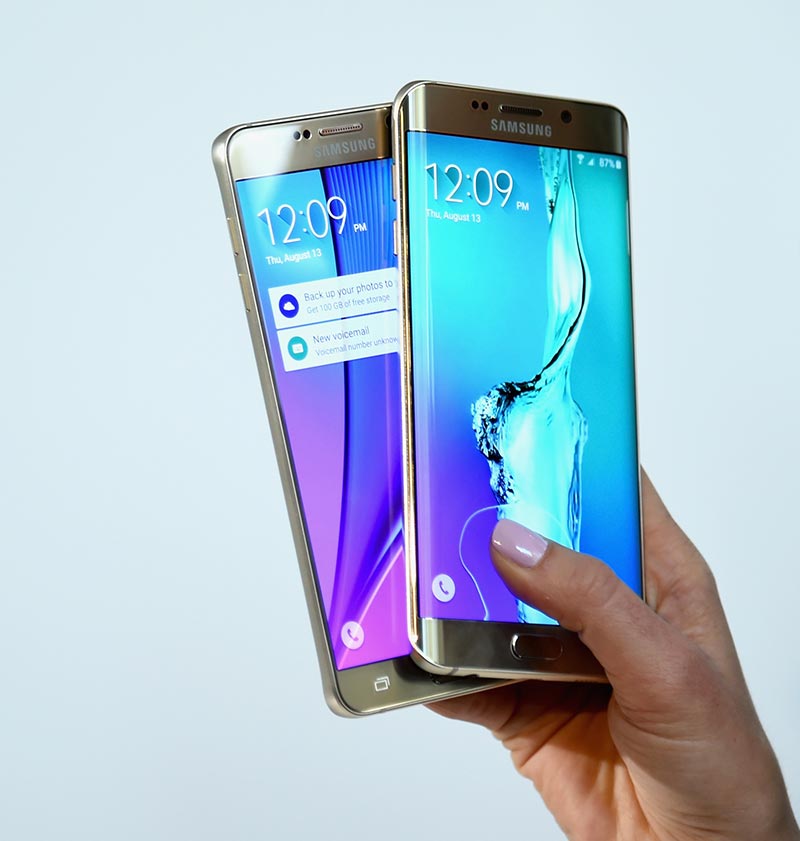 I mean, the status-quo of mobile design hasn't really changed since 2007, save for the advent of ever-larger displays. The Galaxy X and the technology behind it stands to seriously shake things up on the mobile front by showing consumers that they can have phones that change shape, flex and roll-up. I mean, just think about that for a second — it's HUGE. And, importantly, it'd give Samsung a huge marketing advantage of Apple and pretty much everybody else in the space.
Samsung Galaxy Note 7 6GB RAM & 128GB Storage Model A Reality?
Some pundits were a little shocked during the Galaxy Note 7 announcement when it emerged that Samsung was only revealing one storage variant for the phablet with 64GB of storage and 4GB of RAM. Recently there's been a push for higher storage models on flagship phones, with Apple raising its onboard storage up to 128GB, and with a phablet device with a focus on productivity, many expected the Note 7 would follow suit. There were also heavy rumours ahead of the launch for 6GB of RAM inside the Note 7.
Well, now following the launch, there's some evidence that a 128GB model with 6GB RAM may indeed exist. Chinese certification authority TENAA recently updated its listing for the Galaxy Note 7 with a 128GB memory and 6GB RAM variant, and if it's being certified in this way then it's pretty certain it will see a release. But the big question there is when? And perhaps more importantly where? So far it has only appeared on TENAA making us wonder if it will be limited to distribution in China. Only time will tell if a wider circulation will occur.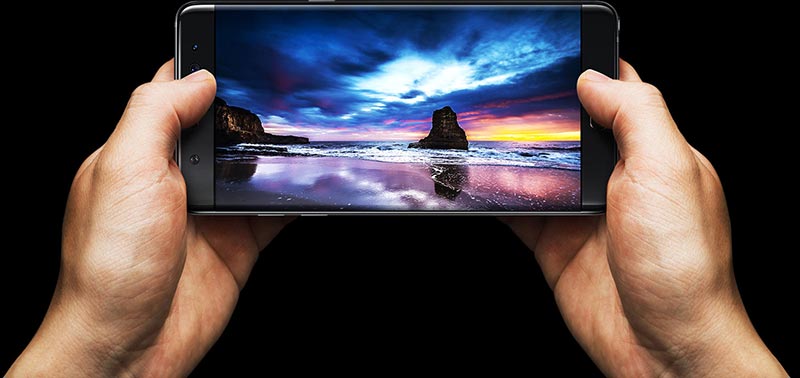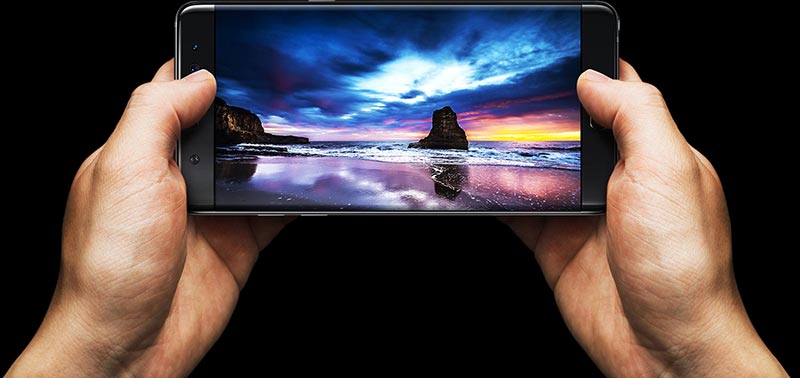 Samsung Galaxy Note 7: Design & Display
First and foremost is the fact that it is indeed called the Galaxy Note 7 not the Galaxy Note 7 EDGE (and not the Galaxy Note 6) in spite of also having an EDGE display with curved sides, just like the Galaxy S7 EDGE…but bigger.
It's a Super AMOLED setup (no surprise there) with a QHD resolution just as tipsters predicted. You may recall DisplayMate studied the Galaxy S7 EDGE's display technology and found it to be the best on the market bar none, on all fronts including brightness, sharpness, contrast, lowest reflective-ness, and more – it would appear Samsung has transferred that very same tech to the larger format. On top of that, Samsung has also borrowed some tricks from its 4K TV business, namely an HDR mode which allows for more vivid colour and contrast presets.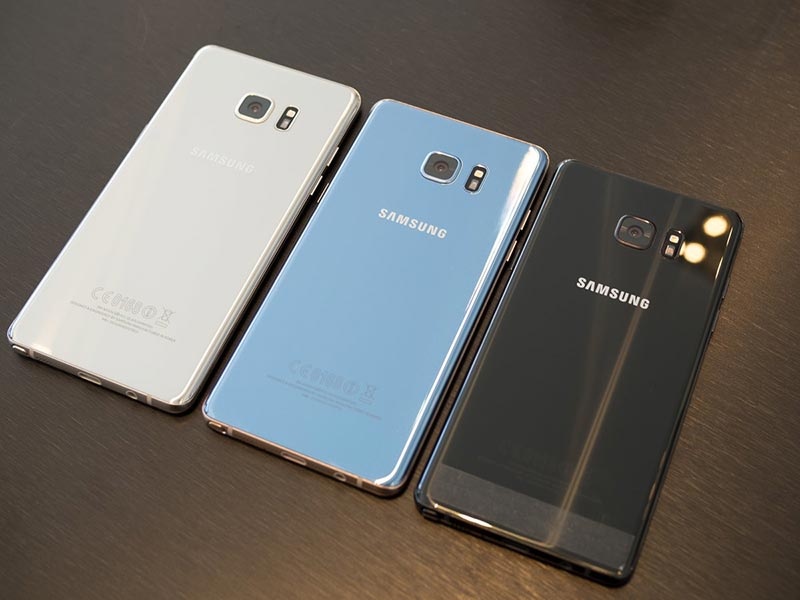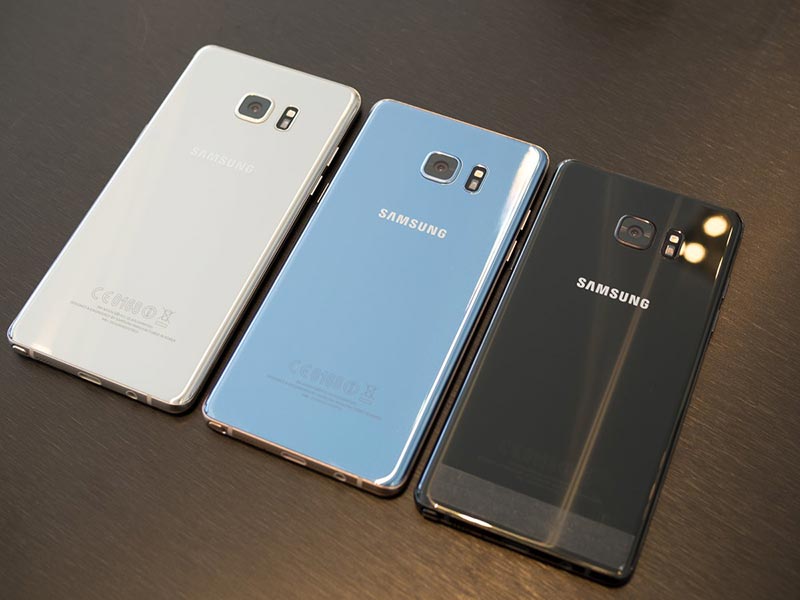 Meanwhile the overall design (as leaks already showed) is very similar to the Galaxy S7 series though a little more squared and angular in places – it's available in silver, gold, or black colour options too, and there's also the new "blue coral" colour which features gold trim instead of silver.
Naturally it also has a cavity in the base holding the S-Pen stylus, which Samsung says is even more precise than before with a "ballpoint-like" experience, as well as offering a bunch of new software features and capabilities (which we'll cover in more detail later). Just like the Galaxy S7 series, the Galaxy Note 7 is also IP68 water and dust resistant, the first Galaxy Note series device to be given this type of protection, better yet the stylus also functions underwater. Dimensions are 153.5 x 73.9 x 7.9 mm and it weighs 168g – impressively light for the size of this phone.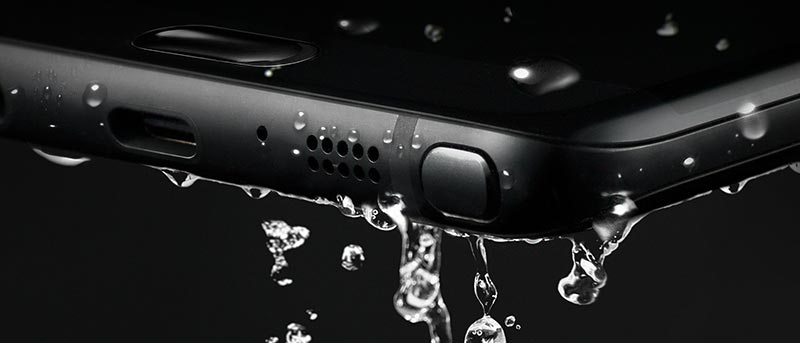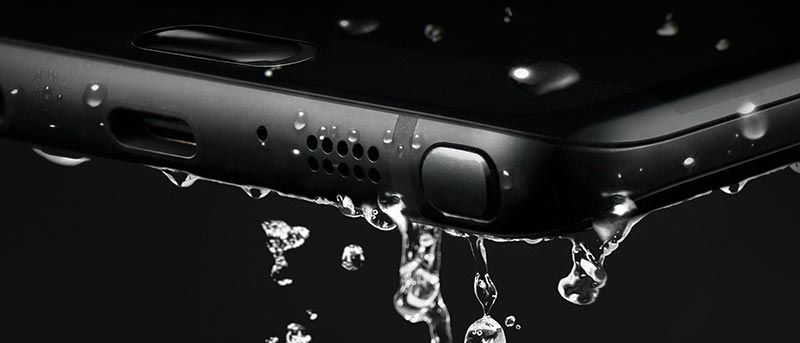 Samsung Galaxy Note 7: Hardware
The fingerprint scanner Home key has returned again, but as leaks showed we now have an iris scanner built-into the phone's frontage. This allows you to unlock the handset by lining your eye up inside some on-screen circles, but otherwise works pretty much like existing biometric security. As with the fingerprint scanner, Samsung is opening this up to app developers.
As per the pre-launch leaks, the handset features Type-C USB (with quick-charge support) and packs 64GB onboard storage for the base model, with microSD card support for up to 256GB of external memory. One fly in the ointment is that the microSD support doesn't include the new UFS format, with Samsung itself having recently launched a whole range of UFS microSD cards – the UFS format is much quicker for read and write speeds, so we can't help but feel Sammy has shot itself in the foot here. The internal memory, however, is UFS 2.0.
The processor, keeping with Samsung's usual MO, is region-dependent, with Qualcomm's Snapdragon 820 processor doing the business for the North American and European markets (and indeed, most other places) while Samsung's Asian home region has the firm's own Exynos Octa 8990. That means pound-for-pound its on the same level as the Samsung Galaxy S7 series rather than being an incremental upgrade, as it was expected it might feature the latest Snapdragon 821 and Exynos 8993 chips, but still, regardless, it's still tons more powerful than the last Galaxy Note.
Either way, they're 64-bit chips, though each model has 4GB of RAM onboard, NOT the 6GB many earlier rumours claimed!




Samsung Galaxy Note 7: Software & UI Features
The software package has received a bit of a visual overhaul, it's running on top of Android 6.0.1 Marshmallow (expect a Nougat update to follow between now and end of Q1 2017 we'd imagine!) with the firm's own UI over top, but as with the Galaxy S7 the overlay has been stripped down and tidied considerably compared to Samsung's past.
Despite this, the Galaxy Note series has always been about productivity, and maximising the potential of that big display combined with a pressure-sensitive stylus. Split-screen and windowed multitasking capabilities are still present and correct alongside several other now long-standing Galaxy Note features such as superb handwriting-to-text recognition and built-in cut, copy, and paste functions.
The Air Command radial menu has been tweaked to include three new functions too, all of them previously rumoured and fairly self-explanatory; Translate, Magnify, and Glance. The first two are pretty obvious, allowing you to translate text and magnify portions of the screen via the S-Pen, however, the third, Glance, is another multitasking feature allowing users to quickly see previews of an application by hovering over a thumbnail, and also enabling quick switching between said apps. There's also a handy gif-creator if you're into that sort of thing.


Samsung Galaxy Note 7: Camera
In terms of imaging, well it's a similar story to previous Galaxy Note handsets; the series isn't known for being particularly groundbreaking when it comes to photography, or at least not in terms of capture. Photo manipulation via the stylus features remains, however, pretty unique thanks to the built-in scrap-booking capabilities.
Previously the Galaxy Note series has tended to rely on utilising similar (often identical) imaging hardware to its contemporary Galaxy S flagship counterpart (as with many other features such as display and processor tech, of course) and this is largely the case here too.
The phone follows the Galaxy S7's lead in sticking with current trends for down-rated megapixel ratings, a more conservative 12MP primary and 5MP secondary affair, but with other aspects of the sensors improved; larger sensor size, larger pixel size, wider apertures, better focus modules, and so on. It has the Galaxy S7's f/1.7 aperture size and an optical stabilisation (OIS) module.
The Samsung Galaxy Note 7 has the same dual-pixel phase detection autofocus as the Galaxy S7, which is insanely fast improving both the utility of the Samsung imaging experience, but also the image quality as less detail is lost in the process.
Samsung Galaxy Note 7: Battery
The battery is a sizeable 3,500mAh setup, which although impressive is not quite the 4,000mAh behemoth many rumours claimed. Still, as with the rest of Samsung's premium range in recent years, the Samsung Galaxy Note 7 has been stuffed with battery saving software and hardware optimisations just like the Galaxy S7 – which offered some of the best battery performance so far this year – and there's an Ultra Power-saving mode for when you really need it.
Samsung has also implemented the Galaxy S7's Always On display feature which allows you to see the time and some notifications even when the phone is asleep, at very little noticeable cost to battery life. You can also take notes on the Always On display in standby mode.


Source knowyourmobile.com