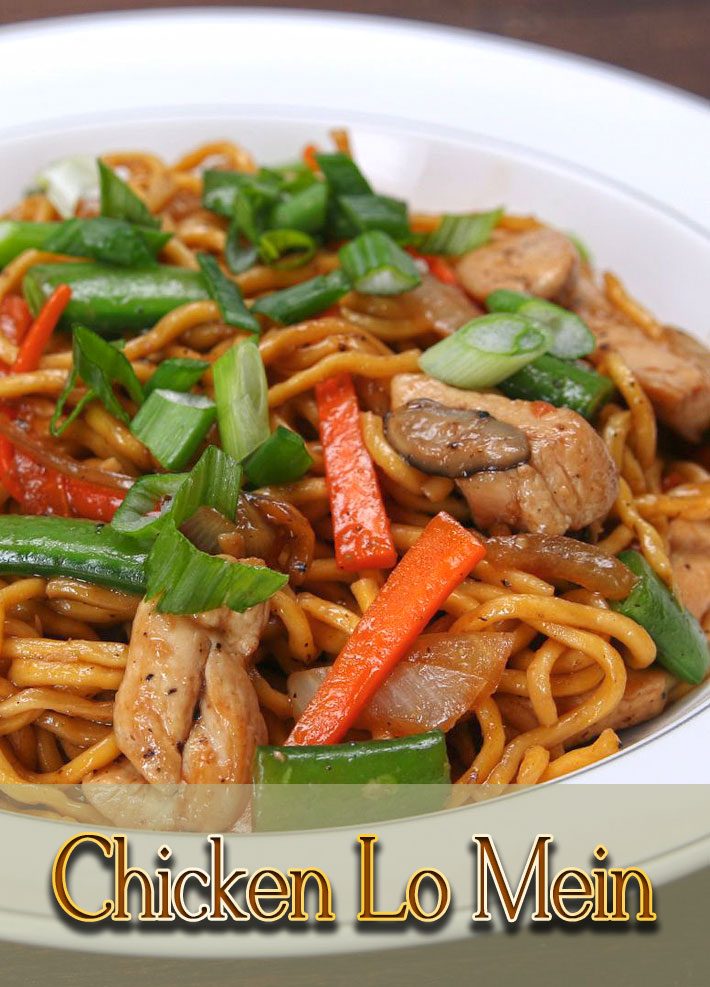 When it came to Chinese takeout, the one item that I ALWAYS requested was chicken lo mein. If you're a chicken lo mein fan, definitely give this recipe a try! The key to the deep color of these noodles is dark soy sauce, which you can find at any Chinese grocery store.
Chicken Lo Mein Recipe
Ingredients:
4 servings of egg noodles
3 Tbsp. of hoisin sauce
1/4 cup of chicken broth
2 Tbsp. of soy sauce
2 tsp of sesame oil
1 tsp of cornstarch
1 Tbsp. of vegetable oil
1 Tbsp. of ginger
2 garlic cloves, minced
1/2 medium onion, sliced
1/2 shiitake mushrooms, sliced
1/2 cup of carrots, sliced
1/2 cup of sugar snap peas, halved
1 lb of chicken breast, sliced
chopped scallions for garnish
Directions:
Mix sauces, set aside.
Heat oil over medium-high heat. Add ginger and garlic cloves, stir until fragrant. Add chicken, cook until no longer pink (3 to 4 minutes). Add onions, mushrooms, carrots and sugar snap peas. Stir fry until vegetables are tender. Add the cooked egg noodles. Toss in sauce and cook for another 3 minutes.
Garnish with scallions.
Source: Tasty
www.youtube.com