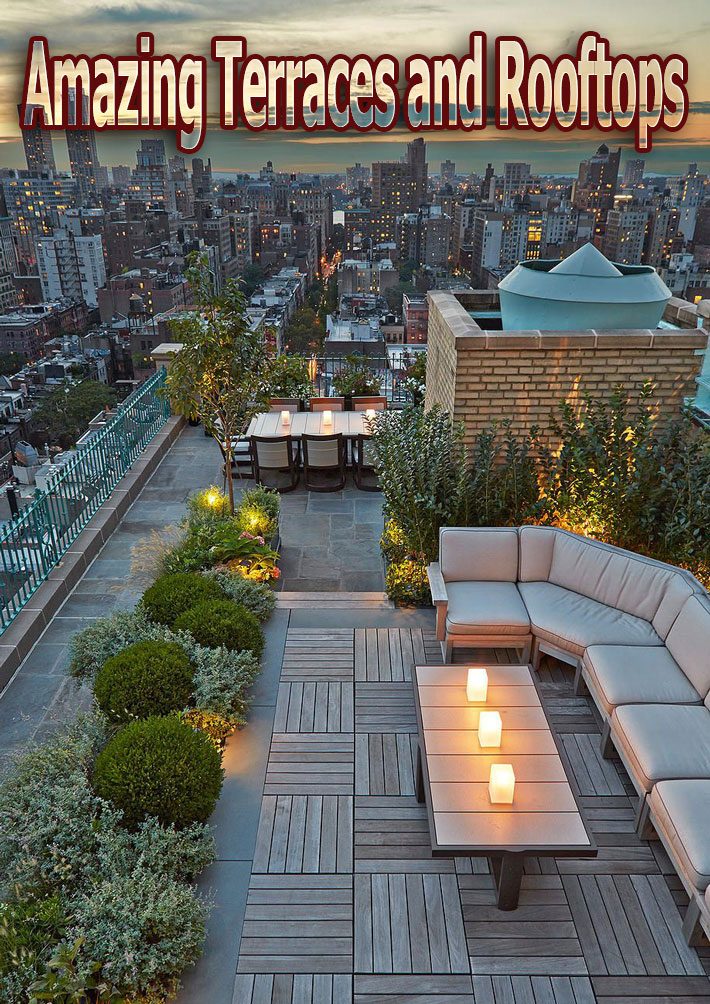 Amazing Terraces and Rooftops photos
We all dream about perfect outdoor place during the hot spring and summer days. Reading your favorite book or drinking coffee on any of this places we have choose for you would be more than perfect. Spending spring and summer time on rooftop especially If you have a apartment with a roof terrace is more than amazing!
Designers create roof terraces of different styles. They can be kind of those with gardens, fireplaces or even dining zones, you are deciding what is the thing you need the most. This places are those where you can spend the most relaxing, wonderful and philosophic moments of your life. Weather you are alone, or with people you love.
If the surrounding nature is picturesque, enjoy a calm dinner with candles. Create a piece of heaven for yourself and have a complete enjoyment. Especially if you live in a big city, romantic light of the night city would make it even more perfect! Choosing a wooden deck, you are getting a classical variant, but you can add some modern furniture and a glass fireplace to fulfill the relaxation zone.
Create it by your taste and in the way you like it. We also recommend forged furniture, it will look amazing in combination with gardens and plants in pots. Look for some more ideas below and choose your design, at the end we are sure you are gonna love this ideas. Enjoy in ideas that represent real madness of relaxation.
Source architectureartdesigns.com