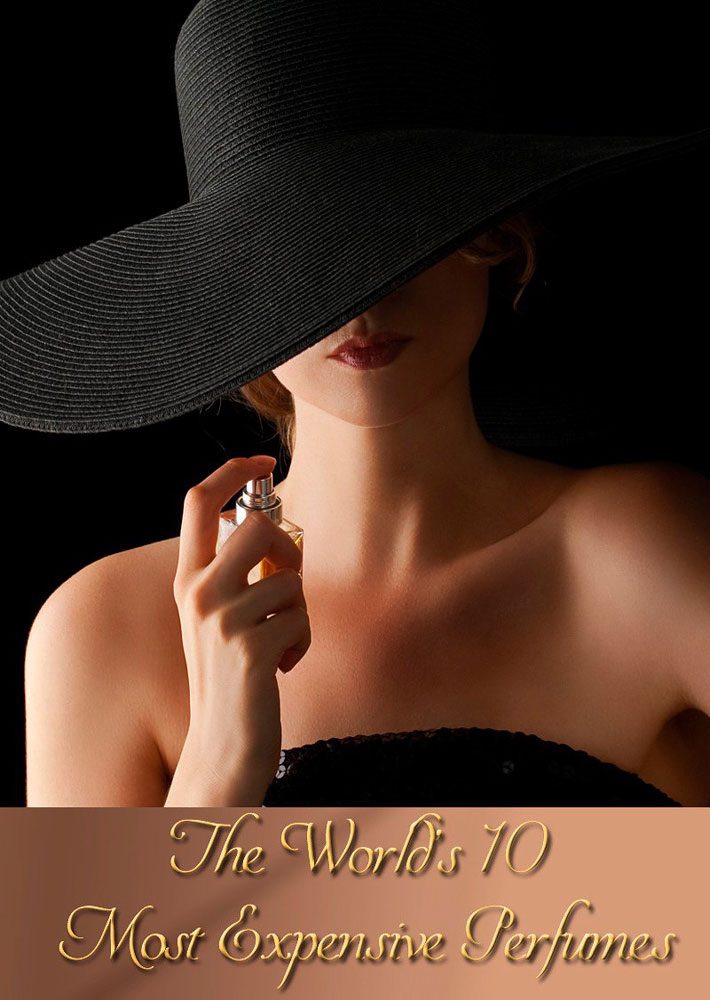 Natural fragrances and perfumes have been around since ancient times, bringing pleasant and evocative smells to living spaces, hair and skin. It is only since the 1800s, however, that we've had the capacity to create perfumes as we know them today.
A great perfumer (or 'nose') is considered both a chemist and an artist, mixing chemicals and ingredients to create the most pleasant, layered aromas. In modern society, both men and women wear cologne and perfume; it's a luxury market, and people generally expect to hand over a pretty penny for a beautifully decorated bottle and a classy fragrance. It's a safe gift choice and an indulgence that remains popular even in recessionary times.
Of course, most people wouldn't expect to spend anything close to the amount that the fragrances on this list cost. From light, floral fragrances to strong musky smells, the art of perfume making is an ever-evolving practice and particularly pricey or hard-to-come-by components hike up the price of the finished product. The eye-watering prices of the following 10 most expensive perfumes and colognes in the world are influenced by the design of the bottle, current trends, and the rarity of the ingredients involved. In the commercial fragrance industry, luxurious perfumes are bought by the ounce, not the bottle, so we've ranked the perfumes' prices in this way.
The World's 10 Most Expensive Perfumes
10. Annick Goutal Eau d'Hadrien – $441.18 per ounce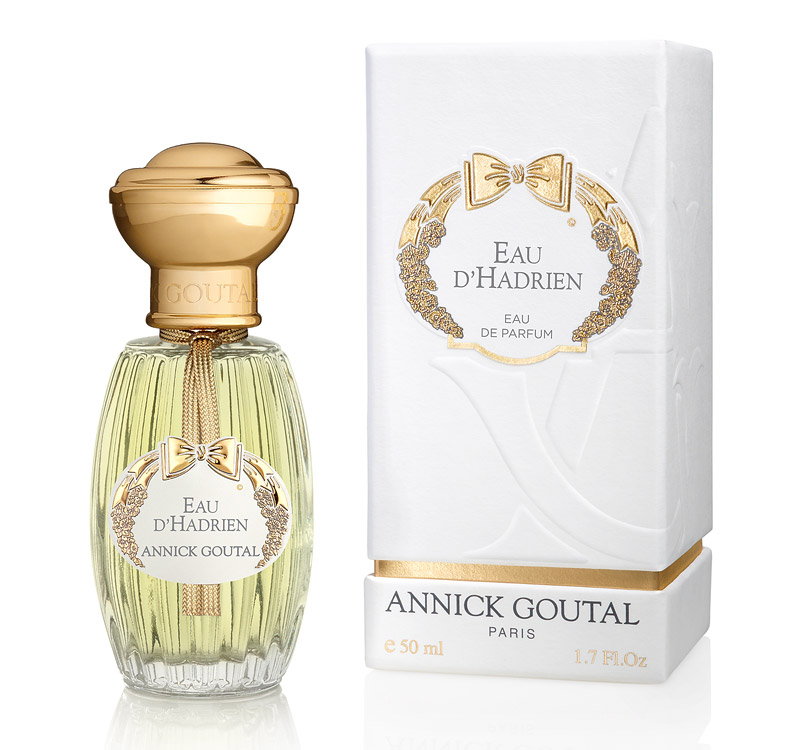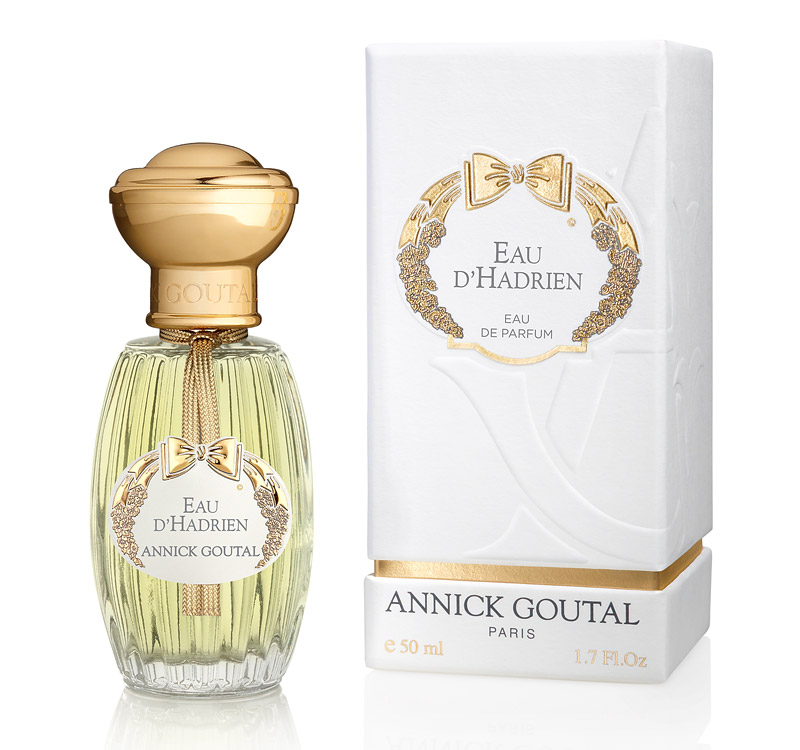 Eau d'Hadrien was launched back in 1981 as a result of a collaboration between Annick Goutal and Francis Camail. It can be used by both men and women. The perfume is a citrus fragrance, with ingredients including lemon, mandarin orange, Sicilian lemon, grapefruit, citron, cypress, aldehydes, and extracts from a plant grown in Madagascar called ylang ylang. It's sold in a $1,500 3.4ml bottle. The perfume gained prominence and popularity in 2008, when it was elevated to the Fragrance Foundation's Hall of Fame at the FiFi Awards.
9. JAR Bolt of Lightning – $765 per ounce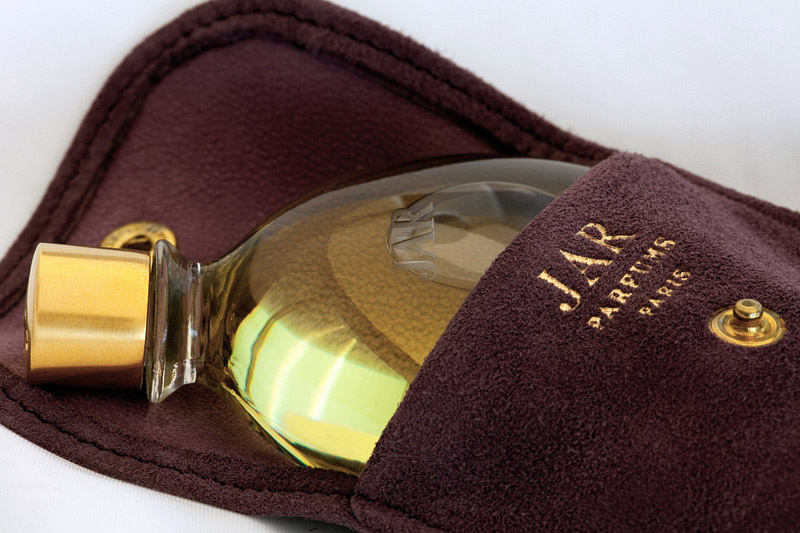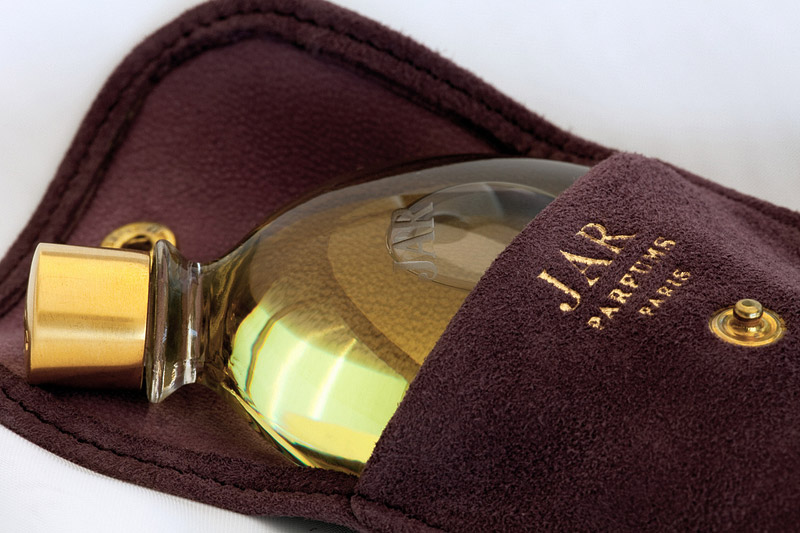 JAR is the acronym for Joel A. Rosenthal, the jeweler who designed this perfume. Each bottle of Bolt of Lightning is specially hand cut and designed. Rosenthal marketed this fragrance as having the smell of air just after a lightning strike, but it is more specifically an oriental floral fragrance for women. It was released in 2001, and included in its complex ingredients are the smell of mature flowers, freshly cut plants, ripe fruit, and hints of green notes, tuberose, and musk.
8. Joy by Jean Patou – $800 per ounce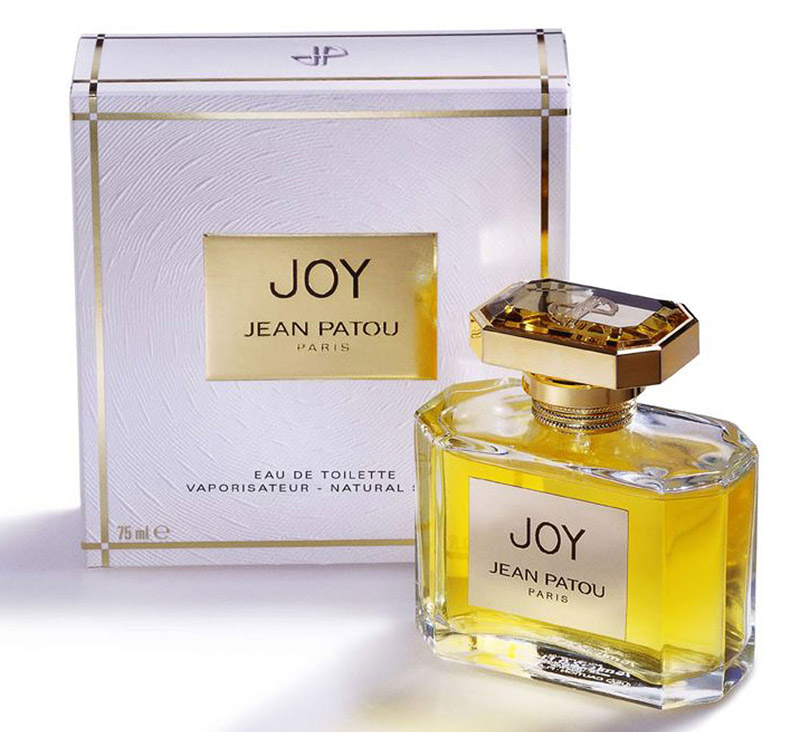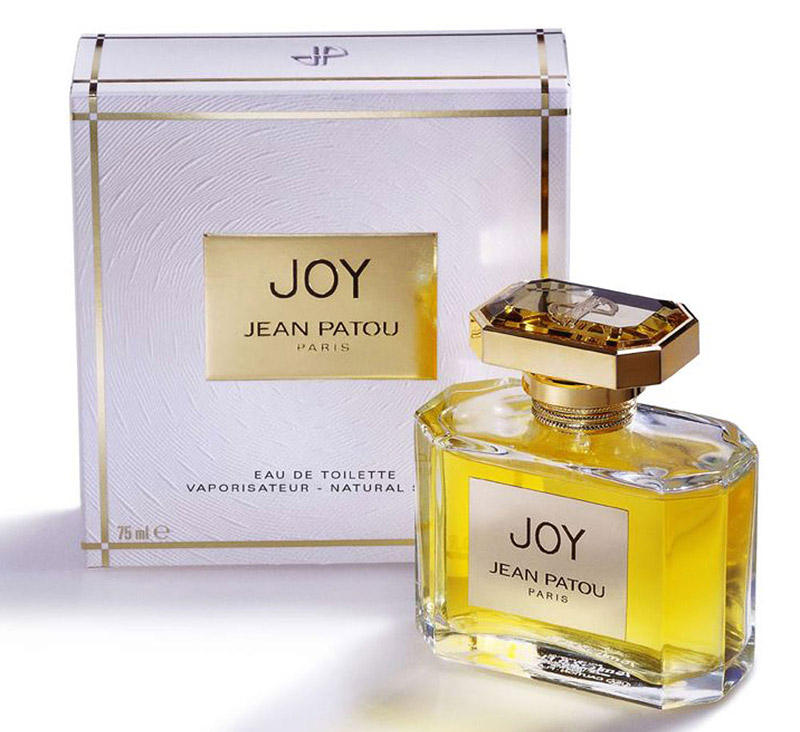 This perfume was created in 1929 for French courtier Jean Patou, by the perfumer Henri Almeras. It was launched in 1936, and has become one of the most highly-regard fragrances ever created. At the 2000 FiFi Awards, it was voted as the "Scent of the Century" by the Fragrance Foundation, beating out the more popular Chanel No. 5. JOY is exemplary of the floral genre, and was designed to lift people's spirits during the Great Depression. An unprecedented 10,000 jasmine flowers and 336 roses are required to create just a single ounce, adding to its sky-high price.
7. Caron Poivre – $1,000 per ounce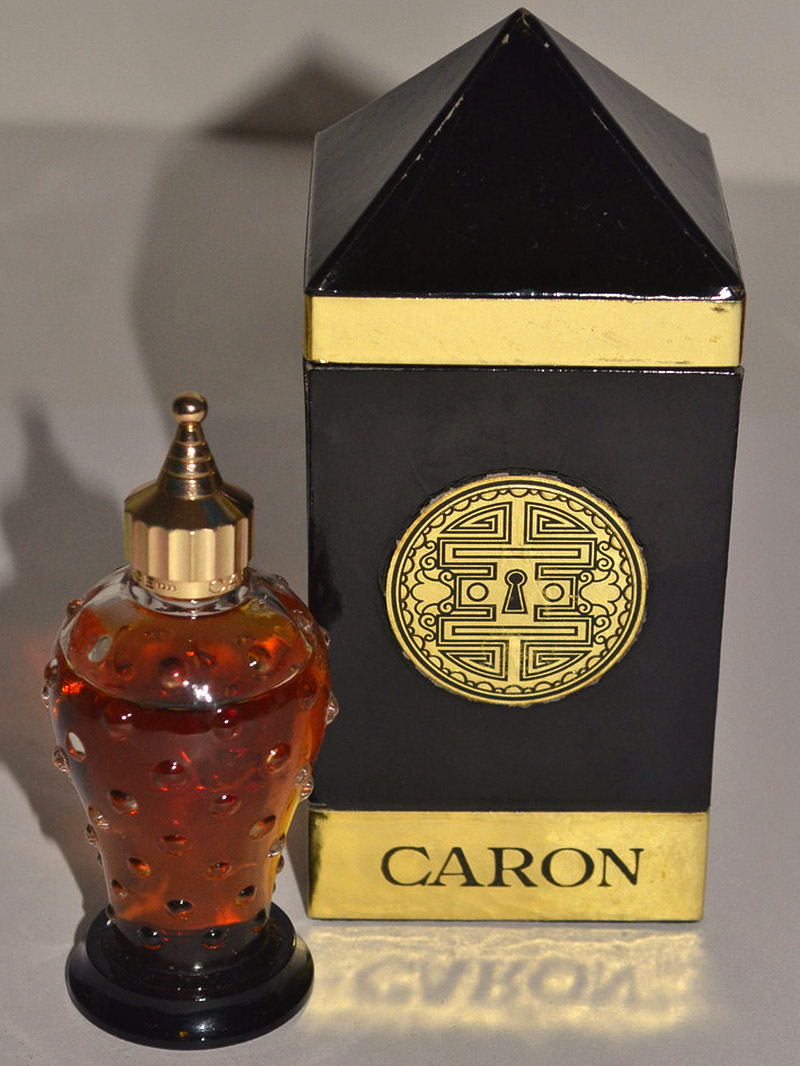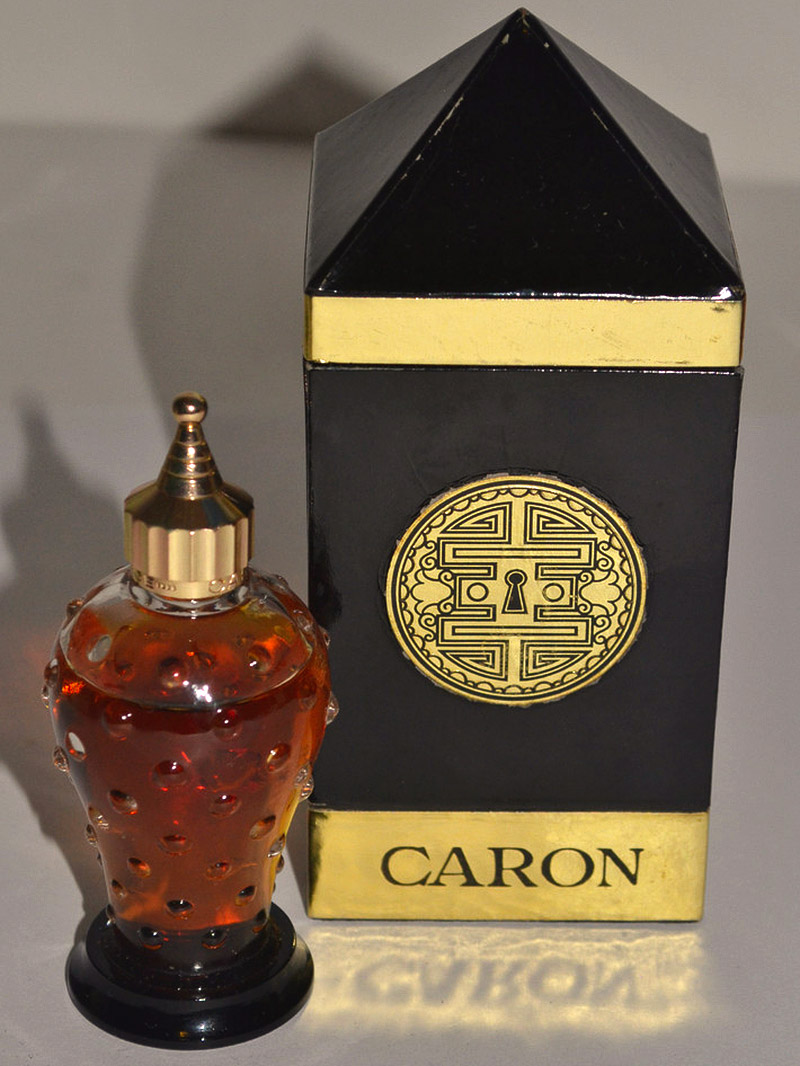 Established in 1904, Parfums Caron is one of the world's most prestigious perfume companies. This particular perfume was released 50 years later, in 1954, and is the most expensive perfume that the brand has ever created. It is described as a unisex perfume (for both men and women), and is bottled in a limited edition Baccarat crystal bottle with a white-gold collar. The perfume has hints of clove, and a variety of spices including black and red pepper. Poivre has a very spicy and fiery scent, which is decidedly appropriate since the perfume's name is the French word for pepper.
6. Hermès 24 Faubourg – $1,500 per ounce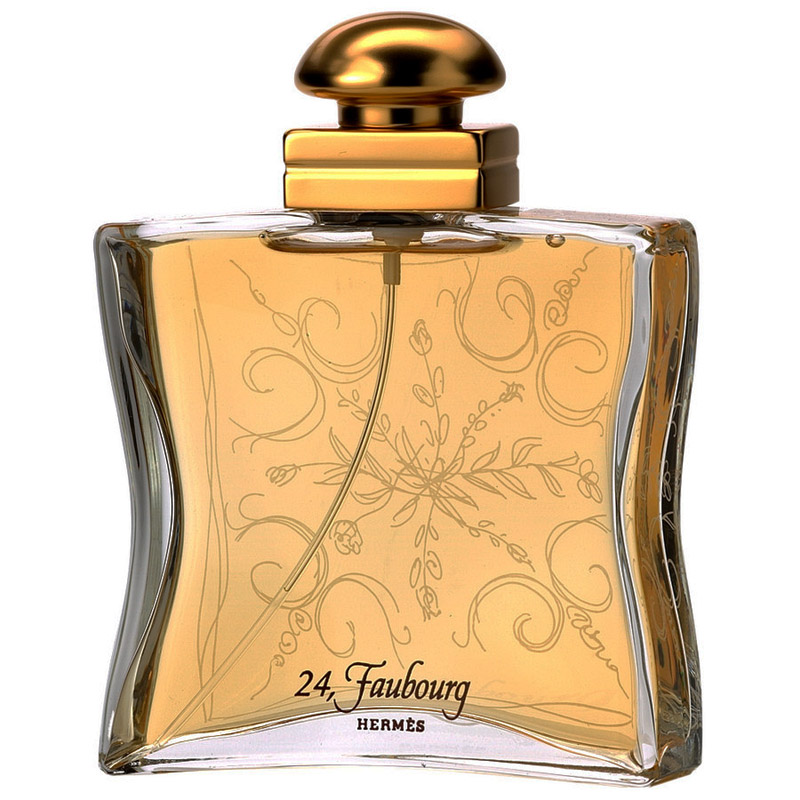 This limited edition fragrance for women was launched in 1995 by the French luxury brand Hermès, and it is named after the address of its original store in Paris: 24, Rue du Faubourg Saint-Honoré. The fragrance was created by the legendary perfumer Maurice Roucel. It's a particularly rare perfume as only 1,000 bottles were ever made.
The bottle is made from St. Louis crystal and is shaped in a soft, curvy square. The long-lasting fragrance is light, floral, and sunny, mixing orange blossom, jasmine, tiare flower, patchouli, ylang ylang, iris, vanilla, ambergris, and sandalwood.
5. Clive Christian No. 1 – $2,150 per ounce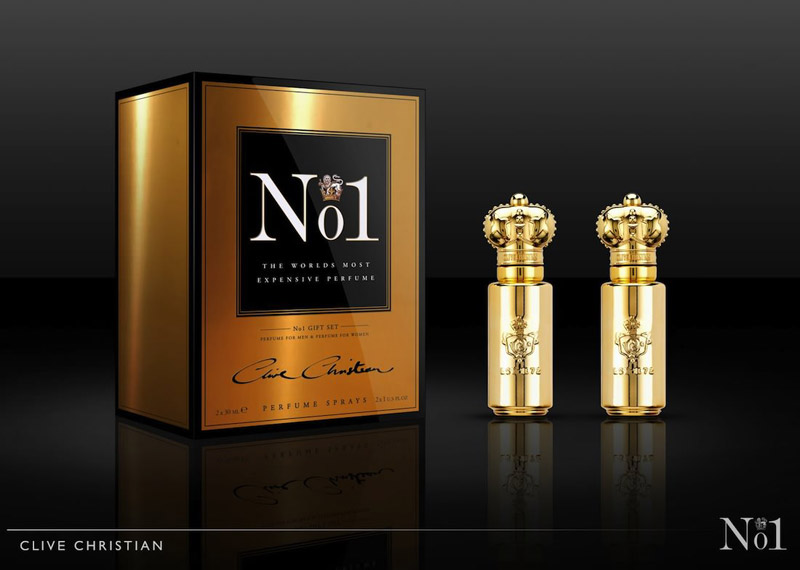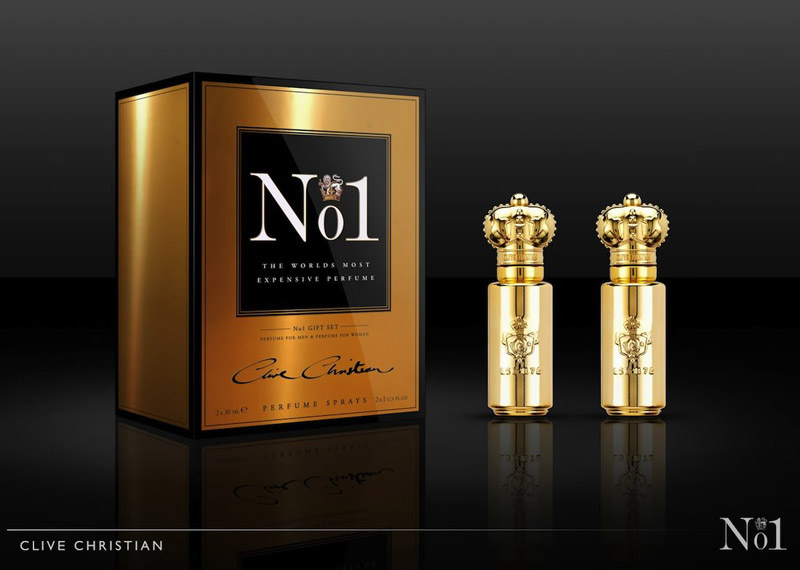 Clive Christian is a well-known name in the luxury perfume industry, and this particular fragrance was even considered the most expensive perfume in the world between 2001 (when it was launched) and 2006. Clive Christian No. 1 comes in two varieties: Woody Oriental for men, and Floral Oriental for women. The signature bottle is created from lead crystal and is adorned with a 1/3 carat diamond on the neck. The aroma of the perfume is rich and exquisite, combining bergamot, natural gum resin, orris, vanilla, sandalwood, and extracts of ylang ylang.
4. Chanel Grand Extrait – $4,200 per ounce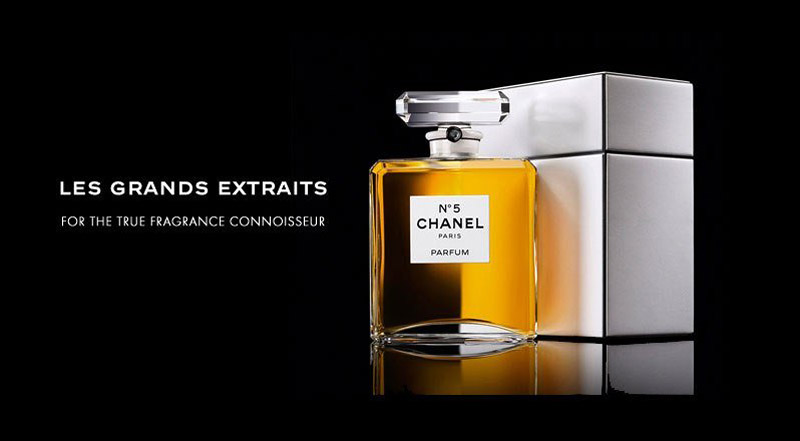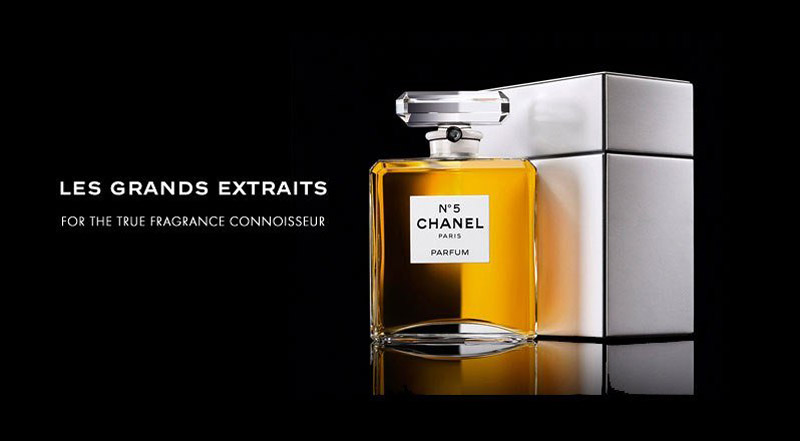 Chanel has been synonymous with luxury around the world ever since Coco Chanel released the iconic fragrance, Chanel No. 5, in 1921 – created by legendary perfumer Ernest Beaux. This limited edition perfume was released as the rarest, purest Original No. 5 fragrance in the world, hence its $4,200/ounce price tag. Each bottle is created through molds, which benefits from a glassmaker's individual touch, and a Chanel spokeswoman has said that "very few pieces are produced" each year. The floral perfume is made with exquisite care. Rose and jasmine from Chanel's very own fields in France go into the fragrance.
3. Baccarat Les Larmes Sacrees de Thebes – $6,800 per ounce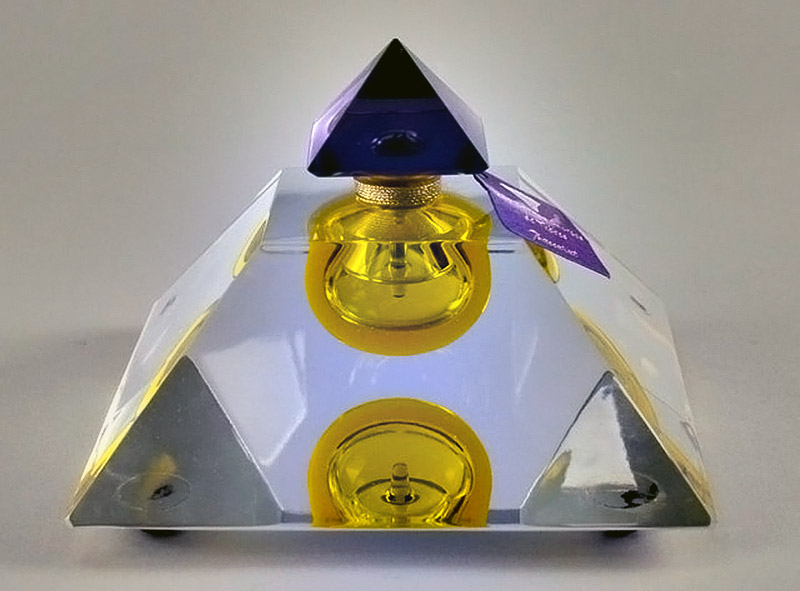 This perfume is expensive for both the aroma itself and the bottle it comes in. Baccarat is a luxury crystal glassware manufacturer and one of the leading choices in artisan bottle creation for high-end perfume companies around the world. In 1998, the company launched three of its own limited edition fragrances, and this one was the least produced, making it the rarest and most valuable.
The "Sacred Tears of Thebes", as it translates, is an Egyptian-themed perfume housed in a beautiful pyramid-shaped bottle of crystal. Nowadays you can buy the fragrance in tiny 0.25oz containers. The ingredients include a blend of amber, jasmine, rose, Egyptian cassie, as well as myrrh and frankincense to evoke the smell of the Middle East.
2. Clive Christian No. 1 Imperial Majesty Perfume – $12,721.89 per ounce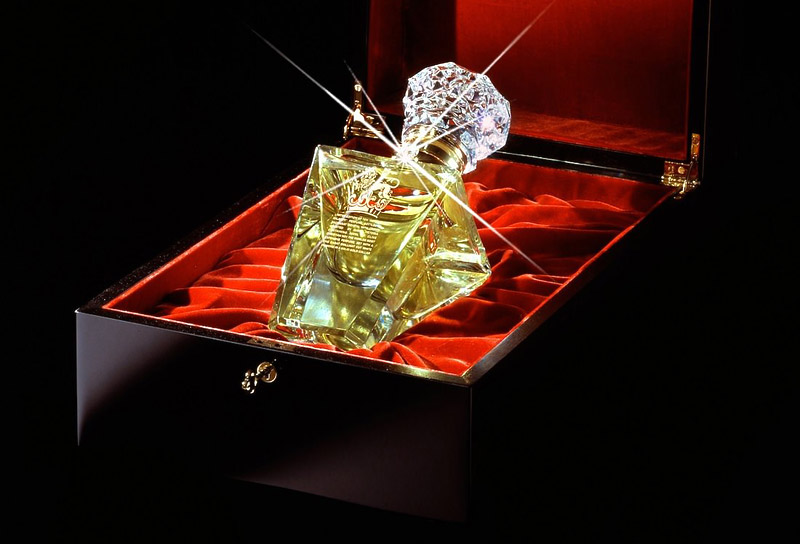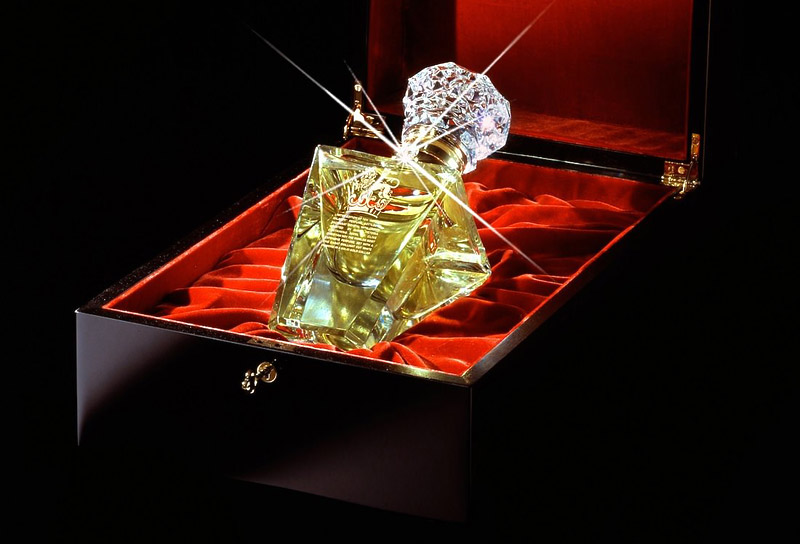 This perfume holds the Guinness Book of World Records title as the most expensive perfume in the world. Released in 2005, only a 10-bottle run of this super-rare, super-exclusive limited edition perfume was released for sale in the famous Harrods store in London and Bergdorf Goodman in New York. The "No. 1 Imperial Majesty" is really just a Clive Christian No. 1 – in a very fancy bottle. The whole bottle contains 16.9 ounces of perfume (meaning the cost for a bottle is $215,000), and is crafted by Baccarat, adorned with a 5-carat white diamond on the neck and surrounded in an 18-carat solid gold collar.
1. DKNY Golden Delicious Million Dollar Fragrance Bottle – $1 million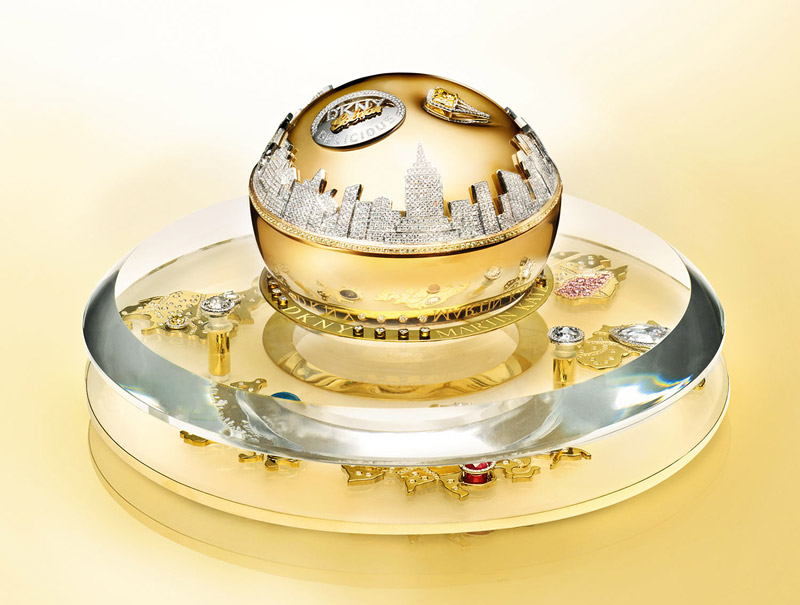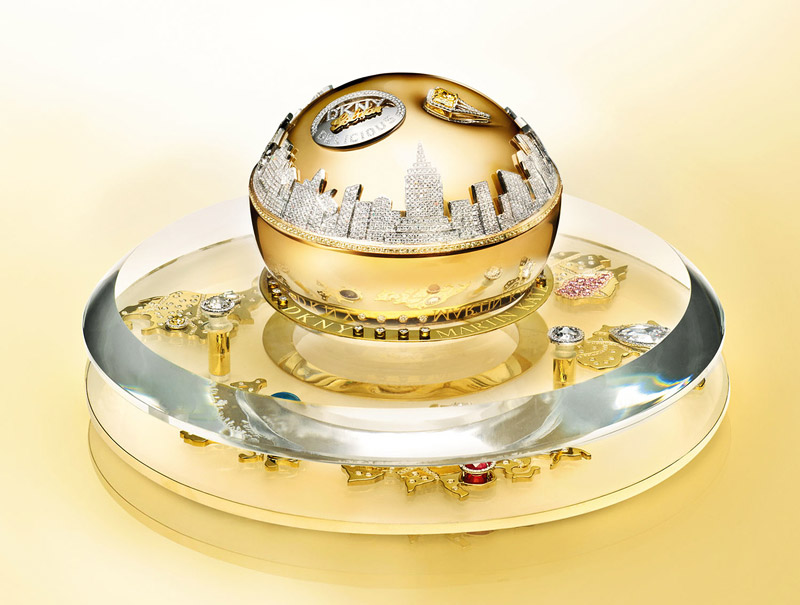 In 2011, DKNY unveiled its golden-apple-shaped million dollar bottle of perfume. The company teamed up with famed jewelry designer Martin Katz to create a special one-of-a-kind edition of the company's top-selling fragrance. The bottle is crafted in 14-karat yellow and white gold and contains 183 yellow sapphires, 2,700 white diamonds, a 1.6-carat turquoise Paraiba tourmaline from Brazil, a 7.18-carat oval Cabochon sapphire from Sri Lanka, 15 vivid pink diamonds from Australia, 4-rose cut diamonds, a 3.07-carat oval cut ruby, a 4.03-carat pear shape rose cut diamond, and a 2.43-carat flawless vivid yellow Canary diamond adorning the cap.
All in all, the bottle contains 2,909 precious stones, but the best part is that the aforementioned stones have been hand placed to replicate the New York City skyline. The process took nearly 1,500 hours to complete. After being unveiled and showcased across the globe, a silver lining for the ridiculously expensive fragrance bottle was announced: The bottle would be sold to a perfume enthusiast and all proceeds would be donated to the global charity Action Against Hunger.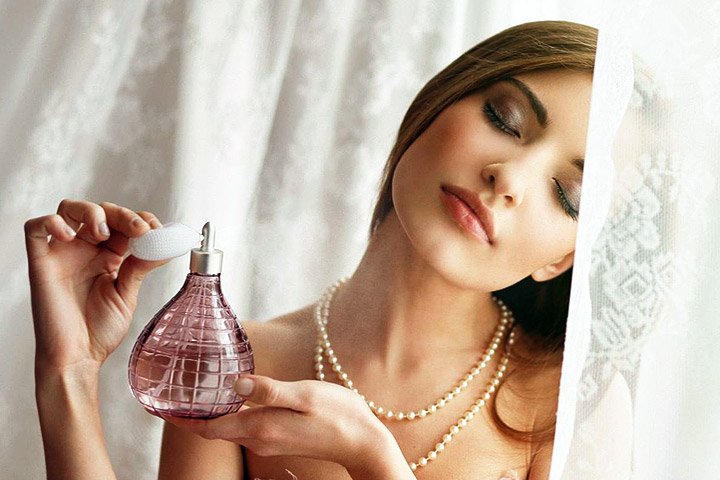 If you like this post, please give it a five star review and help me share it on facebook!
Please follow us on Facebook Page and enjoy our collection of recipes, crafts, fitness, health tips, gardening, DIY and more…
Source: therichest.com