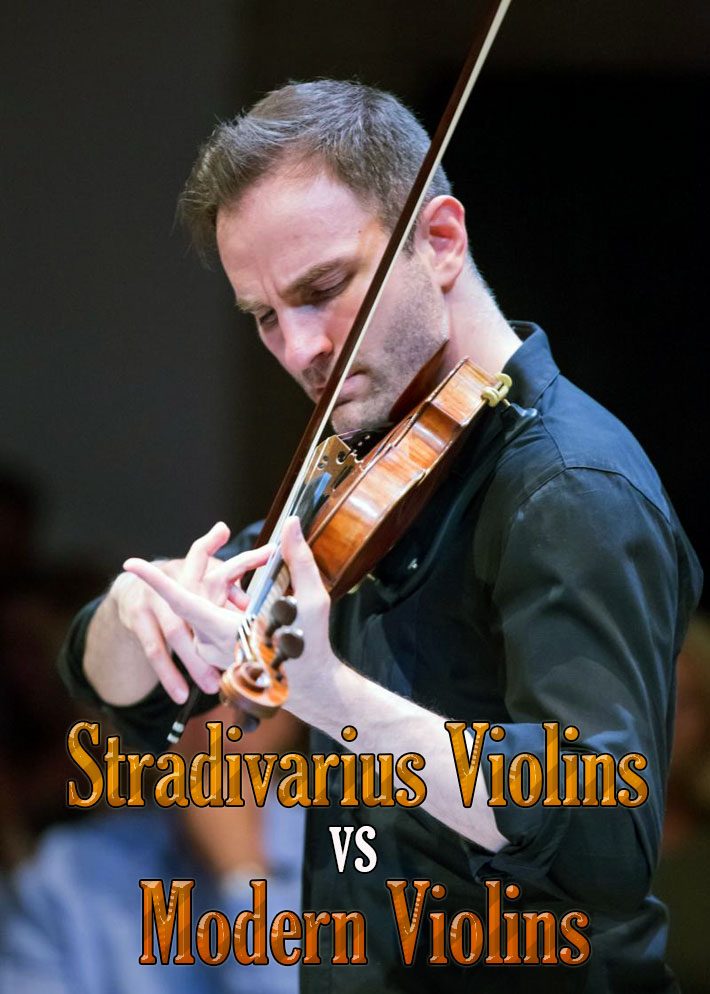 The name Stradivarius has been synonymous with musical excellence for three centuries with instruments selling for millions amid claims that their sound quality is unparalleled. However it may pain purists to learn that professional violinists cannot actually tell the difference between the antique instruments and modern models. When 10 renowned soloists were blindfolded and asked to play a range of violins the majority preferred a newer instrument.
Violin acoustics expert Professor Claudia Fritz, of the Pierre and Marie Curie University in Paris, said the study closed the 'perennially fruitless' search to 'learn the secrets of Stradivari.'
"Great efforts have been made to explain why instruments by Stradivari and other Old Italian makers sound better than high-quality new violins." said Prof Fritz. "The current study shows that first-rate soloists tend to prefer new instruments and are unable to distinguish old from new at better than chance levels"
The report authors said the study provided 'a striking challenge to near-canonical beliefs about Old Violins.'
Researchers asked ten maestros to play 12 violins, six modern and the others classical, to find out which were superior. Old violins included two by Guarneri del Gesu (both made after 1740), six by Stradivari, and one by another well-known 18th century Italian master.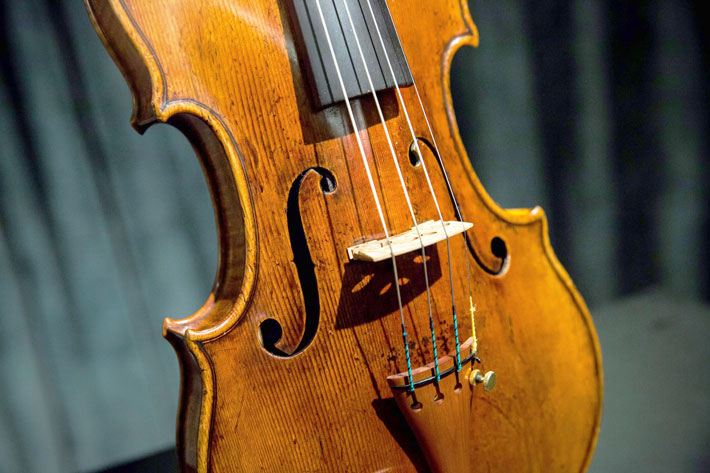 The soloists included Russian born Ilya Kaler, the only violinist to win gold medals at three of the world's most prestigious music competitions, The International Tchaikovsky Competition; the Sibelius and the Paganini. Susanne Hou who has performed with the London Symphony Orchestra also took part alongside Olivier Charlier, Giora Schmidt and Pierre Fouchenneret and others. They were asked to choose a violin to replace their own for a hypothetical concert tour.
The violinists were blindfolded and invited to play the instruments over the course of an hour, before being asked to rate each on loudness, projection, playability, tonal quality, clarity and overall preference.
Six of the ten selected a new violin as their preference, with one of the modern instruments emerging as a clear overall winner. Only three picked a Stradivarius. When comparing the playing qualities of their favorite new instrument with their favorite old one, the soloists again rated the former higher, on average.
"A single new violin was easily the most-preferred of the 12," the report authors concluded. Older violins are often praised for how far their sound can travel – the projection.
But the study found that the soloists preferred the 'playability', 'articulation' and 'projection' of the newer models. Overall new violins outscored old by almost 6:1.
Violin acoustics expert Professor Fritz, caused controversy four years ago after suggesting that old violins were not as good as newer models. But that only tested six violins in a hotel room, and although it involved 21 players they were of various levels so they decided to extend it to maestros performing in more familiar conditions.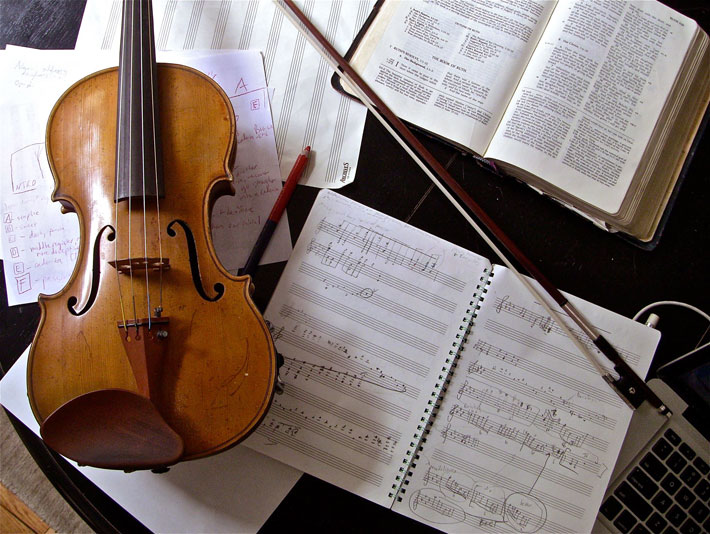 Antonio Stradivari lived in Cremona, Italy, between 1644 and 1737 and as well as violins, also crafted cellos, guitars, violas, and harps. It is estimated he made up to 1,100 instruments during his lifetime and about 650 survive, including around 500 violins. Many theories have been put forward to account for the 'superior' sound quality including suggestions they were made from dense Alpine spruce trees that grew in the Ice Age. Others claim the wood was seasoned with a special varnish comprised of gum Arabic, honey and egg white. However recent studies have shown there is little difference in the densities of modern and classical violins.
The findings were published in the journal Proceedings of the National Academy of Sciences.
Source: telegraph.co.uk